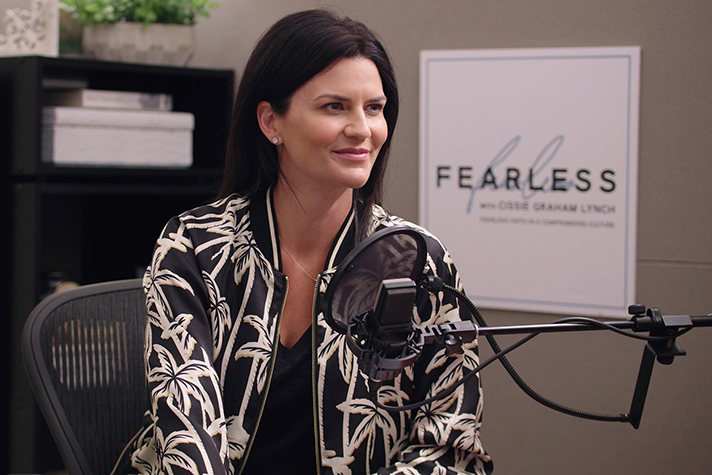 The topics of sex and sexuality can be daunting to talk about with your children.
That's why Cissie Graham Lynch sat down with Hillary Morgan Ferrer, author of Mama Bear Apologetics Guide to Sexuality, on her new podcast episode of Fearless.
"How do we as parents have these conversations with our children where we're teaching God's design for sex … and sexuality?" Lynch asked. "How do we have them in a way that's honoring God, … [but] can fight these cultural lies that we're seeing in our society, whether it's through entertainment, TV, and even in our education systems?"
The mother of two thought back to how these conversations used to be considered "simple," but in today's world, the terminology about sexuality is constantly changing. Even growing up in church, she found there were times many Christians had good intentions, but "got it wrong" when it came to explaining these issues.
Now, many school systems have taken it as their responsibility to teach children such things. So much so that Lynch's state of Florida signed the Parental Rights in Education bill, which bans schools from teaching about gender identity and sexual orientation from kindergarten through third grade. They're putting the choice back on the parents.
"As parents, we can't fail this," said Lynch, whose eight-year-old daughter has been asking questions about sexuality. "We have to educate ourselves to be able to have these conversations with our children.
"Because if we don't, there's a culture that's going after our children. They think it's their responsibility."
Lynch admits that although it can be "overwhelming" and "confusing" to feel like you're handling these issues correctly, there are sources available that point to God's reasons behind sex and marriage, like Ferrer's new book.
"As Christians, we have sometimes made the things that we don't understand to be almost like the higher level of sin," Ferrer said. "Well, I never struggle with that. But what we need to look at is that everybody is created in the image of God.
"Image bearers deserve to be treated with dignity and respect," she added. "However, every single image bearer can sometimes behave in a way that is not reflecting the image of God."
"You're tackling these crazy subjects that 15, 10 years ago we couldn't even imagine having," Lynch told Ferrer. "But you do it in a way that's approachable, in a way that's possible, in a way that does give moms hope."
While there's not a certain age to have the "sex talk" according to Ferrer, it's important for parents to be ready to give an answer when their child brings up conversation about sexuality or gender identity.
"Our children, they're precious," Lynch said. "And the enemy will do anything he can to destroy them. We as parents have to be on guard, and we have to be prepared."