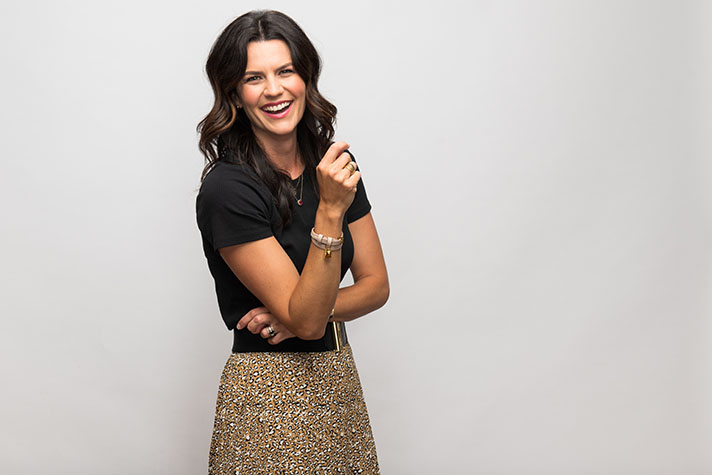 At times, it can feel like our country is more divided than ever. And while the topic of unity has dominated recent headlines and speeches, many wonder if it's even possible in our culture.
In her latest Fearless podcast, Cissie Graham Lynch took time to answer the question from a Biblical perspective, challenging the church to be the ultimate example of unity.
Often, we mistake unity to mean agreeing on everything or having peace and harmony.
"Unity has lost its meaning and its purpose because we say it without thinking," Lynch said. "When we look at the word 'unity,' we have to ask the question, 'What are we unifying with?'"
And this is where truth comes into play.
"It is important to seek peace and to live peacefully in the world. [But] we cannot live by what is not true just for the sake of getting along," she warned.
True unity, Lynch noted, can be found only in Jesus Christ.
"The world hates Jesus. They hated him 2,000 years ago, and they hate Him now," she added. And that's why the world will never see unity.
"However, Jesus calls the church to be an example of unity," Lynch said. "Now, more than ever, the church can show the world the truth of Jesus Christ through its unity."
"When Christians are the disfavored group in the eyes of culture and in government—unity, fellowship and love with one another are so important in the body of Christ," Lynch explained.
Unity Without Compromise
Scripture reminds us to "Repay no one evil for evil, but give thought to do what is honorable in the sight of all. If possible, so far as it depends on you, live peaceably with all" (Romans 12:17-18, ESV).
"Jesus loved you so much, He stood before the world when they mocked Him. … We have to be unified to stand against the world that is coming against the name of Jesus," she urged.
This will mean opposition and rejection, but the key is not to compromise. Lynch warned against following Christian leaders who are "more concerned about social issues and not Biblical issues, or preaching opinions and not God's Word."
"Discern those who speak truth," she advised. "Stand for truth, together."
"When you are a follower of Jesus, He's going to call you to places that are uncomfortable."
But He also made this promise: "Peace I leave with you, My peace I give to you; not as the world gives do I give to you. Let not your heart be troubled, neither let it be afraid" (John 14:27, NKJV).