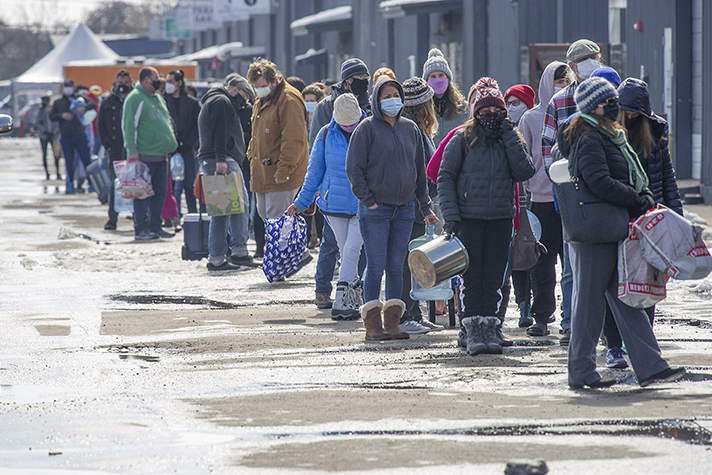 Nearly 80 people reportedly died from a harsh winter storm that blew through Texas, causing widespread damage and leaving millions without power.
The Billy Graham Rapid Response Team (BG-RRT) deployed to the eastern part of the state where chaplains are serving alongside Samaritan's Purse in Austin and Houston.
"We have a long history of ministry in Texas and it would be hard to find another state in recent years that has gone through as many natural disasters with hurricanes, tornadoes and now this unprecedented ice storm," said Josh Holland, assistant director of the BG-RRT.
"Even beyond the physical damage to homes and property, we know that the emotional toll that these storms took on people is significant as they spent extended periods of time without electricity, heat or clean water. Our crisis-trained chaplains will be in Austin and Houston to talk and pray with people who are recovering after these tragic winter storms and to let them know that even in the most difficult times that God loves them and is with them."
The crippling storm claimed the lives of people across the age spectrum. A young boy froze to death at home. One woman lost her three children and their grandmother in a house fire as they tried to stay warm. Others succumbed to carbon monoxide poisoning.
The storm also downed trees and power lines and ruptured water mains, causing water shortages and flooding homes.
Wednesday, Franklin Graham asked for prayer "for the thousands of people whose lives have been turned upside down."
Billy Graham chaplains are also serving in Oregon, another state rocked by a severe ice storm.
Please pray for families who have lost loved ones and suffered damage to their property. Pray for swift repairs and respite from the barrage of natural disasters.