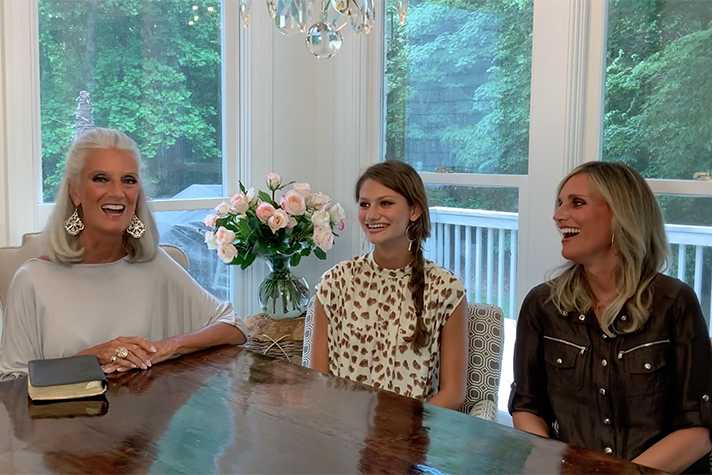 "Train up a child in the way he should go; even when he is old he will not depart from it." —Proverbs 22:6
Anne Graham Lotz recently pulled up a kitchen chair alongside her daughter Rachel-Ruth Wright and teenage granddaughter Riggin to talk about the power of a godly example.
Sharing personal stories of morning and nighttime routines, Lotz recalled how her mother—Ruth Bell Graham—was extremely dedicated to her faith.
"She was a wonderful mother," Lotz said. "Lots of fun, crazy sense of humor. Deeply spiritual. She was just in love with Jesus. … She taught me it's important to start the day with God's Word and prayer. And she did that by example."
In turn, Rachel-Ruth took a moment to share what she's learned from her mother, Anne Graham Lotz. Similar to her mom's childhood, Rachel-Ruth recalled early mornings finding her mom on her knees in prayer or reading the Bible.
>> Get tips for reading and understanding the Bible.
It turns out those quiet times didn't just grow Lotz's faith, but Rachel-Ruth's, too.
Now, that impact has affected women in their family for multiple generations.
Amid the pandemic this year, Rachel-Ruth's 14-year-old daughter Riggin would come downstairs before virtual classes and see her mom deep in Bible study. These moments often led to conversations about Jesus.
"The most important thing I think a mom can pass down to her kids is that love for God's Word," Rachel-Ruth said.
What a child sees, a child usually does.