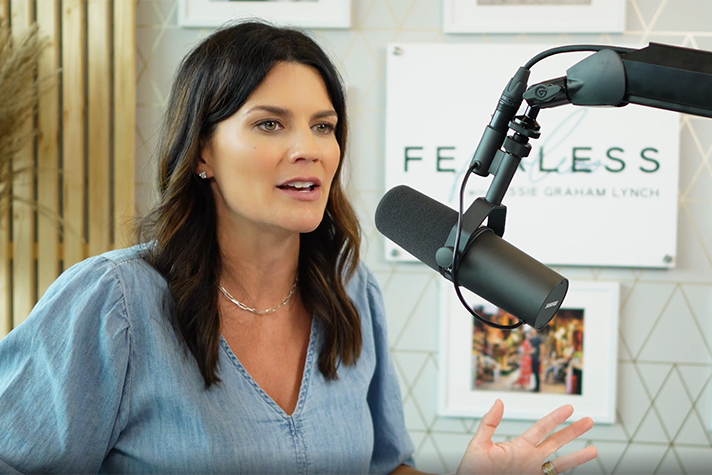 This fall during her new Fearless podcast series "The Elephant in the Room," Cissie Graham Lynch is addressing topics many churches are ignoring. Her latest episode looks at alcohol and whether there's a place for it in a Christian's life.
Some people might have a beer or glass of wine at dinner with seemingly no negative effects, she said, while others might abuse alcohol and cause harm to themselves and their families.
"Where is this balance?" she asks. "I'm not here to convict anybody. I'm not here to tell you what to do, not to drink, or [that] drinking is OK. That's the job of the Holy Spirit."
Instead, Lynch said, she hopes listeners will consider the reasons behind their stance on this issue and, specifically, ask themselves this question about alcohol: "Is it beneficial?"
As someone who's open about her past struggles with an eating disorder, Lynch challenges herself to steer clear of situations that might tempt her to fall back into unhealthy habits.
She cautions the same for anyone who might have a bent toward alcohol—or any other sin.
"You don't need to give Satan … one inch, one tiny sliver of a door being opened to work his way into your life," she said.
At a time when drinking has become more acceptable in Christian circles—for example, having a glass of wine during Bible study—the topic is often overlooked in the church, said Lynch. Yet, it's imperative for believers to not be a stumbling block for others and to be aware of how they're representing Christ.
Whatever the takeaway from her latest episode, Lynch said, consider what the Holy Spirit may be impressing upon you regarding the use of alcohol—and be obedient in whatever He's calling you to do.