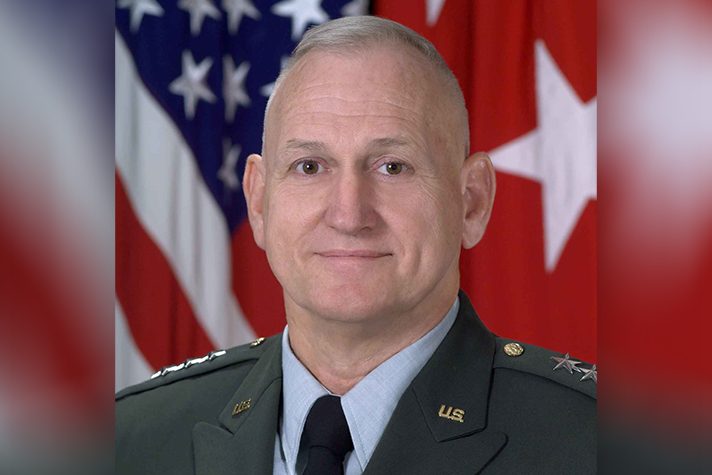 On a new episode of her Fearless podcast, Cissie Graham Lynch had the honor of talking with retired Lt. Gen. William 'Jerry' Boykin.
Boykin has been involved in some of the most notable military operations during his 36 years in the U.S. military and the elite Delta Force. Among those is an incident that's now known as Black Hawk Down.
To commemorate Veterans Day, Boykin shares about his life on the front lines and how his faith got him through some of the most difficult circumstances on this week's episode of Fearless with Cissie Graham Lynch.
>> Listen to the full podcast episode.
He recalls being so angry at God during a horrific tragedy, in fact, that he actually denied God's existence.
Boykin was laying down in his bunk after the Battle for Mogadishu, an incident that is usually referred to as Black Hawk Down. As one of the commanders that day, he lost 15 men and another a day later. Boykin himself was also later injured.
In that moment, he cried out to God and asked him, "Why?"
"I was really angry with God," Boykin said to Lynch on Fearless. "And all I could think of was, 'God, why did you let this happen? Where were you? Did you even hear my prayer? Did you care? And I started praying. And my prayer was asking Him that very question.
"God, where were you? Where were you? Why weren't you here when I needed you?"
Many veterans have probably felt the same after the loss of one of their friends and fellow soldiers.
Even while Jesus Christ was on the cross, He cried out to God, His Heavenly Father, saying, "My God, My God, why have you forsaken me?" (Matthew 27:46)
As Christians, we are not promised an easy or carefree life. Whether it's the loss of men in battle, a cancer diagnosis or the unexpected loss of a loved one, challenges can spring up at any point and we wonder why God is seemingly silent in our most difficult and tragic circumstances.
But in those moments of doubt, God can speak.
It happened to Boykin.
"Then, the answer came to me. And the answer was that there is no God. Now, that's not the end of the story obviously. Because the moment I said there's no God, I heard the voice of the Lord.
"He said, 'If there is no God, then there's no hope.' And I immediately began to weep uncontrollably as I said, 'I'm sorry God. I'm so sorry that I doubted You. I am sorry God, forgive me.'"
Boykin immediately asked the Lord to forgive his doubt, and as 1 John 1:9 says, "He is faithful and just to forgive us of our sin."
After this brief crisis of faith, Boykin became concerned about the salvation of men under his command. Did they accept Christ? Were they ready to meet the Lord? Where were they going to spend eternity?
For answers, Boykin turned to the Bible and Romans 5:19: "For as by the one man's disobedience the many were made sinners, so by the one man's obedience the many will be made righteous."
It's never too late to share the Gospel with family, friends and even strangers, "for you do not know what a day may bring forth," as stated in Proverbs 27:1.
"I think so many times the world just wants to see if a Christian's faith is real," Lynch shared on the podcast. "They want to see if they're going to fall or if you're going to live out your faith every day."
If you're unsure how to share your faith, check out the Billy Graham Evangelistic Association's Sharing Your Faith 101.
Are you ready to meet the Lord? Pray now.