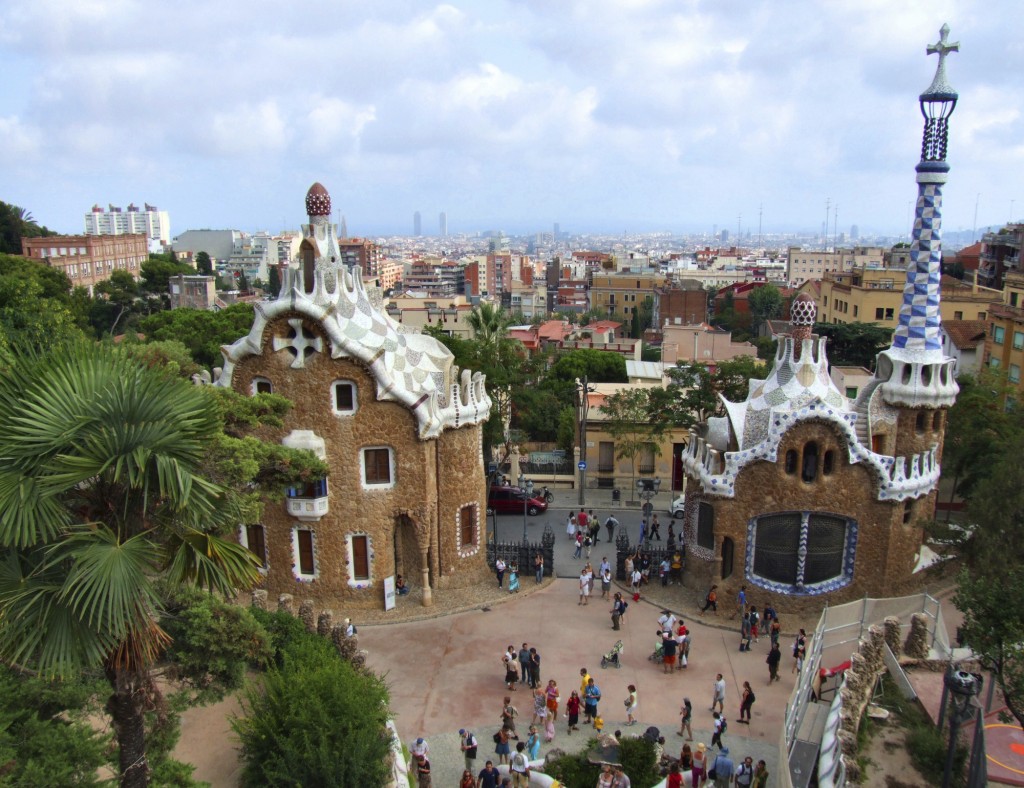 A group of Christians in Spain has waited 25 years for a member of the Graham family to preach the Gospel in their country. On May 1, the wait is over.
Barcelona's Christians could teach us a thing or two about perseverance.
Twenty-five years ago, a group of evangelical believers, including a young pastor named Guillem Correa, was determined to get Billy Graham to preach in their city.
"We had a small battle between Madrid and Barcelona," Correa said. "Because the pastors from Madrid wanted Billy Graham to go to Madrid, and I said, 'No, no! Barcelona!"
Neither city got its wish.
Inundated with invitations from hundreds of cities around the world, Billy Graham wanted to preach in Spain, but the timing was never quite right.
'We've Been Waiting for You for a Long Time!'
That didn't stop Spanish believers from making good use of Billy Graham Evangelistic Association's programs.
Through the efforts of a dedicated group of evangelical Christians, untold thousands heard the Gospel of Jesus Christ through BGEA's movie ministry, World Wide Pictures. And in 2011, more than a thousand churches across the nation participated in My Hope with Billy Graham, a "living room Crusade" that resulted in a powerful move of God and scores of decisions for Christ.
But despite a strong and fruitful relationship with BGEA, Correa and a determined group of Christians in the region of Catalonia still believed God had something more in store for Barcelona.
"Billy Graham never did end up coming here to hold a campaign or a meeting," said Hans Mannegren, BGEA's director of European affairs. "And yet the church here never, in a sense, gave up hope. And even when he wasn't able to preach anymore, they felt very strongly that they needed to invite (his son) Franklin Graham to come."
"I had the opportunity to repeat my invitation," Correa said. "'Please come to Barcelona and have this campaign, because it's very important to us. We've been waiting for you for a long time.'"
'It Was 25 Years Later, But He Answered Our Prayers'
It was Viktor Hamm, BGEA's vice president of Crusades, who got to deliver the news.
"And he said, 'Well, our decision is that you are going to have a Festival in Barcelona,'" Correa recalled. "And we said, 'God answered our prayers! It was 25 years later, but he answered our prayers.'"
A look at the growth of the churches in Barcelona seems to indicate that God has been answering prayers there for a long time.
Just a few decades ago, there were only 24 evangelical churches in the region; now there are hundreds. Something to celebrate, for sure. But like all cities, Barcelona has its share of darkness, and many people have turned away from God.
"You know, Barcelona is famous for a lot of very good things," Correa said. "But others are not so good."
Correa believes the Festival de la Esperanza with Franklin Graham taking place May 1-2 will be another big step toward reaching Barcelona with the hope of Christ. More than 200 churches are involved in the event, which will take place inside a hilltop stadium once used for the 1992 Olympics.
Excitement is Building
Recent prayer rallies and training events for Festival counselors have seen overflow attendance, and last-minute preparations are coming together.
Now the chairman of the Festival committee, Correa is seeing a longtime dream come true, as Franklin Graham prepares to be the first member of his family to preach the Gospel, in-person, in Spain.
"I am older now," Correa laughed. "But we are waiting for this great opportunity, and we are very excited, very happy."
As far as seeing the son preach, rather than the father he invited a quarter-century ago, Correa is just as enthusiastic as ever.
"The more important thing is that they're bringing to us the Gospel of Jesus," Correa said. "They are bringing the Gospel, and they are bringing the Gospel with the power of the Holy Spirit. This is the key point. We are sure that Franklin is full of the Holy Spirit, to bring the Gospel of Jesus here in the city of Barcelona."
The churches of Catalonia are asking for your prayers. Please join our brothers and sisters in Christ in praying for salvation for the city of Barcelona and beyond.