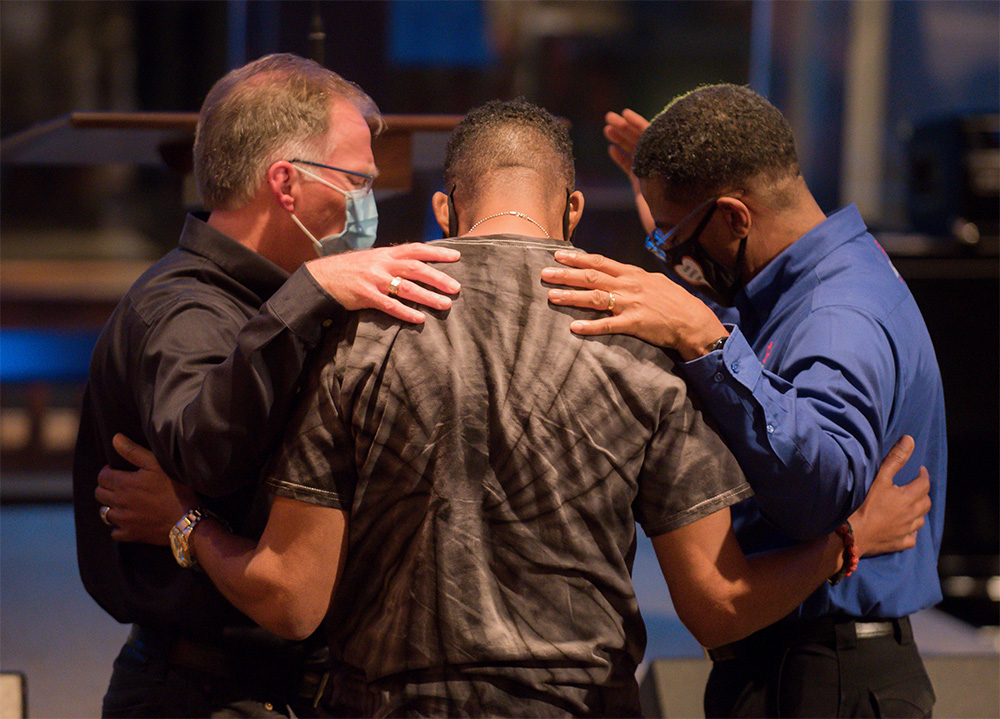 Naomi is only 15, but generosity has become second nature—so much so, she didn't think twice about giving away some of the money her grandmother recently gave to her. Naomi knew she wanted to tithe the gift; she just wasn't sure where.
When her mom showed her a video of Franklin Graham talking about expanding the Billy Graham Evangelistic Association's ministry to law enforcement officers, Naomi made her decision.
"I just thought that it was neat that they had a program specifically for encouraging law enforcement officers, since they go through a lot," Naomi said. "They need to know that there's people out there that care about them."
That short statement sums up the purpose of BGEA's National Law Enforcement Ministry. The Billy Graham Rapid Response Team (RRT) has been holding retreats for law enforcement officers since 2014 and recently began hosting appreciation events.
After a year of civil unrest, violence and calls to defund the police in the wake of the deadly shootings of George Floyd and Breonna Taylor, Franklin Graham announced plans to expand the law enforcement ministry in 2021.
>> Watch Now: The law enforcement ministry explained in 3 minutes
Those plans got Naomi's attention, as well as her prayers and financial support. She recently gave more than $500 to the law enforcement ministry. In a phone call from her home in Washington state, Naomi said she's been a Christian since age 4. She has watched her parents give to BGEA, which has been sharing the hope of Christ since 1950. Naomi wanted to follow in their footsteps.
Honoring Her Dad
There's another significant reason behind Naomi's passion for law enforcement ministry: her dad is a deputy sheriff.
"It made me proud of her," Naomi's father, Brad, said. He's served in law enforcement for more than 20 years and says the anti-law enforcement sentiments he saw throughout 2020 have led him to pray more than ever.
"It's kind of a tough situation to put yourself into," he said. "You just want to go home in the evening to be with your family, and you don't want yourself to get hurt or someone else to get hurt, but unfortunately it's part of the job sometimes. You've gotta make quick decisions, and those decisions have consequences."
Brad said his faith in Christ has helped carry him through two decades as an officer.
"I don't know how people can do this job without God in their life and the peace and comfort He brings to us," he said. "I've been in some scary situations, and God has brought me through those safely."
>> Join Naomi: Give now to share hope with a law enforcement officer
Naomi's mom, Megan, hopes her family can participate in a future Law Enforcement Appreciation event. She and Brad, along with Naomi and her younger sister, Hannah, see the growing ministry as an opportunity for officers from different backgrounds to come together and encounter God's love.
And that's exactly what Naomi's gift can bring about.
"In a year that officers have been devalued and discouraged, I thank the Lord for Naomi's love and generosity," said Jack Munday, international director of the RRT. "Her support for law enforcement is an example for all of us."