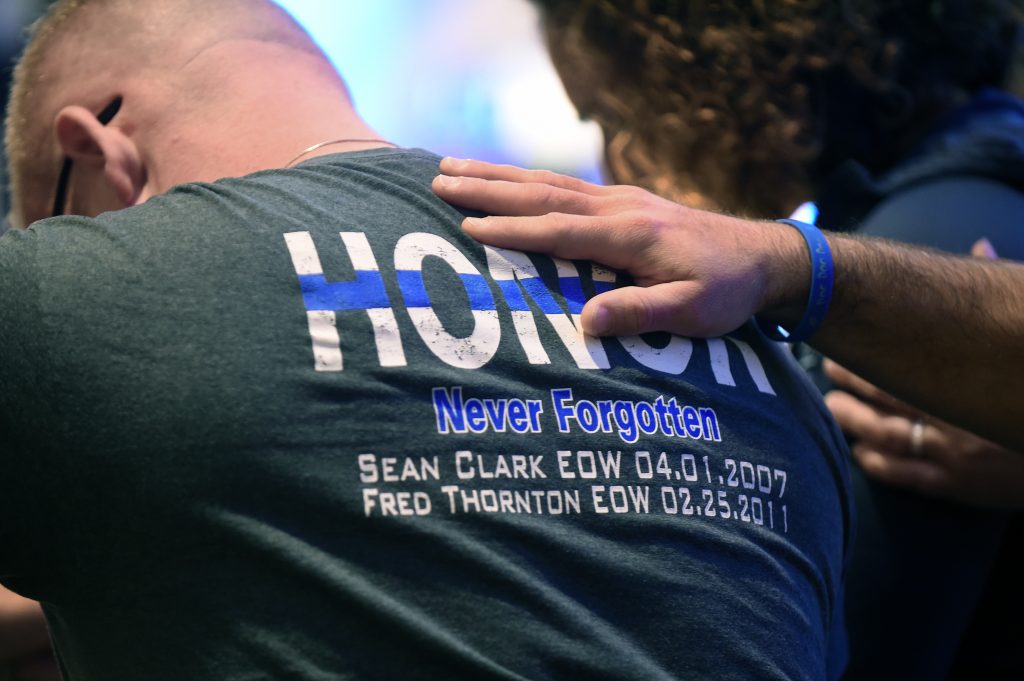 Franklin Graham recently announced the Billy Graham Evangelistic Association is planning to expand its law enforcement ministry efforts.
An immediate goal, Graham said, is to hold more Law Enforcement Appreciation events in the coming year. The Billy Graham Rapid Response Team has hosted these events since 2014, and just ministered to law enforcement officials and their spouses during a three-day retreat at the Billy Graham Training Center at The Cove.
"[Law enforcement officials] serve 24/7 protecting our communities," Graham said. "Their lives are in danger every day on the streets.
"Here at the Billy Graham Evangelistic Association, we hold law enforcement retreats and seminars. And we've been doing this for years where we bring officers and their spouses together for a few days of prayer and Bible study. It's been an incredible opportunity to minister to them, but we want to take what we've been doing for the last several years, and in 2021, we want to go and expand this."
Graham listed Portland, Seattle and Kenosha, Wisconsin—cities that have recently erupted in civil unrest—as places of interest for future events.
"We want to go to places where the lives of these officers have really been put on the line," he said.
>>Learn more about sponsoring an officer to attend a retreat.
The Rapid Response Team went to Minneapolis, Minnesota, in the wake of George Floyd's death earlier this year. Crisis-trained chaplains ministered to community members who visited Floyd's memorial, but they also heard from law enforcement during the response.
"The need for morale boosting events like this just can't be overstated," said Josh Holland, assistant director with the Rapid Response Team.
"[Law enforcement officials] are that God-ordained institution that He's set up to be the backbone of our society. … The hour's never been more urgent to just pour into these individuals and thank them and encourage them that what they're doing is so significant."
Retreats give officers an opportunity to take a brief respite from a demanding profession. Their calling was further complicated this year due to COVID-19—an invisible enemy that has been sourced in 130 line of duty deaths this year—and fading public support.
"Law enforcement are being discouraged, demoralized and devalued at a level unlike anything we've ever seen," said Jack Munday, international director of the Rapid Response Team. "And so for me personally, I think that the need [to expand ministry efforts] is there because if we don't support law enforcement, they are the only defense or shield that we have in our society to protect us from anarchy and the collapse of civil society as we know it."
Munday pointed out that an encouraged officer, one rooted in the Word of God, is an asset to the community he or she serves.
That officer can "express God's love for people in communities [that] are many times in desperate need to be protected from efforts [of the enemy] to kill, steal and destroy as well" (John 10:10).
Would you join us in praying for law enforcement officials and the communities they serve?