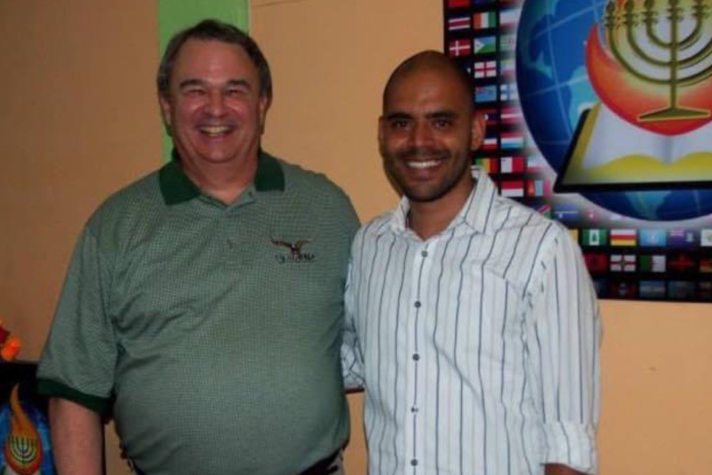 Pastor Nick Garland was angry to hear the news that his church building had been broken into and vandalized. He wanted the culprits found and prosecuted to the fullest extent of the law.
But Nick didn't expect to receive a letter from one of the young men who did the crime. When Nick read George Aguilar's letter of confession and repentance, it was the beginning of a life-changing journey for both. Nick and George join us on this episode of GPS: God. People. Stories. to share more about their friendship and amazing story of forgiveness.
You can connect with us through email at gps@billygraham.org or on Billy Graham Radio on Facebook.
Learn more about beginning a relationship with Jesus Christ or deepening your relationship with Him.
If you're anxious or fearful about any of the crises facing our society and would like to pray with someone, call the Billy Graham Evangelistic Association Prayer Line at 1-888-388-2683.
Music used in this episode:
MercyMe – "Free" @ 0:32
MercyMe – "Welcome to the New" @ 16:55
MercyMe – "Best News Ever" @ 20:54
GPS is an outreach of the Billy Graham Evangelistic Association.