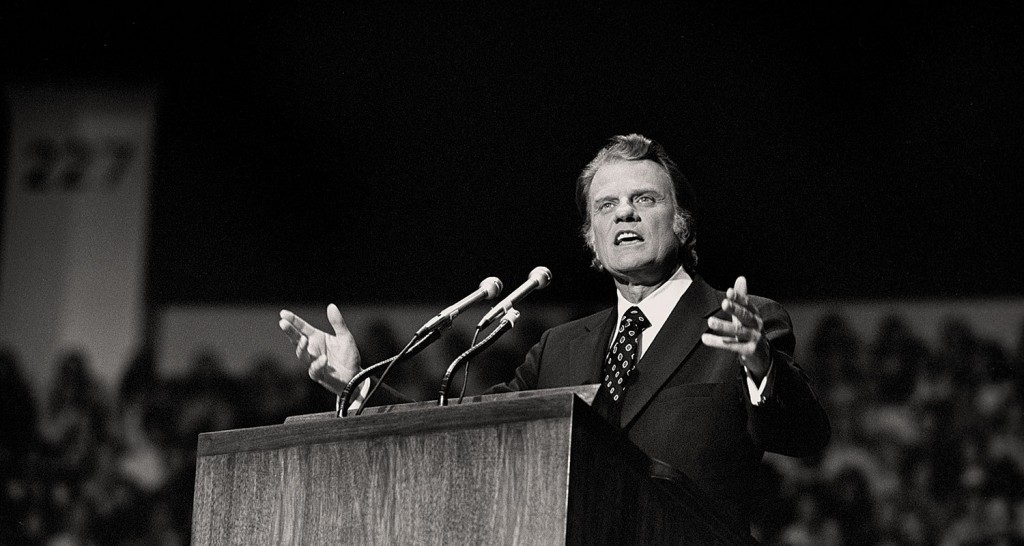 The new year is a time of new beginnings for many. But with so much devastation in 2016, it can be hard for some to have a hopeful view of 2017.
Lost loved ones, broken dreams, news of horrific attacks—how do you move on from that to start fresh?
In this Hour of Decision radio message, Billy Graham reminds us that we don't have to be burdened in the new year. Though he first spoke these words in 1963, the message Billy Graham had for the perilous times the world faced back then are just as relevant today.
"To those who let not their hearts be troubled, broken dreams can become like the broken alabaster box of Mary Magdalene," he said. "They can emit a godly fragrance which will pervade the world with its loveliness.
"Every crushed dream, every vanquished foe, every thwarted longing all can become the material out of which your mansion is furnished. Trust Him. Believe Him. Commit yourself to Him."
Listen to Billy Graham's 1963 'Hour of Decision' message for the new year above.
Topics: Culture, Jesus Christ