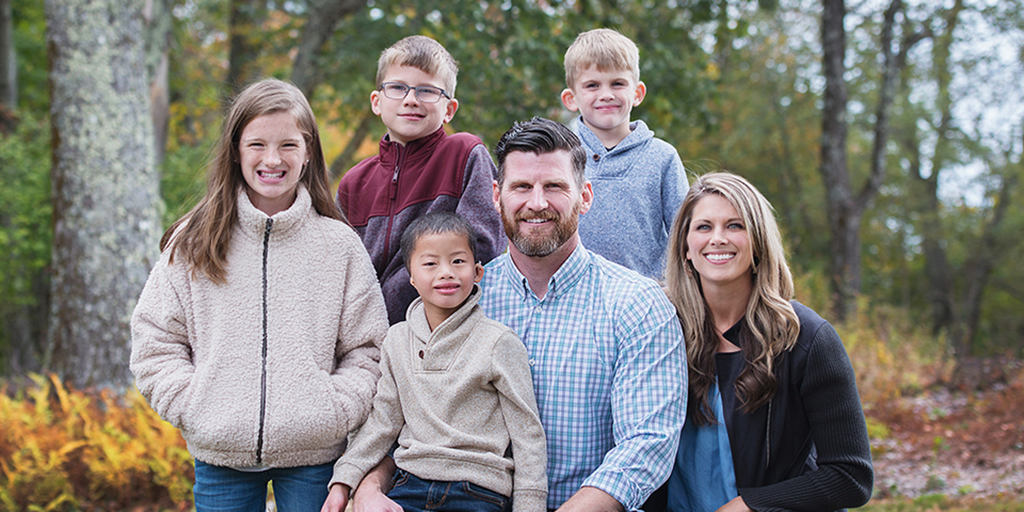 Edward Graham is Billy Graham's grandson and Franklin Graham's son. Edward and his wife, Kristy, adopted their youngest son Levi from China in 2017.
Raising an adopted child isn't always easy, but the Grahams wouldn't trade anything for Levi or what he's taught them about God. Edward and Kristy talk about their heart for orphans and why they felt led to adopt on this episode of GPS: God. People. Stories.
This episode features an excerpt from Billy Graham's message, "The Generation Gap." Listen to the full message.
You can connect with us through email or on Billy Graham Radio on Facebook.
Learn more about beginning a relationship with Jesus Christ or deepening the relationship you already have.
Learn more about The Billy Graham Channel on SiriusXM.
Listen to Kristy Graham's podcast.
Music used in this episode:
Newsboys – Family of God @ 0:35
The Afters – Life is Beautiful @ 14:02
Newsboys – Family of God @ 18:36
GPS is an outreach of the Billy Graham Evangelistic Association.