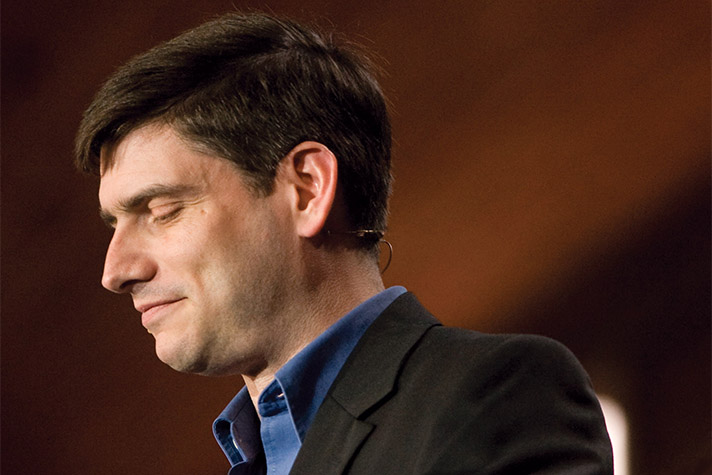 In the annals of world history, you won't find many mentions of a lady named Pearl Goode. She never ran for political office, never commanded troops, and never served as the CEO of a Fortune-500 company.
Pearl Goode was a widowed nurse in her mid-60s, living in Pasadena, California, in 1949 when a young evangelist came to hold tent meetings in Los Angeles at the corner of Washington and Hill streets.
The very first night of the Crusade, she watched the fiery preacher Billy Graham and his team share the Gospel. As Pearl later recounted in an interview, "That night God laid those boys on my heart as a burden."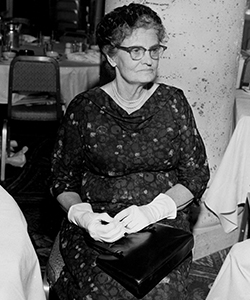 Pearl then joined the volunteer prayer team for the Greater Los Angeles Crusade and was a part of seeing the campaign extended from three weeks to eight weeks, with people cramming into the tent every night to hear the Good News.
After that early Crusade, Pearl became a prayer warrior for the Crusades, without anybody on my grandfather's team even knowing. She would spend her own money to travel by Greyhound bus to wherever they were holding an event, quietly check herself into a motel near the venue, and immediately begin praying. Pearl estimated that she covered 48,000 miles by bus, simply to pray for the Crusades.
Even later in life when Pearl could no longer travel, or when my grandfather was preaching overseas, she would make it a point to know exactly when he would be preaching, and she would spend those exact hours in prayer.
In an address he gave in 1994, my grandfather said, "She prayed all night many nights, and I could sense the presence and power of that prayer. When she died, I felt it."
We must never underestimate the power of the prayer that is lifted up by wonderful saints like Pearl all around the world. Prayer—talking to God—is of paramount importance in developing our relationship with our Savior and in building up and supporting others through the work of the Holy Spirit. The great significance of prayer is—I believe—why we see so many calls to prayer in the New Testament.*
But, with everything going on in our world today, and with all of the distractions that life throws at us, how many of us actually make the time to become a prayer warrior like Pearl Goode? She would use her own money to travel to faraway states, only to lock herself in a motel room and pray all night long. What a challenge to the rest of us who can't find 15 minutes in a day to spend with our Lord!
My grandfather has told me that one of the few regrets he has in life is that he didn't pray more. That impacts me deeply because almost every time I walk into his house he's either praying or reading the Bible. He firmly believes that if he had spent even more time in prayer he could have reached even more people with the Gospel.
Pearl Goode, Billy Graham … you and me. Let's make today the day we cast off the things of this world and commit to be a prayer warrior!
*Luke 6:28; Romans 12:12; Philippians 4:6; Colossians 4:2; 1 Thessalonians 5:17; 1 Timothy 2:8