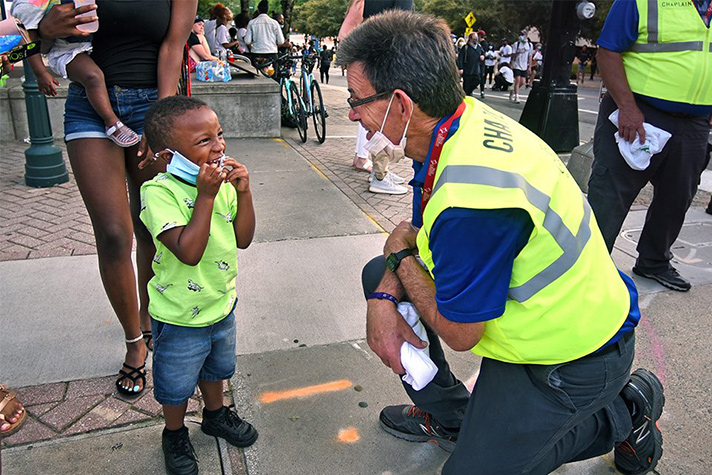 Just last year, Juneteenth became a national holiday in the United States.
The Black community has long celebrated this day, which points back to June 19, 1865. On that date, a Union general arrived in Galveston, Texas, to tell slaves the Civil War had ended and they were free. It made the Emancipation Proclamation a reality.
"It was a significant step forward in the journey toward racial equality and justice in our nation, one that continues still today," Franklin Graham said.
But if you're just learning about Juneteenth, you might not know how to respond.
The good news is the call for this holiday is not unlike the call for Christ followers.
"We can use Juneteenth as a way to acknowledge our past faults, help heal current divisions, and move toward a future as a nation more united," explained The Heritage Foundation.
This should be nothing new to Christians. Renouncing sins of the past, acknowledging inherent faults and moving forward in love is essentially the process of repentance. And whether it's a nation or an individual, true change must begin with repentance.
Hear Billy Graham describe this spiritual principle—and consider how you would apply it to current efforts toward racial reconciliation:
Acknowledge Past Faults
Change in nations and hearts isn't possible without acknowledging past faults.
Christians are familiar with this principle in a spiritual sense—since repentance makes their relationships with God possible. But for those unsure how to celebrate Juneteenth, it can be helpful to apply that spiritual principle to America's racial history.
"There can be no turning back unless first there is a conviction that you are going the wrong way." That's how Billy Graham once described repentance.
Similarly, America can't heal until citizens name how we've gone "the wrong way."
Whether it's horrors endured by slaves or ways we've strayed from God's will, acknowledging the past takes time. It means pausing to reflect on your personal history and the history of this country. It means lamenting deep-seated wounds and asking for forgiveness when necessary.
Heal Current Divisions
But acknowledging what's happened is just the start. Another element in racial reconciliation—as in spiritual reconciliation—is turning toward a new way of living.
"We must humble ourselves, seek Him and, yes, truly repent and 'turn from [our] wicked ways,'" Will Graham explained in a message about repentance. "When—and only when—we do that as the Body of Christ, we will truly see the change we so desperately want to see in our nation and world."
Confessing one day and returning to those same sins the next doesn't bring about real change. But the Holy Spirit can help us turn away from our old ways of thinking and living, and turn toward whatever is true, honorable, just, pure and lovely (Philippians 4:8).
Move Toward Unity
This work isn't easy. But you don't have to do it alone. In fact, the pursuit of justice—and of Christ—is even more effective with a group of like-minded people.
"We must demonstrate the unity that we want the culture to mimic and imitate," said evangelist, author and pastor Tony Evans. "It's my contention that the Church helped cause [racial strife] by not being the Church of Jesus Christ that He created, not having Biblical unity and often endorsing illegitimate disunity. Therefore, the Church needs to be the cure for this problem by modeling unity."
This Juneteenth, you can take a step toward unity by celebrating the end of slavery—and the freedom found in Christ.