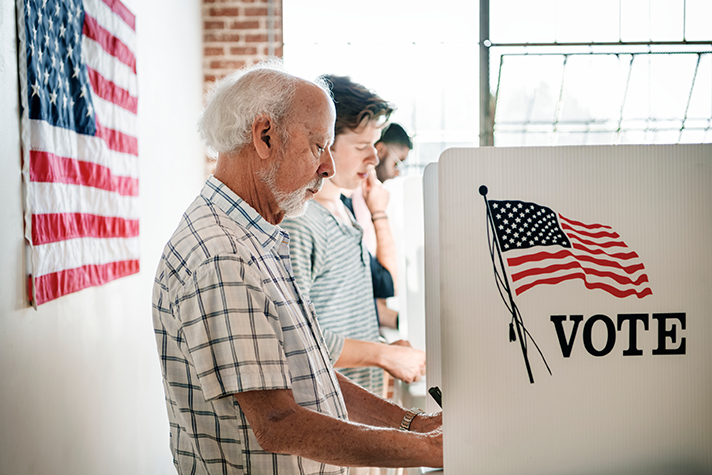 Political talk can ruffle feathers, cause disagreements, and divide families. Is it even worth bringing up?
As midterm elections approach, there are several topics on the ballot worth discussing. The Billy Graham Evangelistic Association released a new podcast series called "A Biblical Perspective on Elections" to educate, empower, and encourage listeners as they head to the polls. The three episodes aim to support Christian voters as they prepare for the Nov. 8 elections.
In the podcast, Justin Arnot, general legal counsel for the Billy Graham Evangelistic Association, hosts the following guests:
Meg Kilgannon—A senior fellow for education for the Family Research Council, and former director of the Office of Faith and Opportunity Initiatives for the U.S. Department of Education
Vince Riley—Pastor of Meeting Place Church in Charlotte, North Carolina
Bob Paulson—Editor of Decision magazine, which has produced voting guides for current and past elections
Through roundtable discussions, the series can help listeners understand the inner workings of government—and why Christians should exercise their right to vote.
"As we march through these conversations, of course, we're not trying to direct anyone to any particular candidate or party," said Arnot. "We're asking them to search the Lord on how to steward their responsibility in the public space."
You can listen to this series on BillyGraham.org and wherever you find podcasts.
>>Get the downloadable companion guide, "A Biblical Perspective on Elections" as a practical resource for your family this election season.
>>Receive your free, digital election edition of Decision magazine with a voter guide to inform you on issues surrounding life, marriage, gender, education, parental rights, and religious liberty.