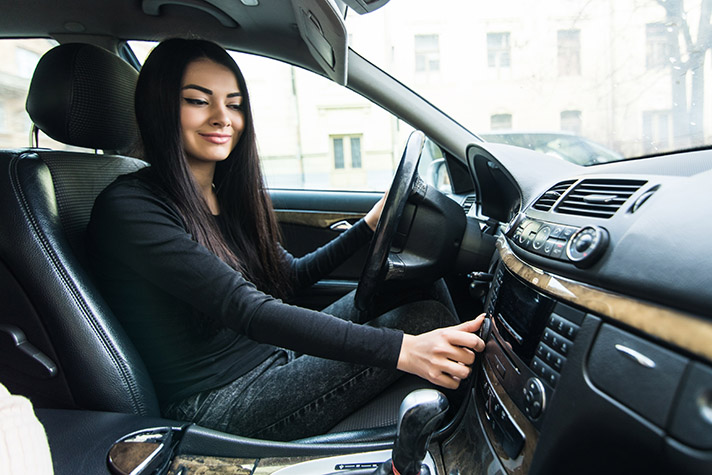 If you've wanted to check out The Billy Graham Channel on SiriusXM radio while you drive, this is the perfect time. The satellite radio giant is allowing non-subscribers to listen to the channel for free through June 5.
>>If you have a SiriusXM radio in your vehicle but aren't a subscriber, simply select "Sirius XM" and turn to The Billy Graham Channel (460) to listen for free. 
SiriusXM 460 plays the evangelist's timeless sermons on a variety of topics—all centered on the Gospel message and God's love for all. This limited-time access to The Billy Graham Channel without a subscription is also a great opportunity to invite others who don't know Christ to tune in.
"Sharing our faith in Christ comes through steps we take, both bold and modest. An easy, really effective way to share the Gospel is to simply invite friends and family to check out The Billy Graham Channel while they can listen for free," explained Jim Kirkland, executive director of audio ministry at Blue Ridge Broadcasting and the Billy Graham Evangelistic Association (BGEA).
What started as a temporary channel in celebration of Mr. Graham's 99th birthday in 2017 has now become a permanent place for listeners to be encouraged and inspired by his archive sermons. Over the past several years, BGEA's audio ministry has seen overwhelming support of the channel—and most importantly, numerous lives changed.
"We've been delighted, and humbled, by the comments listeners have shared. It's uncanny the similarity in some of the observations people have shared," Kirkland said. "The most common fall into one of these three categories: 'The messages speak to today; they're just as relevant as they were back when,' 'It is as if the message I heard was meant just for me' and 'I start listening and I can't turn it off. I'm compelled to keep listening.'"
Maybe you'll be compelled to keep listening, too. Listen to The Billy Graham Channel during this special trial period and help spread the word by inviting a friend to do the same.