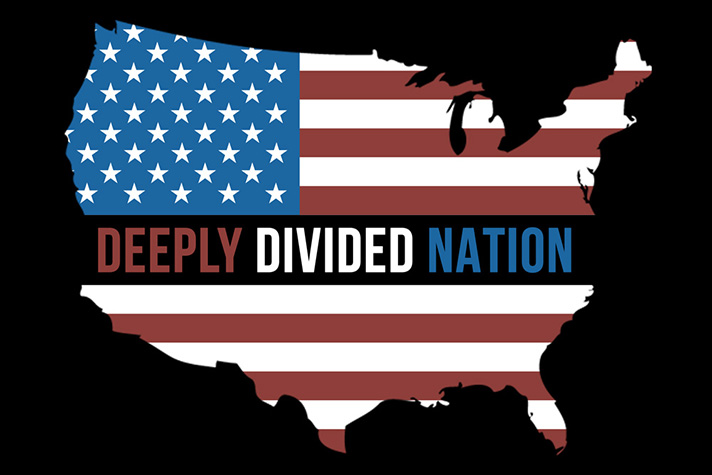 With so much division affecting the nation, you may wonder what's next for America.
Maybe you find yourself consumed with frustration, trying to make sense of things. Maybe you're exhausted from fighting for what you think is right. And maybe, at the end of each day, you know something's missing. Something deep down.
You're empty. Hurt. Your heart aches. And you're awash in fear because you don't have the answers.
But there's One who does.
God knows what's next. He sees the big picture, and more than that, He cares how you're feeling. He's been here before—caring for the people He created as they question the future.
No matter how tired, confused or unsettled you might be, that same God can give you peace—no matter what's going on around you—through a relationship with His Son, Jesus Christ. Yes, the world can be chaotic, but Jesus offers a peace that transcends all that.
In the Bible, Jesus says, "Peace I leave with you; my peace I give to you. Not as the world gives do I give to you. Let not your hearts be troubled, neither let them be afraid" (John 14:27).
His kind of peace is beyond what we've ever known. It doesn't come from any one person in power or a piece of legislation. It's a peace that begins in your heart. And it can be yours today.
Will you accept the peace God offers through His Son, Jesus Christ? Not only can He calm your heart, but He will guide you in the days to come.