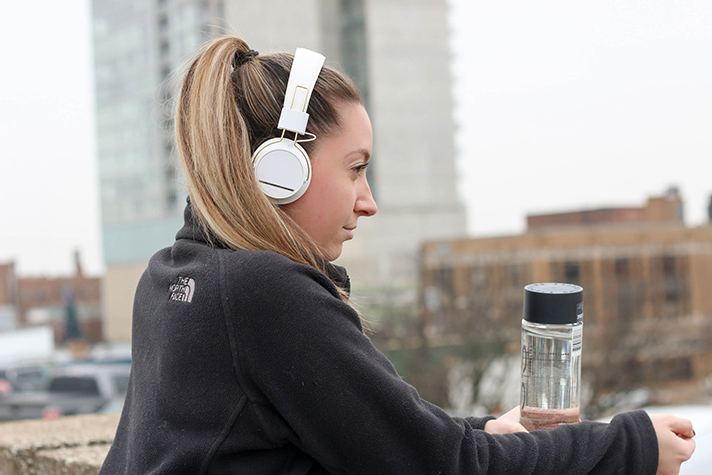 Serve the Lord with gladness! Come into his presence with singing! Know that the Lord, he is God! —Psalm 100: 2–3, ESV
When you tune into Blue Ridge Broadcasting's (BRB) The Light FM, you may walk away changed. Through inspirational songs and powerful Bible teaching, the station strives to provide the hope and encouragement found in Christ.
That mission has not gone unnoticed. Recently, The Light FM was named "Radio Station of the Year" by National Religious Broadcasters (NRB).
"I'm delighted that the team's work and focus is being acknowledged," noted Jim Kirkland, executive director of audio ministry at Blue Ridge Broadcasting and the Billy Graham Evangelistic Association (BGEA).
"But I'm doubly honored that the award is the last reason for which they do what they do."
Each member of the team senses a God-given call to their responsibilities, Kirkland added.
Keeping a sharp focus helps station employees carry out BRB's mission—to lead people in a personal and dynamic relationship with Jesus Christ, helping them grow closer to Christ and actively serving others in His Name.
The NRB is a nonpartisan, international association of Christian communicators whose member organizations represent millions of listeners, viewers and readers.
This is the fifth time The Light FM has been honored with "Radio Station of the Year." The station previously received the award in 1991, 2006, 2008 and 2018.
This award is given out based on the recommendation of a committee of other broadcasters, explained Kirkland.
"To know they said this station is a worthy example, that's humbling. All the credit and glory goes to God."
Other awards held by The Light FM include the Marconi Radio Award in 2008 and 2010, followed by the Christian Music Broadcasters (CMB) award in 2019.
Blue Ridge Broadcasting, which operates the station, will celebrate its 60th anniversary this May.
About The Light FM:
A listener-supported ministry founded by Billy and Ruth Graham, The Light FM is operated by Blue Ridge Broadcasting. The Light FM's flagship station, 106.9 WMIT, has the nation's 12th largest FM radio coverage area, reaching portions of seven states. The Light FM can be heard globally at www.thelightfm.org, via The Light FM app for smartphones, and on Amazon Echo, Tap and Google smart speakers. For a full list of frequencies, visit www.thelightfm.org.