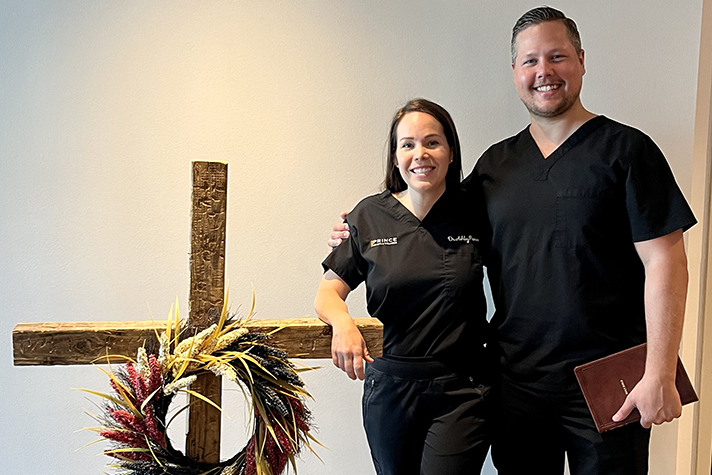 When people have good news, they can't wait to share it with family and friends—or even strangers.
In some of His final words before ascending into Heaven, Jesus told His disciples:
"Go therefore and make disciples of all nations, baptizing them in the name of the Father and of the Son and of the Holy Spirit, teaching them to observe all that I have commanded you" (Matthew 28:19-20a, ESV).
Today, web users around the world are responding to the Great Commission by sharing the message of God's salvation through PeaceWithGod.net. The interactive website of the Billy Graham Evangelistic Association (BGEA) explains the Gospel, gives visitors an opportunity to respond, and offers follow-up discipleship resources.
As part of the BGEA's internet evangelism ministry—called Search for Jesus—this online outreach connects with people where they are to help answer spiritual questions and explain in a simple and conversational way how they can have peace through Jesus Christ. It also lays out four steps to accept Christ into their lives.
How You Can Share the Gospel
More than 80 million people worldwide have visited PeaceWithGod.net since it launched in 2011. Millions more have explored the Gospel through this outreach in Spanish, Portuguese, Chinese, Arabic, American Sign Language, and Russian. Numerous churches, businesses, and bloggers post a link to PeaceWithGod.net on their various platforms.
"It's right on my front page," said Jake Prince. He and his wife, Dr. Ashley Prince, own a Houston-based chiropractic clinic.
"People are searching for peace right now," he said. "The country's in the biggest turmoil that it's ever been. Families, divorce, sickness, death. [My patients] need to know that to get through this, there's only one hope and that's Jesus Christ. It's nothing the world has to offer."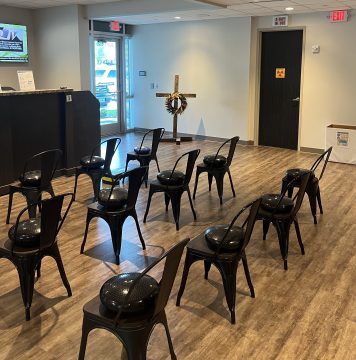 "Our team is all Christians, and we very openly share the Gospel and pray for our patients," Jake continued.
The clinic gives Bibles and BGEA's Steps to Peace With God tracts to patients but wanted an additional resource where people can find answers to deep spiritual questions.
"I've always looked up to Billy Graham," Jake said. The couple even chose "Graham" for their youngest son's middle name in honor of the evangelist.
When Jake came upon BGEA's PeaceWithGod.net website, he thought, "That's exactly what I need."
The site offers visitors a chance to ask questions online or chat one-on-one with a trained volunteer. The ministry can also point them to free, online discipleship opportunities to grow in their faith and help connect them with a church in their area.
Jake likes that the Topics segment answers dozens of spiritual questions like, "Is God Real?" or "Why Does God Allow Suffering?" The site also features articles to help encourage those dealing with anxiety, addiction, and loneliness.
The father of three said his patients frequently open up about their physical pain but also their life issues.
"God is bringing a lot of people in our doors who are struggling with suicide, depression, [and more]," he said.
Before starting the clinic, Jake and Ashley traveled around the United States as evangelists. Prior to that, Ashley was a missionary in Costa Rica.
Now their mission field is Texas. "God broke my heart for Houston," said Jake.
As patients enter their clinic, they walk by a big wooden cross sitting inside the front door. It's a reminder of the owners' mission.
"We're here to serve God by serving man," said Jake. "That's what we do. It's our vision. … The workplace is the greatest mission field in North America."
"The Bible says to do our work unto the Lord," he continued. "We're just trying to let our light shine before anyone that God brings in here."