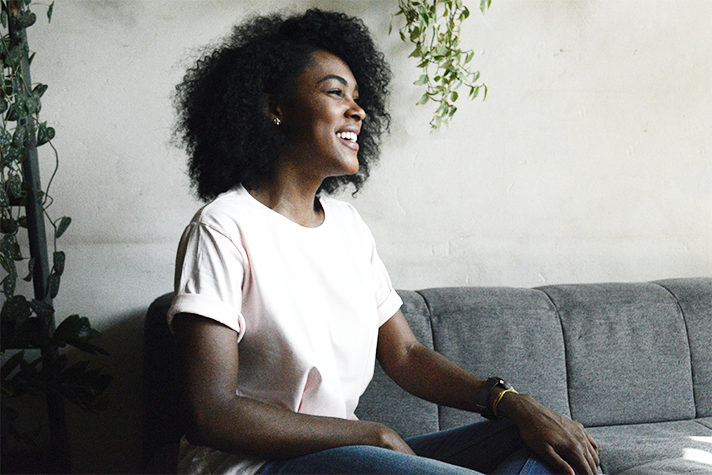 With all the distractions of summer, it's easy to lose focus on our daily spiritual walk. That's why Billy Graham Evangelistic Association has created the Summer Soul Refresher, a 5-part series designed to encourage your faith.
This year, we're reflecting on five promises from God, and part 2 focuses on God's provision. Read part 1, part 3, part 4 and part 5.
"And my God will supply all your needs according to His riches in glory in Christ Jesus." —Philippians 4:19, NASB
There's often a ping of doubt in the back of our minds when we pray. Sometimes, the doubt outweighs the words, and our prayer requests are never even spoken.
While we hope God will provide—and we know the One who sustains heaven and earth has the means to—will He?
Will He satisfy all our needs, much less, our wants?
Maybe you've been begging God to give you a new job, a spouse or a child; praying for healing from a chronic illness; or asking God to reconcile a relationship that seems beyond repair. Amid the onslaught of the pandemic, perhaps these requests multiplied as you wondered if you'd have enough money to make ends meet.
>> Stressed about money? Take heart with this wisdom.
In the Bible, Jesus said this in Matthew 6:25-27:
"Therefore I tell you, do not be anxious about your life, what you will eat or what you will drink, nor about your body, what you will put on. Is not life more than food, and the body more than clothing? Look at the birds of the air: they neither sow nor reap nor gather into barns, and yet your heavenly Father feeds them. Are you not of more value than they? And which of you by being anxious can add a single hour to his span of life?"
But just as it can be difficult to ease your racing heart when someone says "calm down," letting go of your burdens and giving them to God is easier said than done. It can be tempting to try and achieve your own agenda, but you likely won't get far.
After all, God didn't design your works as a means to His provision. He is the only true source of provision.
"God is not blind," Billy Graham said. "He knows about you and your problems. He knows of those who are suffering … and His love for His children will never leave in times of trouble."
So, how can you trust Christ will provide?
When you pray, you're talking to the same God who created the very universe you live and breathe in daily. He's brought generations through the highs and lows of life, and He can meet you in your personal wilderness.
Remember what He has already done and trust His unchanging character.
Throughout the Bible, we see multiple examples of how He provides. Let's take a look at how He helped the Israelites—and how He can provide for you, too.
1. God offers protection.
When it seemed the Israelites had nowhere to turn, God split the Red Sea to provide an escape from their oppressors and a way out of slavery (Exodus 14). He can do the same for our obstacles, making a way where there seems to be no way.
Often, when you're facing your biggest hurdle, God is two steps ahead, ready to show His might with a miracle.
2. He provides direction.
God led the Israelites by a pillar of cloud during the day and a pillar of fire at night (Exodus 13:21). While He may not appear in a cloud before you, He's sure to lead and guide your steps day and night through His Word and by His Holy Spirit.
>> Discover how to walk by the Holy Spirit. 
>> Get tips for reading and understanding the Bible.
3. God meets physical needs.
There was no such thing as drive-thrus for the Israelites. Daily, God rained down manna (sweet bread) and caused clean water to come out of a rock while they journeyed in the wilderness (Exodus 16:12-15). It may have not been the food they wanted, but God sustained them. And they weren't allowed to store it up; instead, they had to seek it each morning.
It's important for us to remember that God provides all we need each day; we just have to look for that provision.
When Circumstances Don't Go Your Way
Maybe you've been praying this whole time and trusting God for His provision, but still haven't seen Him provide for what you've been asking. Know when life doesn't make sense or isn't going how you expected, God still has a plan.
Like the saying goes, "Where there's a will, there's a way." Remember the will of God includes a way for you—it just may not be what you wanted, or when you wanted it.
"No situation is beyond God's control," Billy Graham said. "Over my wife's desk are these words: 'Fear not the future; God is already there.'"
While God is fully capable to fulfill all your requests at this very moment, He is all-knowing and and will ultimately do what's best. We have only a microscopic view of our world, but He has an overarching view of the whole planet.
>> Why do some prayers seem to go unanswered? See Billy Graham's answer.
Psalm 37:4-5 encourages believers to "delight yourself in the Lord, and He will give you the desires of your heart. Commit your way to the Lord; trust in Him, and He will act."
When you wholeheartedly love God, your heart will align with His will—along with your prayers.
And like a father that helps his children grow year after year, God doesn't just have to provide, He wants to. God will equip you along the way to fill the role that He has called you to—for His plan and glory.
As Billy Graham once said, "God has no problems, only plans."