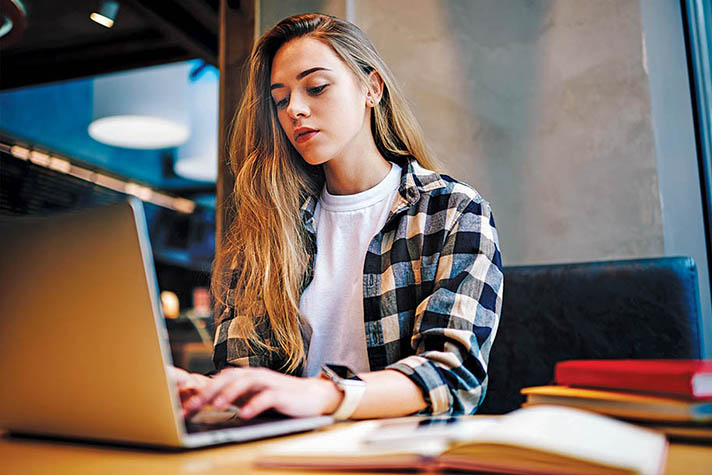 The Billy Graham Evangelistic Association's internet evangelism ministry, Search for Jesus (SFJ), reaches people around the world with the truth of what Jesus Christ has done for us. Every hour, on average, more than 1,000 people are exploring the Gospel on one of SFJ's evangelistic sites, with an average of 32 people indicating decisions for Christ.

Emily,* a 20-year-old college student, found our Know Jesus online course on one of our Search for Jesus websites. She considered herself an atheist—an "intellectual skeptic." Though she grew up attending church with her grandmother, Emily doubted God's existence.
But lately she had begun to question her doubts. She started the online course because she wanted to figure out if God was real.
>> Learn more about the basics of Christianity through the Know Jesus course. 
She told Tawnya, a trained online volunteer, "I'd have to give up a lot of stuff I do to obey Him and change 99 percent of my outlook on things."
Like many college students, she had been influenced by a secular worldview that diminishes belief in the God of the Bible.
"I shared how God created her and loves her," Tawnya said. "Then, I also explained how Christians aren't perfect but have chosen to receive Jesus as their Lord, and He cleans them up."
The two women corresponded online for several days, as Tawnya guided Emily through the online material. As Emily read Scripture, God began to open her understanding. She realized that every human has a heart problem and needs Jesus. She realized that she lived in spiritual death. Within one week, Emily wanted to receive Jesus Christ into her life.
She began reading the Bible and asked God to develop within her a humble heart to listen to what He is showing her in His Word. Now Emily is looking for a church home, reading the gospel of John, and planning to be part of a college campus ministry this semester.
*Name changed to protect privacy.