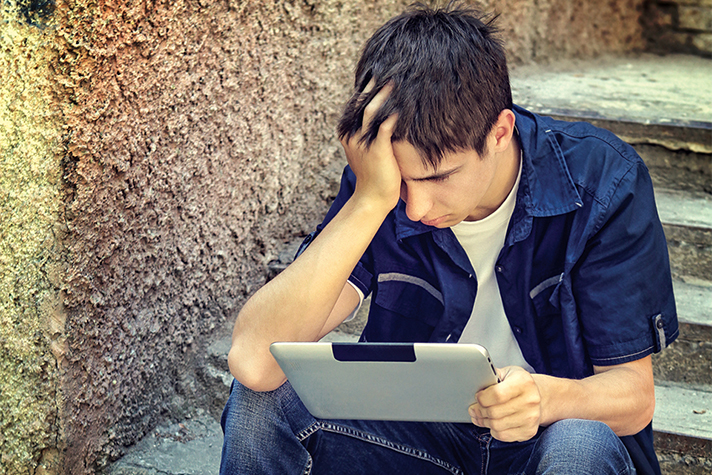 In the days since COVID-19 began infiltrating the globe, the Billy Graham Evangelistic Association (BGEA) created special web pages through its internet evangelism ministry, Search for Jesus, to address the fears quickly spreading among people of all languages.
These pages were created in English, Spanish, Korean, Arabic, Mandarin and Portuguese. Each gives the online visitor a chance to respond to the never-changing Gospel in the midst of this escalating crisis.
More than 191,000 people have visited these sites, with over 11,000 people indicating decisions for Jesus Christ and 2,200-plus requesting follow-up. Thousands are connecting one-on-one with trained Search for Jesus (SFJ) volunteers ready to listen, encourage and guide. Nearly 2,000 conversations have also been started through Facebook Messenger and WhatsApp, stemming from COVID-19 social media outreaches in English and Spanish.
They're desperate for answers. Give them hope.
In this time of great uncertainty and fear around the COVID-19 pandemic, people are turning to the internet for answers.
All over the globe—from Malaysia to the Caribbean to New York—people are finding this ministry as they take their concerns online, hoping to ease their distress and searching for something more.
There was an older woman who lives alone and feels uneasy about the spreading coronavirus. There was a middle-aged father of seven who's scared he won't live through the pandemic and see his children grow up.
One man named Jay expressed his anger over the whole situation and shared how worried he is about losing his job. A South Carolina woman said she's afraid her husband will get laid off and, with small children, feels desperate because she's out of work, too. Another woman, Laura, said she's anxious about the coronavirus and wants to be a better Christian.
Here are just two of the many stories coming from this online ministry—a middle-aged New York nurse and a Maryland teenager who both gave their lives to Christ:
New York Nurse: 'I Have No Fear of Death'
Colin* is a registered nurse at a busy emergency department in upstate New York. Now in his 50s, he said he was suicidal in the past, but is hoping to turn his life around.
The surge in coronavirus cases across his state had him worried when he came across SFJ's free online discipleship course called Know Jesus. There, he connected with SFJ discipleship coach Dave McMullen.
"This week we've been getting a bunch of positives in our hospital, including one that we weren't quite warned about, so a few of us are concerned about exposure," he wrote to Dave in late March. "The worst part for me, anyway, is that I'm really all my elderly mother has for human interaction, and now I can't visit her because the risk of exposure for me is high."
He went through the Know Jesus course during a period of self-quarantine.
"Those closest to me would describe me as 'lost,'" he shared with Dave. "What matters to me most right now is becoming a good Christian and a good man."
As Colin went through the course, he came to understand that Jesus died for him personally.
"For me," Colin wrote, letting those two words sink in. "I've not done a good job of repenting. Until now. Jesus, I thank you for being my personal Savior, and I welcome you into my life as my Lord, my Savior, and my everyday companion walking with me through life. I repent of my sins, and though I may fall at times, I will always try my best to be the man you want me to be."
Colin shared his interest in attending his girlfriend's church once the quarantine is over and watching the church's livestream in the meantime. Just two weeks before Easter, he took a moment during the course to type out the reasons he's thankful for Jesus Christ.
"He took the debt away from me and placed it on Himself out of love for me. I have no fear of death, because I am in God's hands now."
Maryland Teen: 'I Don't Know Who Else to Turn to But God'
Terrell*, a 17-year-old from Maryland, found our online ministry on a Tuesday evening, March 24. There, he connected with a trained SFJ chat coach.
Terrell's first comments were about his fears over the coronavirus.
"With all this coronavirus thing going around, it's so scary to me. I'm really not a religious person but I don't know who else to turn to but God," he said. "I've been crying nonstop for two days."
The teen was already dealing with daily stress at home before the pandemic.
"Waking up every morning not knowing if you're gonna eat or even if the electric is going to be on," he told the chat coach.
He shared that his father is a drug dealer and his mother an addict, and wanted to know if there's more to life than disappointment and hardship.
"Since this virus stuff, everything I was holding in just came out and yes that's one thing that's making me worry the most."
As the volunteer coach explained how God is our only source of peace, Terrell responded, "I want to confess my sins. I want to be saved."
The chat coach explained that by accepting Jesus into his life and allowing Him access into his heart, Terrell could experience the forgiveness of sins. The volunteer walked the young man through repenting of his sins and turning his life over to Christ. Terrell showed that he understood.
"I want to turn my life over to God and put all my trust and love in Him," he said. "I want to keep living my life with purpose."
The coach also shared a free online discipleship course with him, along with several Bible verses, and encouraged the teen to read God's Word for himself.
"Have been through so much without putting my trust in God, but now I want God on my side with every situation," Terrell said.
*Names changed to protect privacy
Know someone worried about the coronavirus? Share this page.
Become a Search for Jesus volunteer to help people like Terrell understand Christ's love for them.