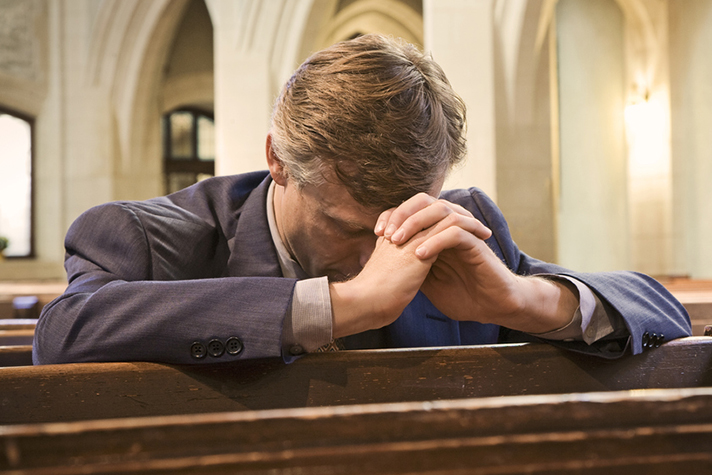 He didn't know what else to do.
Forced to take off work due to a family emergency, Oliver* decided to go inside a large, stunning church in Victoria, British Columbia.
Walking down the aisle, he passed the rows of pews and stood at the altar, thinking a minister would eventually find him there.
But no one came.
After waiting for hours, Oliver Googled a spiritual question, wondering if Christianity was even true. He came across PeaceWithGod.net—an online ministry of the Billy Graham Evangelistic Association (BGEA) that explains how you can have peace and offers 24/7 online chat with trained volunteers to help people in their journey to faith. People like Oliver.
Quickly, Oliver started a virtual chat that would forever change his relationship with God.
"I am genuinely interested in religion/Christianity/Islam," Oliver typed, adding that he'd been looking online for answers. He said he was "desperate for help."
"Will you please help myself understand what to do?" he asked.
A trained chat coach named Bruce began encouraging him.
"I should like to receive the gift of life, but for some reason [I] am tormented about getting it right and knowing for sure," Oliver admitted. "God promise[s] heaven for every believer."
Bruce responded with Scripture:
"For there is one God, and there is one mediator between God and men, the man Christ Jesus." —1 Timothy 2:5
Oliver didn't immediately grasp the true power or existence of the Son of God.
He asked Bruce what to say to become a Christian. "Will you please help me get it right?" he asked.
Bruce shared that Oliver can talk to the Creator at any time and with no particular verbiage.
Quoting another Scripture, Bruce typed, "For God so loved the world that he gave his only Son, that whoever believes in him should not perish but have eternal life (John 3:16)."
After answering a few more questions, Oliver made his decision—he wanted to trust God with his life and asked Him to forgive his sins.
"I accept Jesus Christ as my Saviour," he typed. Oliver recognized he wasn't alone anymore.
"Thank you for being there for me," he typed to Bruce. "I stood/am standing at the altar of Christ at this church, and your guidance is exactly how I became a Christian."
Even as their conversation ended, Oliver couldn't forget the change that took place in his heart—as the Holy Spirit now lives within him and serves as a guide in all of life's circumstances.
*Name changed for privacy.