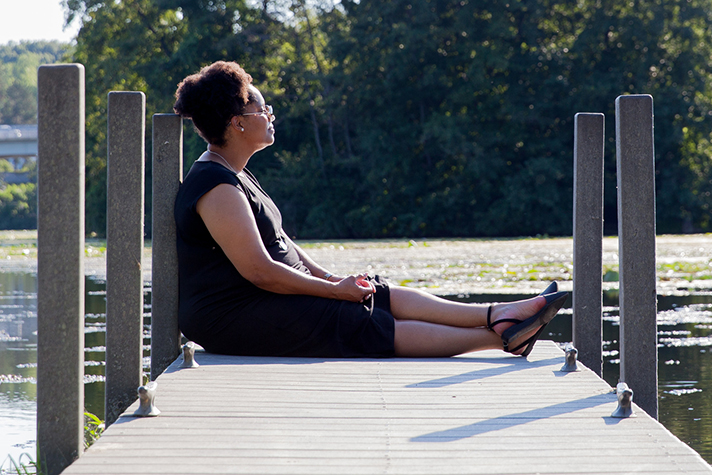 Whatever you were planning this weekend has likely been cancelled, postponed or at least altered. With life on hold in the foreseeable future, how can you use this extra time to your spiritual benefit?
Here are some ways to deepen your relationship with God while doing what you're already doing.
Spend Time on Your Phone
Your thumbs are busy scrolling through news feeds and texting friends anyway, so why not use your phone to help you navigate your spiritual life?
Next time you go to install another app for games or mobile food orders, consider the Billy Graham Evangelistic Association (BGEA) app. There, you'll find daily devotions, video and audio sermons, faith-related Q&As, and podcasts.
Listen to the Radio
Music can boost your mood and help pass the hours that used to be occupied with other to-do's. Whether you're tackling chores, chasing kids around or riding in the car, turn to The Light FM for uplifting worship, along with transparent messages on life issues and Bible studies from leading Christian teachers.
Can't find it on the radio? Listen online, through iTunes, Google Play or that handy BGEA app mentioned above.
Check Your Email
Now that 90 percent of your emails are responses to the coronavirus, it might be time to mix things up. Get inspirational messages and spiritual growth ideas in your inbox by subscribing to one (or more) of BGEA's emails, including devotionals from Decision magazine and weekend encouragement from our radio team.
Watch TV
Any binge watching going on at your house? Throughout the week, on national and international stations, you can pick up any number of Billy Graham TV Classics. Of all the millions of hours of shows and movies available, invest a fraction of that in watching something that could make a world of difference in your life. You might even sit down as a family to be encouraged, challenged and motivated in your faith.
Read a Book
One book in particular called the Bible. Maybe it's been a while since you flipped through its thin pages and you know God is calling you back to it. He can speak to you through it, giving you wisdom, courage, comfort and direction.
Remember that BGEA app? It also includes a Bible reading plan to take the guesswork out of what to read next. Here are more tips on reading and understanding the Bible.
Lose Track of Time Online
All it takes is one ad, a snappy headline or funny picture to take us down a rabbit trail of clicks. Before long, hours have gone by unnoticed.
Take charge of this time online to come away with something valuable. BGEA's internet evangelism ministry offers a few free online courses—two in Spanish—to really think through your relationship with God.
Sleep
OK, not the crash-on-the-couch, snoring kind of sleep. This is more of a spiritual kind of rest—a breather for your soul.
Did you know rest is actually a command from God? That's why the Sabbath was created, to give people a break from day-to-day activity, reflect on God and renew your spirit. Possibly one of the most beautiful ways we're told to rest is through Psalm 46:10: "Be still, and know that I am God…"
Even Jesus took time to rest, and He told His followers to do the same. After a long bout of ministry when the apostles couldn't even find time to eat, Jesus said to them, "Come away by yourselves to a desolate place and rest a while" (Mark 6:31).
If your life has been go, go, go lately, take this opportunity to find a quiet space and catch your breath. It might just refresh you, plus those around you will get a revived version of yourself.
*One More Nugget
Billy Graham's granddaughter Cissie Graham Lynch, a wife and mother of two, talked candidly on Instagram about being forced to slow down. She offered four things she's doing with family. Maybe it will give you ideas, too! Read more.