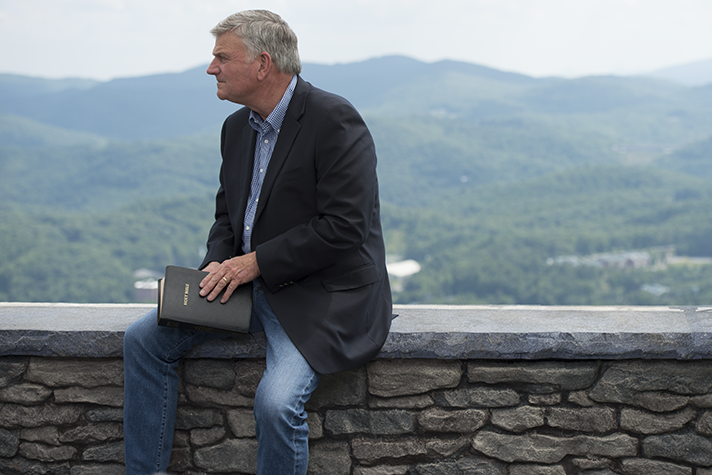 For millions around the world, the coronavirus is bringing day-to-day routines to a halt. As we face an unpredictable future, what's something tangible you can do in response? Franklin Graham shared the following thoughts Monday on Facebook. 
Many years ago, the great writer and theologian A.W. Tozer made this profound statement, "A scared world needs a fearless church."
That is so true. During this time with the coronavirus, fear is gripping the hearts of people around the world. There is a mountain of anxiety and alarm, and it is still building. It is as real as the virus itself—but it is treatable.
There are people in need that we can reach out to help. Like a fireman runs to the fire, the church needs to respond to crises around us. We who are the church need to stand up and be the hands and feet of the Lord Jesus Christ.
During these days of less group activity and gatherings, we could all take time to call and check on the elderly or others who are alone. Maybe you could offer to drop off some food or necessities they might need. Talking with someone on the phone, listening to what they are going through, and most importantly, praying with them, could change not only their day, but their entire outlook.
We need to share the "reason for the hope that is in you" (1 Peter 3:15). Jesus Christ is our hope, our anchor, our comfort, and our peace. Let's share His love with as many people as we can, making every day count. Christians, God can use you.
The virus isn't the only thing that's contagious. What if we had an outbreak of people helping people and a sweeping eruption of prayer?
Share this short video from Billy Graham with someone searching for peace.
If you're worried about the coronavirus, have a specific prayer request related to COVID-19 or just want someone to talk to, call the BGEA Prayer Line 24/7 at 1-888-388–2683.