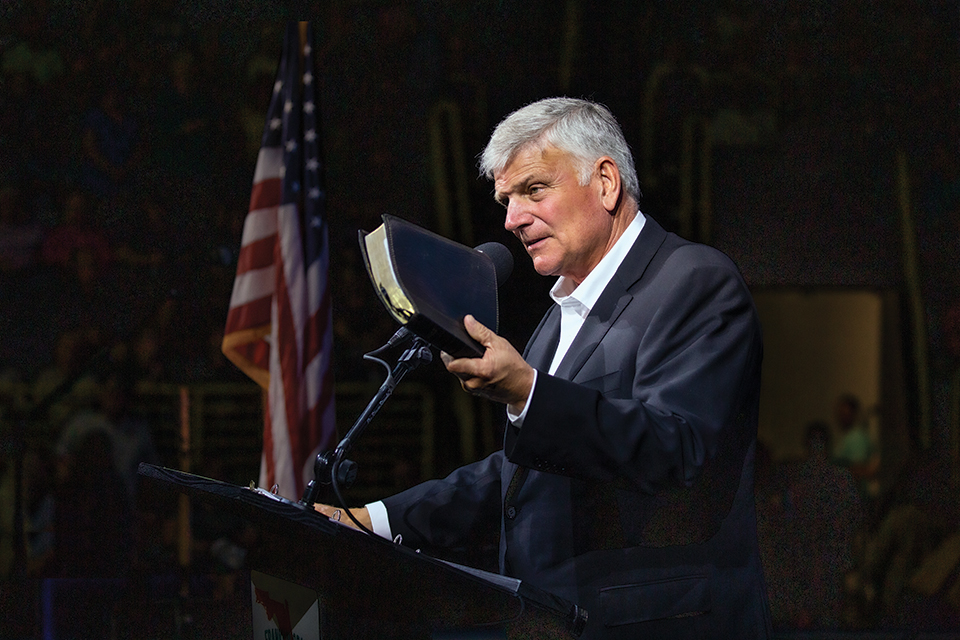 Dear Friend,
As I write to you, we are coming to the end of a contentious election season. I want to thank so many of you who have prayed, fasted and voted during this time.
The results of the presidential election will be resolved in the courts, but regardless of the outcome, we need to continue praying diligently for our nation and our leaders. I believe we are in a spiritual battle. The Bible reminds us, "We do not wrestle against flesh and blood, but against the rulers, against the authorities, against the cosmic powers over this present darkness, against the spiritual forces of evil in the heavenly places" (Ephesians 6:12, ESV).
Our country has not only experienced political storms this year, but physical ones, bringing great devastation to people's lives. Hurricanes Laura, Delta, Sally and Zeta brought much damage to Louisiana and Alabama, with strong winds, tornadoes and heavy rain. Billy Graham Rapid Response Team chaplains deployed to four locations in Louisiana and one more in Alabama.
In Foley, Alabama, chaplains heard disaster relief workers express concern for Anna,* who was struggling after her home was damaged. Chaplains drove almost an hour to her home and had an opportunity to talk with her. They brought cupcakes with them, because they had learned it was her birthday. As they talked, the Lord opened the door for them to share the Gospel with Anna. The longer they shared, the warmer and more enthusiastic she grew. Then, she indicated she wanted to repent of her sins and receive Jesus Christ into her life. Anna said over and over how she felt like a new person: "I feel reborn!" That day they not only celebrated her natural birthday, but her spiritual one as well!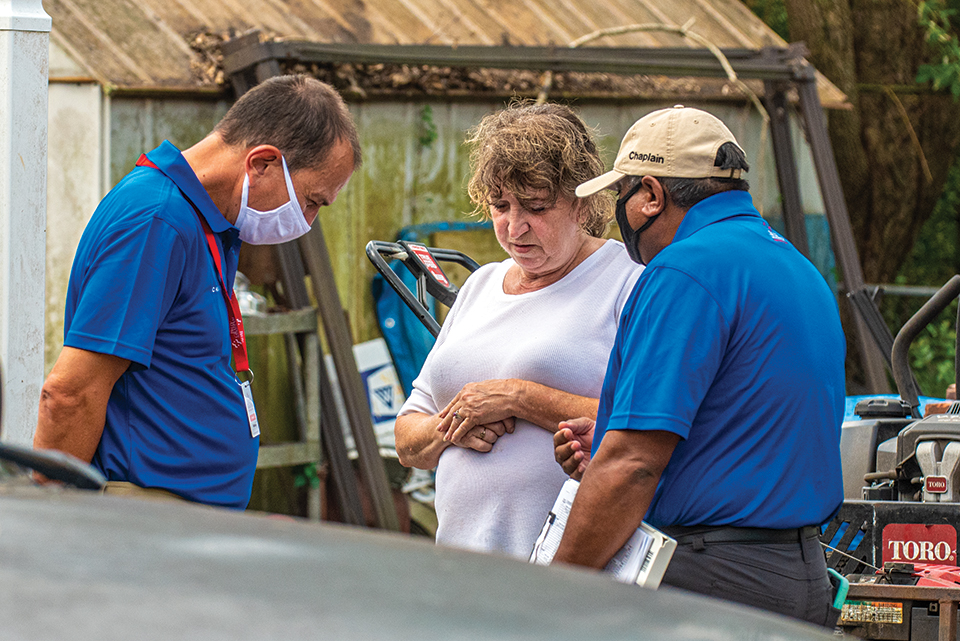 During this unprecedented year with unexpected challenges, like the coronavirus pandemic, God has given us new opportunities to share the Gospel. One exciting way is through our 24-hour prayer line. Many people are lonely, scared and hurting. They need someone to talk to and don't know where to turn.
>> Need prayer? Call the 24/7 Billy Graham Prayer Line at 888-388-2683.
We began running Gospel messages on television across the nation, inviting people to pray to receive Jesus Christ into their lives—and to call our toll-free number for prayer. The response continues to be overwhelming! We praise God that He is working through this new effort—we have received more than 239,000 calls since March.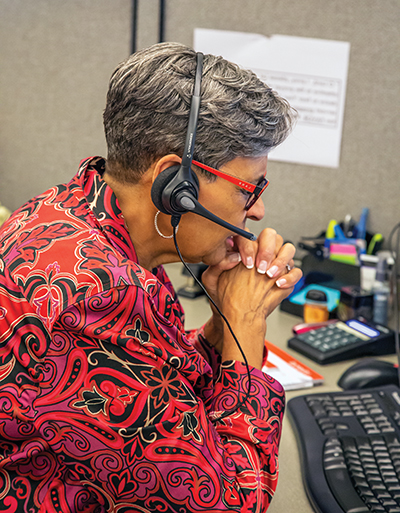 Linda,* an 85-year-old retired Air Force veteran, saw one of our Gospel TV spots and called our prayer line. She shared her concern over the troubles in our nation. When our team member asked if she had a relationship with Jesus Christ, Linda said that she was not sure and did not know if she would go to Heaven when she dies. The representative then carefully explained the Good News to her, sharing what Christ had done for her. Linda said she wanted the assurance of eternal life, and she prayed to personally accept Jesus Christ as her Savior and Lord.
We are continuing to air these evangelistic messages in November, telling people how they can find the peace they seek and the forgiveness of their sins. Please pray with me for God to touch many lives through these spots.
We have been working and planning toward having in-person evangelistic events in 2021, depending on COVID-19 restrictions. My son Will is preparing for the Tiftarea Celebration in Tifton, Georgia, February 5–7. This will be our first in-person large evangelistic event since the pandemic shut everything down. Later next year, I will preach a one-day Festival in Milan, Italy. The Billy Graham Evangelistic Association (BGEA) has been engaged in evangelistic ministry in Italy before and during the pandemic, and we've been invited by hundreds of churches to come back and preach the Good News.
We're excited about these opportunities, but we are also aware of the lingering reality of COVID-19. Let's continue to pray that the pandemic would subside. Whether in person or online through virtual events, we want to share the life-changing Gospel with as many people as we can.
Recently, we broke ground in Charlotte, North Carolina, for the new Billy Graham Archive and Research Center, which will be located outside of the Billy Graham Library entrance. The Center will be a place where pastors, students, and researchers can come and learn about evangelism from seven decades of sermon notes, photos, audio and video recordings, personal journals and correspondence with people from all walks of life, including presidents, world leaders and celebrities.
My father would not want future generations to study Billy Graham—he would want them to study the Lord Jesus Christ. That's why, just like the Billy Graham Library, the new archive center is not ultimately about Billy Graham; it's about the message he preached and equipping new generations to help fulfill the Great Commission.
>> Preserve truth for future generations through the Billy Graham Archive and Research Center.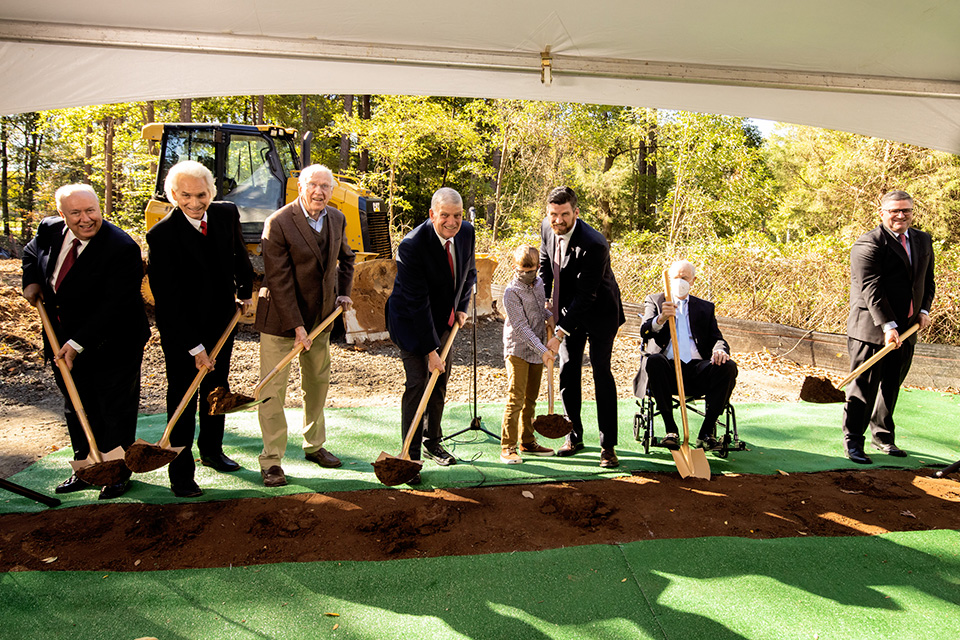 BGEA is planning for several law enforcement appreciation events in late 2020 and into 2021 in some of the American cities that have been hit hardest by rioting and unrest—so that we can minister to men and women who serve on the front lines, protecting our towns, neighborhoods and cities. We want to thank law enforcement personnel and their spouses and encourage them through Biblical teaching, inspiring worship, and testimonies from other officers.
The need to boost their morale is great, as they put their lives in harm's way every day. You can minister to the men and women in blue by praying for them and supporting these appreciation events.
As Christmas approaches, let's remember that God sent His only Son into a world troubled by political chaos, broken lives and wounded hearts. He came on a rescue mission to provide redemption for His people. He was born in a lowly stable in Bethlehem and years later, He died on a Roman cross. The Bible says, "God shows his love for us in that while we were still sinners, Christ died for us" (Romans 5:8, ESV). And thank the Lord that He rose from the dead and now sits at the Father's right hand. He will forever be worshiped as the King of kings and Lord of lords. No matter what is going on in our nation or the world, our responsibility to share the truth and hope of Jesus Christ has not changed.
Thank you for your partnership with BGEA. You are touching lives all over the globe every day with the hope, truth and comfort found only in the Lord Jesus Christ.
*Name changed for privacy
May God richly bless you,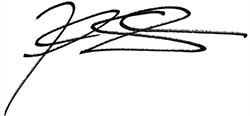 Franklin Graham
President