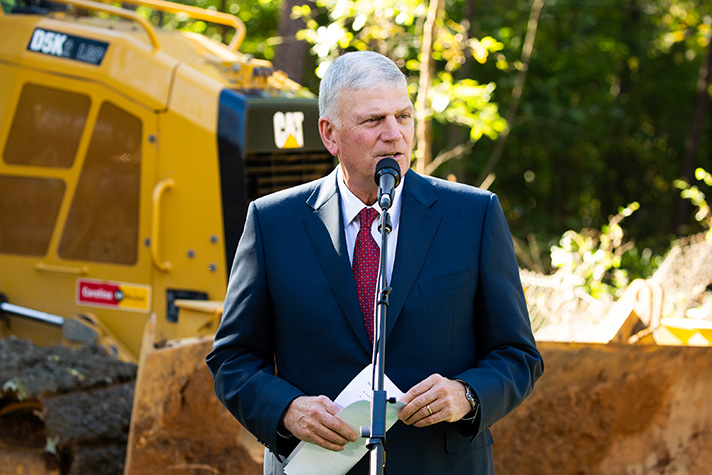 This story was updated in November 2021, as the Billy Graham Archive and Research Center nears completion.
Don Wilton has a few photos of him and Billy Graham sprinkled across his study. As Mr. Graham's longtime pastor, Wilton said he misses Mr. Graham every day.
Yet, Mr. Graham's legacy lives on in millions of lives around the world, and in just over a year, his impact for the Gospel will become even more tangible through a new Billy Graham Archive and Research Center.
The center, in Charlotte, North Carolina, is nearing completion. This is Billy Graham's hometown and the new building is about half a mile from the Billy Graham Library. It will house seven decades of sermon notes, photos, audio and video recordings, personal journals and correspondence with presidents, royalty, and celebrities, along with everyday men and women.
"They will be available for researchers and students who are coming to study … the history of evangelism," Franklin Graham said.
David Bruce, who served as Mr. Graham's executive assistant for many years, will be executive vice president of the Billy Graham Archive and Research Center, as well as the Billy Graham Library.
Dusty records in general don't serve much good just sitting around, he said, especially when they could be used "to inspire others for leadership, to do the work of evangelism." He sees the new center as motivating others in ministry as they seek to effectively share the Good News in their communities.
"It's a transfer of the God call on one man's life so that someone can see reflected in that call the strength and energy that God provided, the vision, the specific direction for one's life," Bruce said.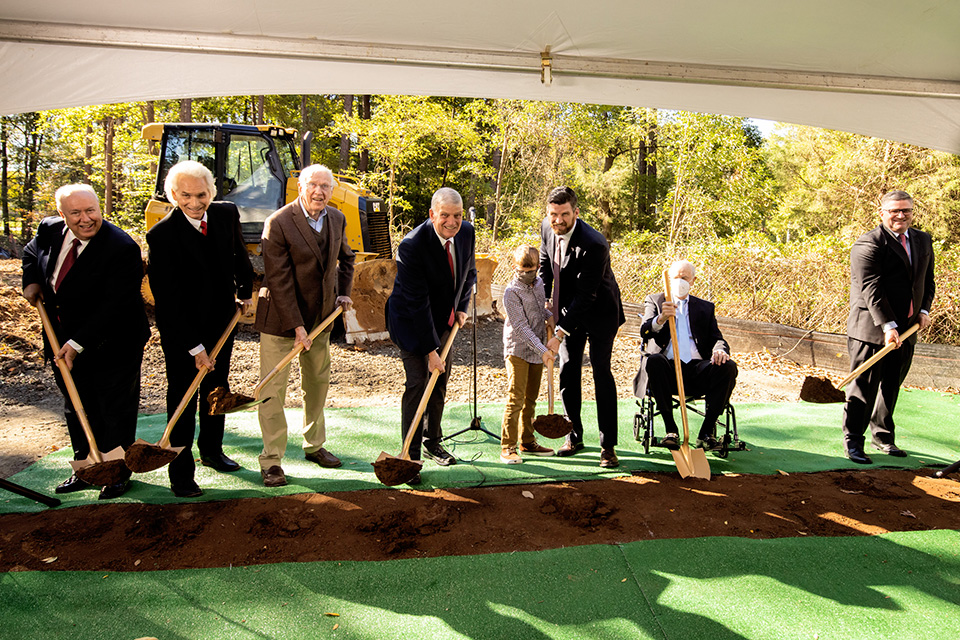 While Billy Graham's name will be on the building, a crowd gathered for the groundbreaking in early October heard another name repeated over and over: Jesus Christ.
"My father would not want future generations to study Billy Graham. He would want them to study the Lord Jesus Christ," Franklin Graham said.
>>Preserve truth for future generations through the Billy Graham Archive and Research Center
Wilton, pastor of First Baptist Spartanburg in South Carolina, spoke about Mr. Graham's laser focus on Christ throughout his 70-plus years of ministry and how he took an "unapologetic stand upon the Word of God."
"He was a man of uncommon humility … who showed the world what it means to be a true servant of the Lord Jesus Christ," Wilton said.
He sees the Archive and Research Center becoming "a place where men and women can come from all over the world and feast upon the reality of what it means to be immersed as a true disciple of the Lord Jesus Christ."
Franklin Graham said there will be a screening process for those who want to visit the Archive and Research Center as the ministry works to take care of delicate, historical items.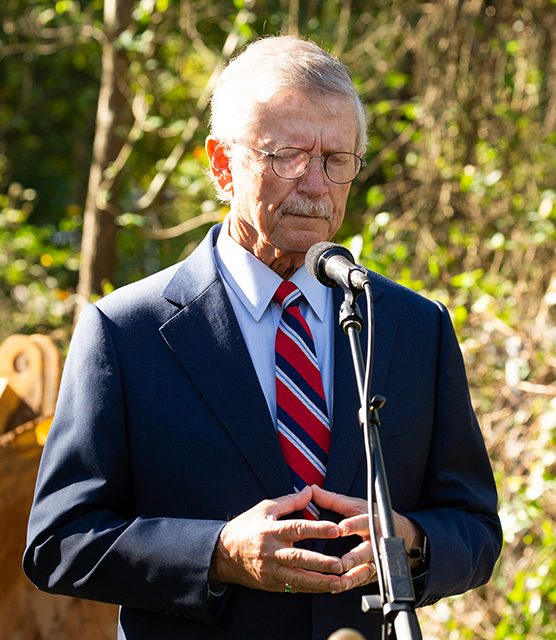 The archives that will be housed in the new center were previously at Wheaton College before the Billy Graham Library was built in 2007. Now, the Library and Archive and Research Center can work in tandem—the Library showing visitors how God can use a life surrendered to God, and the archive center allowing people to get their hands on actual artifacts from Mr. Graham's life.
More than 176,000 people visited the Library last year.
Two tractor trailer loads of archives have already been transported from Wheaton, Illinois, to Charlotte, with more to come from other locations.
Before the groundbreaking ceremony ended, Wilton stood among trees yet to be cleared, with the sound of passing cars in the background. He prayed over this new endeavor and all who will visit the center once it opens.
"They're going to find the heartbeat of the essential, deep conviction that drove Mr. Graham in everything that he did during his lifetime," he said. "Every message he preached, every book he wrote, every meeting he attended, every speech he gave, every friend he made, every president he advised heard the same message. And the same message found its core in the person and work of the Lord Jesus Christ."