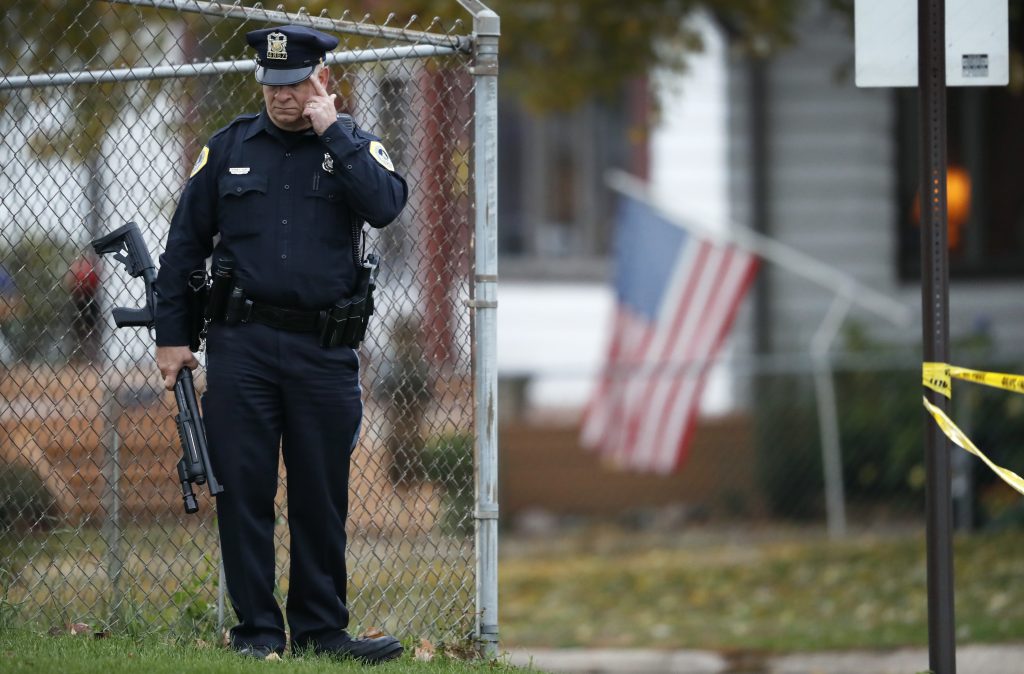 The Billy Graham Rapid Response Team has deployed crisis-trained chaplains to the Des Moines, Iowa, area after two police officers were killed in the line of duty Wednesday morning.
Officer Justin Martin of the Urbandale Police Department and Sgt. Anthony Beminio of the Des Moines Police Department were sitting in their respective police cars miles apart when they both were killed in apparent surprise attacks. The suspect has been caught, but the incident has sent a shiver through the community.
Two chaplains arrived Wednesday, and a total of four chaplains will be in the area by Thursday to offer emotional and spiritual care to the families as well as local law enforcement and the community as a whole. Additional chaplains are on standby to travel to Iowa if needed.
John Galvin, assistant director of the Rapid Response Team, noted this incident impacts everyone.
"When someone sees an unprovoked, senseless attack on law enforcement, it really does affect all of us," Galvin said. "We'd like to think we live in a society where things like that don't happen, but they do. So I think it kind of shakes everyone up when they see something like this happen in their community."
Of its 26 deployments so far this year, the Rapid Response Team has responded to four shootings, two of which involved police fatalities. Chaplains deployed in July after a lone gunman killed five officers and wounded many more during a protest in Dallas, Texas. Later that month, chaplains were ministering in Baton Rouge, Louisiana, after a man gunned down three law enforcement officials and wounded three more.
The tragedies can bring a global sense of uncertainty, and the chaplains hope to share the peace of Jesus Christ as they minister in Iowa.
Galvin said, "[Our goal is] to support people in the community, and remind them even when there are things that don't make sense, like this type of ambush attack, that God does still love them; that God still is in control."
Please keep this community, particularly the family members and fellow law enforcement officials, in your prayers.