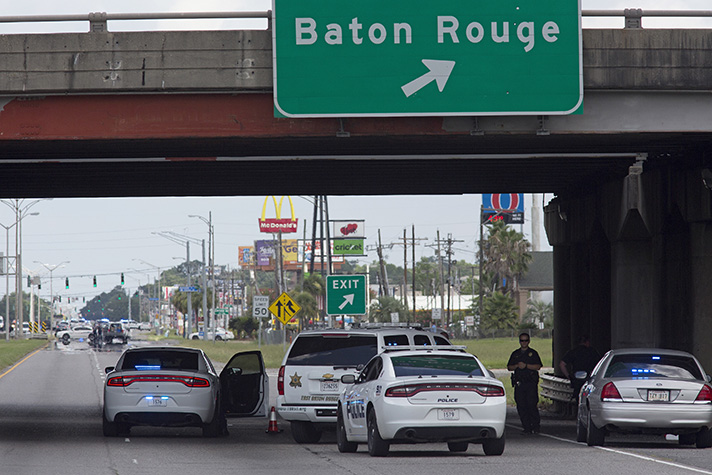 Three police officers were killed and three others injured in Baton Rouge, Louisiana, Sunday morning after a shooter opened fire near a shopping center by police headquarters, reports say. The officers were responding to a call.
According to authorities, a suspect was killed at the scene.
The shooting comes less than two weeks after Alton Sterling was shot and killed by two police officers in Baton Rouge.
"In response to the officers shot in Baton Rouge, we have chaplains at the hospital supporting the police department," said Jack Munday, international director of the Billy Graham Rapid Response Team, Sunday morning.
The Rapid Response Team (RRT) was already in Baton Rouge providing emotional and spiritual care in a time of civil unrest.
"The fabric our nation is being pulled apart by this senseless violence," Franklin Graham said on Facebook Sunday afternoon. "Many officials and the governor of Louisiana also asked for the country's prayers. … Let's assure them that we are praying for them and standing with them."
RRT also sent an international group of chaplains on the ground in Nice, France, over the weekend after more than 80 people died during an attack there Thursday.
Please pray with us for all those impacted by this tragedy, and for God to bring justice, comfort and healing during a string of unrest in America and abroad.
RRT, a worldwide network made up of more than 2,000 crisis-trained chaplains ready to respond to natural disasters, terrorist attacks and civil unrest, aims to bring emotional and spiritual care to some of the most tragic situations. The organization currently has chaplains ministering in Dallas, Texas (police shooting); Baton Rouge, Louisiana (an earlier police shooting and civil unrest); Kanawha and Greenbrier counties, West Virginia (deadly flooding); Brazoria County, Texas (flooding) and Fort McMurray, Alberta, Canada (wildfires).