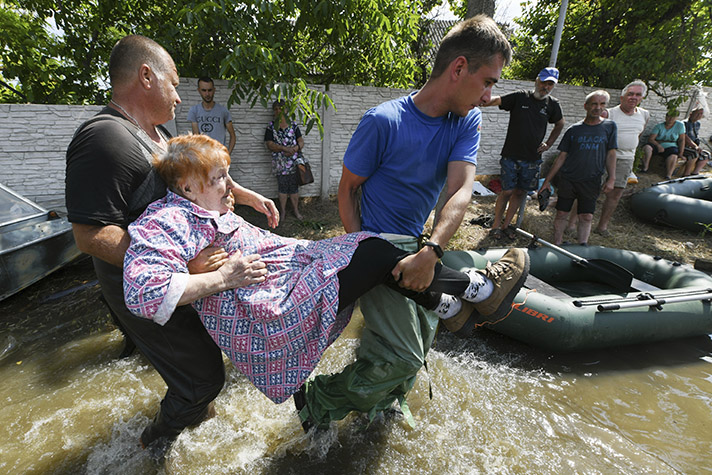 Billy Graham Rapid Response Team (BG-RRT) chaplains are ministering in Kherson, Ukraine, in response to one of the biggest European industrial and ecological disasters in decades.
After the June 6 Nova Kakhovka dam collapse in southern Ukraine, water from the Dnieper River overflowed its banks and caused major flooding in the region. Tragically, at least nine people died, and tens of thousands were left without power or clean water.
The BG-RRT recently hosted a conference in Ukraine to train local chaplains, pastors, and leaders on sharing the hope of the Gospel in traumatic situations and grief. Eight Ukrainian chaplains will get a chance to do just that as they meet their emotional and spiritual needs in the flooded region.
"Our team has been there since the start of the war, caring for families impacted by the conflict," said Josh Holland, international director of the BG-RRT.
"We will continue to serve the people of Ukraine as God leads us. We are sending our Ukrainian chaplains to Kherson to comfort and extend hope during this time of crisis. We know the only one who can truly provide hope in a situation like this is Jesus."
The BG-RRT is serving alongside Samaritan's Purse, who has been working to rescue survivors and provide food and clean water. The chaplains have been resourced with Bibles in the Ukrainian language for distribution as they see fit.
Please pray for those affected by this catastrophe, and for chaplains and volunteers who are serving them in Jesus' Name.
>>Billy Graham Rapid Response Team Reminds Weary Ukrainian Chaplains: 'You Are Not Alone'