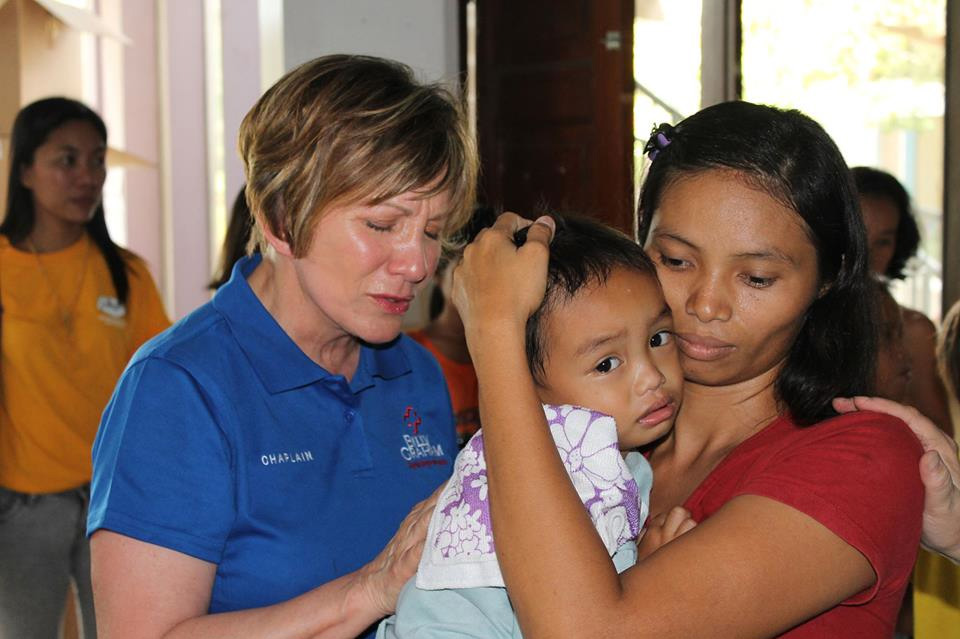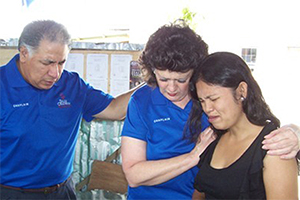 It's been just under a year since Typhoon Haiyan, known as Yolanda in the Philippines, ravaged the island nation, leaving 6,200 bodies and a long list of sick, injured and missing in its wake.
These past 11 months, while the news cycle has turned from Ukraine to the winter Olympics to terrorism in the Middle East, millions of Filipinos have simply been putting one foot in front of the other, one day at a time, in their still-devastated country.
In June, Billy Graham Rapid Response Team chaplains Carolin and Desi Perez left the comforts of their house in Oklahoma to begin a five-month deployment to the Philippines. At that time, seven months had passed since the Nov. 8 typhoon made landfall, with sustained winds of 195 mph. (By comparison, Hurricane Katrina's sustained wind speed topped out at 125 mph when it slammed into Louisiana.)
"When you land at the airport, driving along the coastal area, there's devastation all around you," Carolin said. "Boats up on the roads. Ships, huge ships, that haven't been moved yet. People living in aluminum framed shacks. It just looks like a bomb went off."
Support the Rapid Response Team
Your financial support helps train, equip, and send chaplains to disaster hit areas in the U.S. and around the world.
Give Now
Even now, four months into their deployment, Carolin and Desi still see upheaval. Many people don't have running water. Food and adequate shelter are also lacking.
"There are still a lot of people with no roof on their house," Carolin said. "A lot of houses have temporary tarps that Samaritan's Purse provided."
"You'll see little girls and boys bathing in a mud puddle," Desi added "And in the States, sometimes we're complaining that our shower is too small. I don't have this, I don't have that."
At the invitation of local churches, the two crisis-trained chaplains have been traveling to cities and villages, helping overwhelmed pastors however they can. Earlier this week, Carolin and Desi held their fourth Grief in Crisis training in the city of Ormoc, Leyte Province, which was flattened during the typhoon. They worked with 42 pastors hoping to learn about how to best serve the hurting people of their community.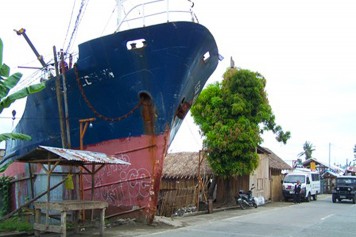 "Our goal has been to come alongside the pastors and provide them with encouragement and to be able to tell them that they're not alone," Carolin said. "It's been amazing to see how much it's meant to them, just to know that someone cares."
The Billy Graham Rapid Response Team—which has deployed to more than 220 disasters since 2002—arrived in the Philippines in May. Chaplains Barb and Leo Grabowski from Charlotte, North Carolina spent two months sharing the hope of Christ with pastors and other residents before Carolin and Desi took over. Altogether, the chaplains have prayed with 1,275 people in the country.
They've rejoiced over miracles—like the way God protected a group of six people, including a pregnant woman, who survived the flooding by clinging to a floating wooden door.
And they've cried over devastating sorrow—weeping with a young pastor who lost his wife and both of his young daughters to the powerful storm. Even after an unimaginable loss, he's still praising God.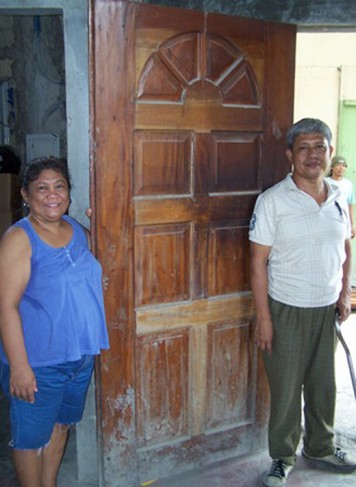 "Our brothers and sisters here in the Philippines are people of great faith," Carolin said. "They really depend upon God as their resource for everything, and they pray believing that God hears their prayers and is going to answer their prayers."
Desi and Carolin know God answered in the affirmative when a Filipino pastor repeatedly prayed for her nephew to accept Jesus as his Savior. After losing his wife and son in a motorcycle accident and then living through the typhoon, he was going down the wrong path—using drugs and getting in with the wrong crowd, despite having a young daughter.
At the request of the man's aunt and other relatives, the chaplains paid him a visit.
"Desi and I shared the Gospel with him," Carolin said. "And he accepted Christ on the spot."
Despite having two pastors in the family, his relatives laughed and praised God for sending a couple from the other side of the world to lead him to the Lord.
"He's now serving in the church, returning to school and he's working to turn his life around," Carolin said.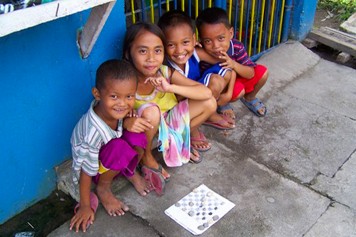 And that's just one of many answered prayers—a snapshot of God's goodness in the midst of crisis.
As they prepare to return to Oklahoma next month, Carolin and Desi hope believers in the U.S. and around the world will not forget to support the Filipino people. They're excited about the Will Graham Celebration scheduled to take place in Tacloban next March, and they're praying for God to continue to move powerfully across the Philippines.
"It's so important that we keep praying for our brothers and sisters here," Carolin said. "People are seeking answers, seeking a hope. As a result of the magnitude of Yolanda, we believe that a revival is happening here.
"This is the time for the Philippines."