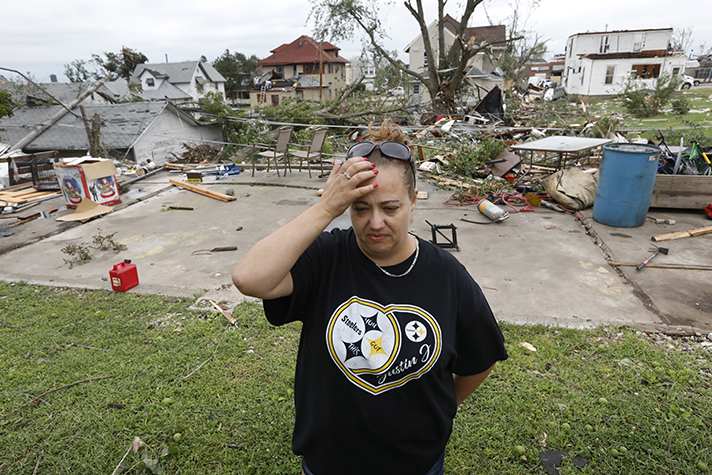 On Thursday, multiple tornadoes ripped through Iowa, injuring at least 17 people. While weather forecasts only called for a possibility of strong thunderstorms, the towns of Marshalltown, Pella and Bondurant were caught off guard as twisters developed, flattening buildings and destroying cars.
The Billy Graham Rapid Response Team (RRT) has deployed nine chaplains to Marshalltown to provide emotional and spiritual care alongside Samaritan's Purse.
In the aftermath of the disaster, Iowa Gov. Kim Reynolds tweeted, "Devastated to see the destruction from today's severe storms and tornadoes. Praying for all Iowans impacted and for the emergency management crews responding tonight."
Ready to assist those hurting, assistant director of RRT Josh Holland said, "We join with Gov. Kim Reynolds in praying for all those affected by the devastation and destruction due to the tornadoes in Iowa. We will have crisis-trained chaplains available to serve the community in any and every way we can."
>> See photos from this deployment.
Just a few weeks ago, the RRT deployed to help those affected by twisters near New Haven, Connecticut. The RRT has also responded to other natural disasters in 2018, including flooding in Hidalgo, Texas, and helping those affected by flooding, landslides and volcanic eruptions in Hawaii.
Please continue to be in prayer for those suffering in Iowa, and for the chaplains as they share hope while surrounded by destruction.
In the midst of trials, God is there. Do you know Him?