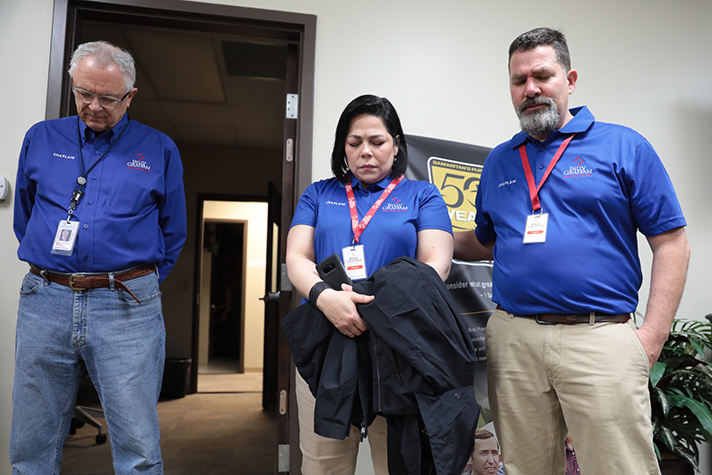 With staggering numbers of coronavirus cases, the Billy Graham Rapid Response Team (RRT) has deployed its crisis-trained chaplains worldwide to minister during this pandemic.
The team's nationwide network of 1,800-plus chaplains has been asked to wear their signature blue shirts in public places. They're available to offer care for their neighbors, while staying in compliance with recommended health guidelines.
"All chaplains have been encouraged to serve the emotional and spiritual needs in their own communities, recognizing that people are struggling with anxiety and fear, depression and discouragement, with no defined end in sight," said Jack Munday, international director of the RRT.
When asked what was the hope of such a deployment, Munday solemnly answered with one word: "Revival."
"That's the prayer, that we as a people, as a nation, will humble ourselves and ask for forgiveness, and God would move in our country and other countries to bring revival around the world," Munday said.
Created in the aftermath of 9/11, the Rapid Response Team has deployed to dozens of manmade and natural disasters across the globe, but never one as all-encompassing as COVID-19. In 2020 alone, they've responded to crises such as tornadoes, shootings, floods and earthquakes.
>> Check out these resources for facing difficult times.
"Living in these days of uncertainty, we recognize that the coronavirus global crisis is something we never prepared for," Munday said. "Yet we recognize that God knew this day was coming and has helped prepare the Billy Graham Rapid Response Team to share God's hope and comfort in such a time as this."
Chaplains have already reported ministry opportunities that came about while wearing their Billy Graham chaplain shirts around their communities, such as in grocery stores, restaurants and parking lots. They've been able to listen to people share their fears, pray with those wanting encouragement and share the hope of Christ.
With most church doors shut around the United States due to health concerns, one chaplain said, "This is helping spur Christians on in the faith and helping them understand we are the Church."
In addition, these chaplains have been invited to receive additional training as counselors for the Billy Graham Evangelistic Association's Prayer Line.
"God's Word has warned us there would be days of trouble," Munday said. "That's the reason He offers us hope in Him and not in our circumstances. For those that have a relationship with Jesus Christ, they, too, would be the ones that affirm the peace and comfort only He can provide when the world seems to be unraveling at every seam."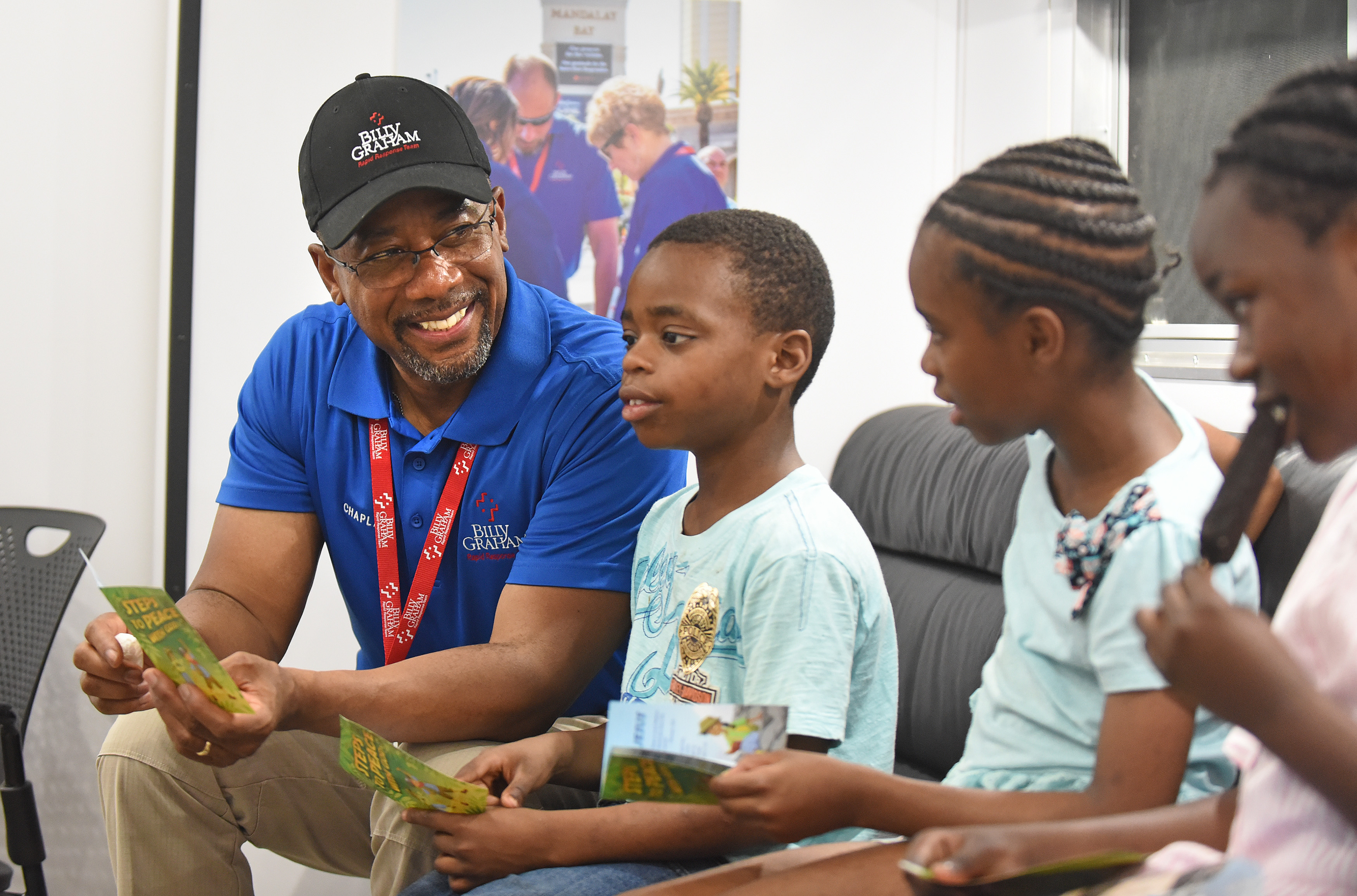 Italy Deployment
Billy Graham chaplains are also serving at Samaritan Purse's 68-bed Emergency Field Hospital in Cremona, Italy—around 50 miles from Milan—as a result of COVID-19. The coronavirus has hit the small country exceptionally hard, with the highest death toll in the world. Italy has the largest elderly population in Europe, making it increasingly susceptible to this disease.
"In response to Samaritan's Purse airlift response to Italy, the Billy Graham Rapid Response Team will provide chaplains' support to offer emotional and spiritual care to patients and hospital staff," Munday said before the chaplains headed to the nation. "In appreciation of the long hours and the stress of hospital staff and support teams, the chaplains will also be available to provide that encouragement and support that will be so needed."
These chaplains are on the front lines for 30 days before going into 14-day isolation upon return to the United States, and additional chaplains are on standby for future hospital rotations.
In response to the risks that come with ministry Munday said, "We all need to guard our hearts and minds from the terms and reports that we hear in the news, and be reminded that we serve a living God that is in control and desires to draw all of us closer to Him in this time of need."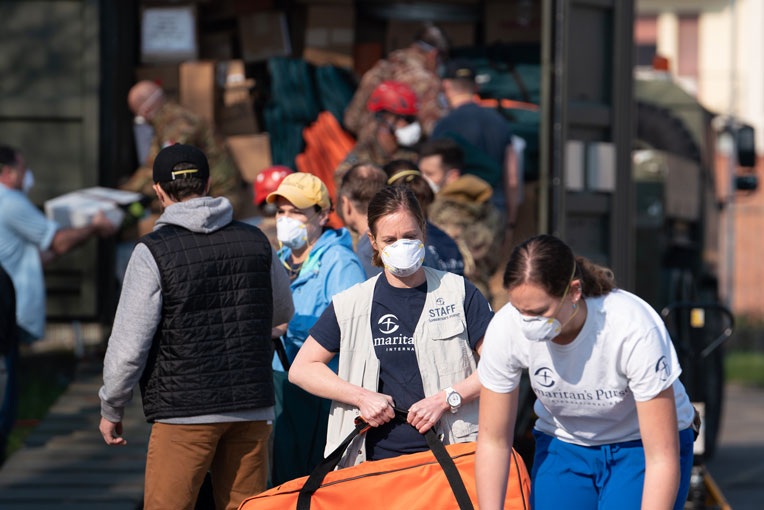 Please pray for all those facing COVID-19, along with medical staff and chaplains. 
Who do you turn to in troubled times? Trust God today.