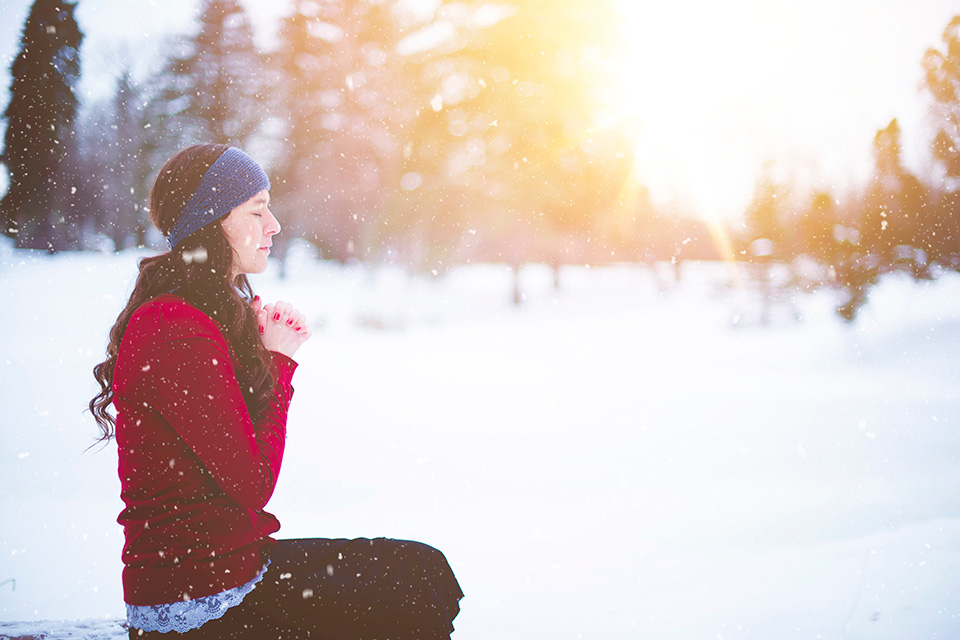 "He established a testimony in Jacob and appointed a law in Israel, which he commanded our fathers to teach to their children, that the next generation might know them, the children yet unborn, and arise and tell them to their children, so that they should set their hope in God and not forget the works of God."
—Psalm 78:5-7
These verses motivate Janice MacLeod to consider the legacy she's leaving for the next generation. Is she sharing her faith? Is she passing along the stories of God's faithfulness with her nieces, nephews and extended family? Is she doing her part to ensure that the next generation won't forget Him?
Janice's parents put her on the right track 57 years ago in Orrville, Ohio. Her father, a farmer and auctioneer, was an evangelist in his own right. He never hesitated to share God's love with others and always dedicated Sunday to the Lord and his family.
It was a special time for Janice and her five siblings. Faith in Jesus Christ was the backbone of her family, but Janice recently shared that she was particularly struck last February while watching Billy Graham's funeral just how intertwined the Graham family's spiritual heritage is with her own.
Several aspects of the ministry played an encouraging role in Janice's life. She remembers how growing up, her family would tune in every Sunday to hear Mr. Graham during his Hour of Decision radio broadcast. Years later, in 1972, her father loaded up the family in the pouring rain to drive an hour north and attend the Billy Graham Crusade in Cleveland. Watching all those people stream forth to make decisions for Jesus Christ really impacted Janice and was one element that helped prep her heart to make her own decision years later. The well-known hymn "Just As I Am" can make her weep to this day, Janice said.
During Janice's teen years, Ruth Bell Graham's poetry really moved her heart and encouraged her to write her own. The creative way of sharing God's truth in the midst of everyday life appealed to young Janice.
"I really appreciated the words and how beautiful they were and how simple; just the way she almost played with words," Janice said. "It really was beautiful."
After college, Janice wrestled with her own faith by attending Bible Study Fellowship International and also reading Decision magazine that her parents gifted her. Mrs. Graham's poems were a welcome sight, as were the devotionals from Anne Graham Lotz and messages from Mr. Graham. Janice said the in-depth Bible teaching profoundly shaped her life.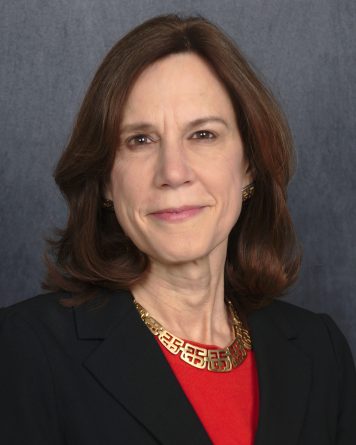 "So many different aspects of the [Billy Graham Evangelistic Association] ministry were woven throughout my life and have helped me become very certain of what I believe and know with clarity what I believe," Janice said. "It's just wonderful to see an organization like that truly standing for the truth in a world where it's just trampled upon at this point."
That commitment to truth in an age of erosion is what prompted Janice and her husband to attend Franklin Graham's 2016 Decision America Tour stop in Annapolis, Maryland. This wasn't their first Franklin Graham event. Thirteen years prior, Janice and her husband attended Franklin's Festival in Roanoke, Virginia. It was there that her husband accepted Jesus Christ as his Lord and Savior.
The Decision America Tour stop was especially important to Janice, who said she drew so much encouragement from rallying with other believers where she lives now.
"There are so many people that live real close to me, that love this country, that love God and are willing to come and pray for themselves and their own personal repentance and their nation, their community, their churches," Janice said. "I just thought it was an incredible event. It really encouraged me."
Janice works full-time today for a digital health company. She's passionate about her job and believes it's her life's calling. But so is sharing God's faithfulness with the next generation. She currently teaches youth Sunday School at her church and has been involved in Bible Study Fellowship throughout the years. Janice stresses it's not just about passing along the Scriptures; it's really about sharing what God has done, too.
She communicates as often as she can with her family members sprinkled across the nation and prays for them when she can't. Her goal begins anew each morning, and she remains focused in prayer by remembering Romans 12:1-2, a verse her mother cherishes and even wrote "daily" next to in her own Bible. Every day is an opportunity to lift up, to reach, to impact the next generation for God's kingdom.
"I just think, 'What do they know, and what have I not told them? And what do I need to be sharing that helps them understand all that God has done?'" Janice said. "So I think it's critical. Who knows what we're not passing on?"