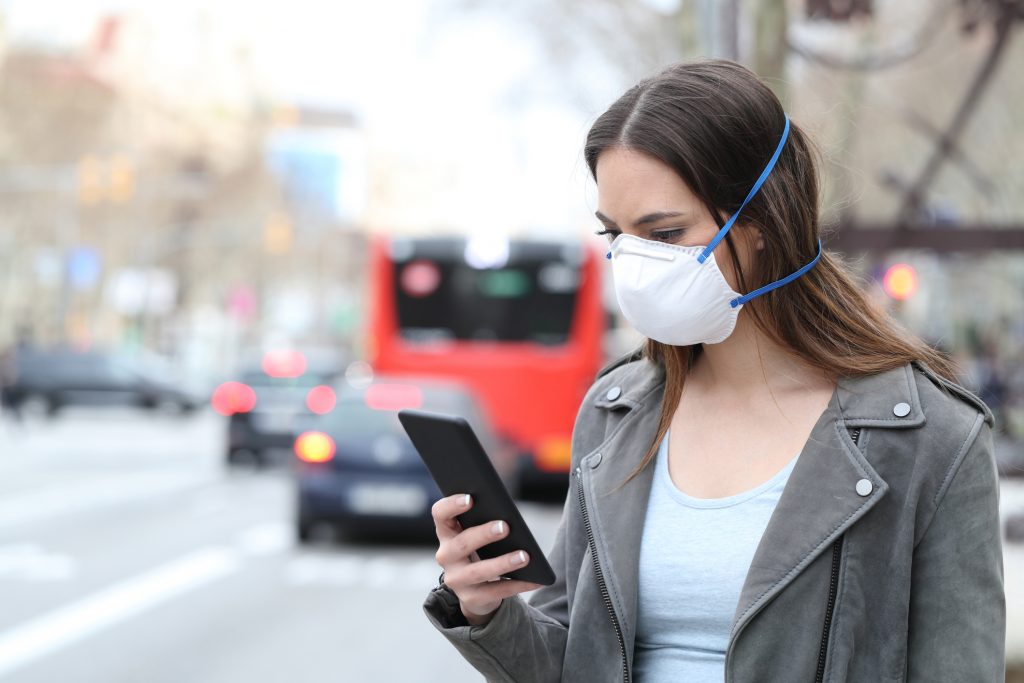 Since 2011, the Billy Graham Evangelistic Association's (BGEA's) internet evangelism ministry has been reaching people right where they are. The COVID-19 pandemic has caused the Search for Jesus ministry to be busier than ever, as people turn to the internet for questions about fear, anxiety and spiritual topics.
Read these three short stories about one man and two women from different parts of the globe who turned to Search for Jesus and found what they were looking for.
One Man, 16 Chat Coaches & a Life-Changing Decision
Ronald* was fed up. Between the onset of the COVID-19 pandemic, living with a drug-addicted father and working seven days a week, he was at his breaking point.
On March 5, Ronald found PeaceWithGod.net and began an online chat with a trained volunteer chat coach. Ronald shared that he was in his mid-20s and living with his father in Michigan. He was frustrated with his dad, anxious about the pandemic and unsure of where to turn.
When the chat coach asked about Ronald's relationship with God and whether he was sure about his future life with Jesus in heaven, Ronald said he didn't know. That first conversation was brief, but the next day, Ronald was back.
"I don't have a relationship with God, I don't know if I want one," he typed. "I'm very hesitant." Ronald admitted that he had once explored the dark world of satanic worship, which had led him to cut himself. His chat coach, Patrick, listened and shared his own story—a story of redemption through Jesus Christ.
"Jesus turns lives around," Patrick typed. "He did it for me and He can do it for you."
That was the start of an ongoing conversation between Ronald and the Search for Jesus team. For the next two months, Ronald had 24 spiritual conversations with 16 different chat coaches. Each coach shared God's love with Ronald, gently pointing him to the Bible and to Jesus Christ. About a week into the conversations, Ronald accepted Christ as his Savior.
By mid-April, Ronald shared that he was growing closer to God and writing down his prayers. In early May, he typed, "I don't stress like I used to, I don't worry like I used to and I'm starting to pray and talk to God a lot more. I'm starting to have more faith in him."
She Clicked 'I Am Afraid'
Recently, a Muslim woman in the Middle East noticed a Facebook ad about COVID-19 from BGEA's online Arabic ministry, SalamMaaAllah.net (translated: Peace with God). The message resonated with her, and she clicked on a button that said "I am afraid."
Sara* was connected with a trained Arabic-speaking volunteer, and they began to talk about faith. The volunteer, a Christian from a Muslim background, patiently explained the Good News of Jesus Christ—that God loves us so much, He sent His only Son to die in our place. These were challenging truths for Sara. The Holy Spirit was at work as she struggled with these new ideas.
In the end, Jesus won her heart. Sara made the decision to accept Christ as her Savior, and she enrolled in BGEA's free online follow-up course. Two days later, Sara told a volunteer that she had a dream about a verse in the Quran that says God does not have a son. The dream had scared her. But in God's perfect plan, the volunteer had experienced similar struggles after becoming a Christian and was able to share about spiritual warfare and God's faithfulness.
Sara is continuing to follow the ministry's Facebook page, commenting on new posts as she grows in her faith.
'Are These Our Final Days?'
A woman in the U.K. with questions about the pandemic was connected with a Search for Jesus chat coach in the U.S.
"Just wanted to speak to you regarding these strange times and if this type of situation has been written in the Scriptures," Asha* typed. "How would God want us to deal with this? … Are these our final days? I've started reading the Bible but can't see anything yet."
Becky, a trained volunteer chat coach, told Asha that no one knows whether these are the end times. But, she said, plagues are mentioned in parts of the Bible including the book of Revelation, and some Christians think COVID-19 is part of the "birth pangs" or initial warnings that will come before the end.
"I don't want to be doing all [this] stuff unrelated to God," Asha said. "I want to involve Him in this time to understand."
Becky shared a few suggestions with Asha, including finding a local church community to join online, which Asha hadn't considered before.
Becky also shared BGEA's coronavirus resources and some Bible verses to encourage Asha. She challenged her to read Psalm 91 each day to combat fear and anxiety. Then Becky typed out a prayer for Asha and her family. Asha thanked Becky for taking the time to help point her in the right direction.
*Names changed for privacy.
Do you have spiritual questions? You can chat with an online coach 24/7 at PeaceWithGod.net.