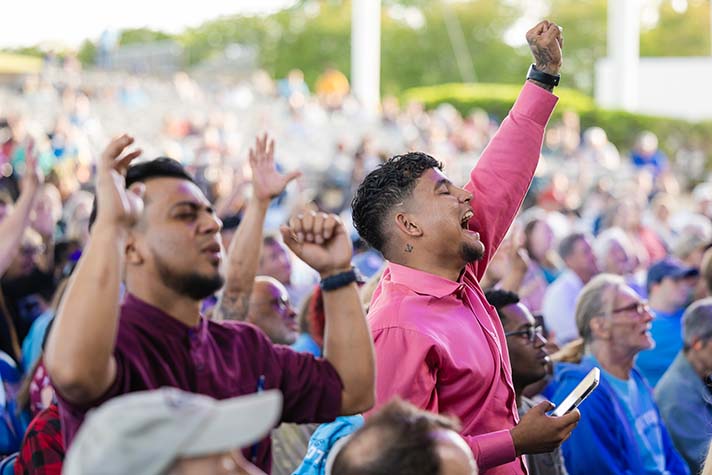 Against a backdrop of mighty warships that survived combat, an even greater battle was won in Heaven on Saturday night.
Many people from Virginia's Hampton Roads region put their faith and trust in Jesus Christ during the fifth stop of the God Loves You Tidewater Tour with Franklin Graham.
>>See photos from the Tidewater Tour.
"God is offering salvation, but you have to be willing to accept it, to believe in it," said Franklin Graham.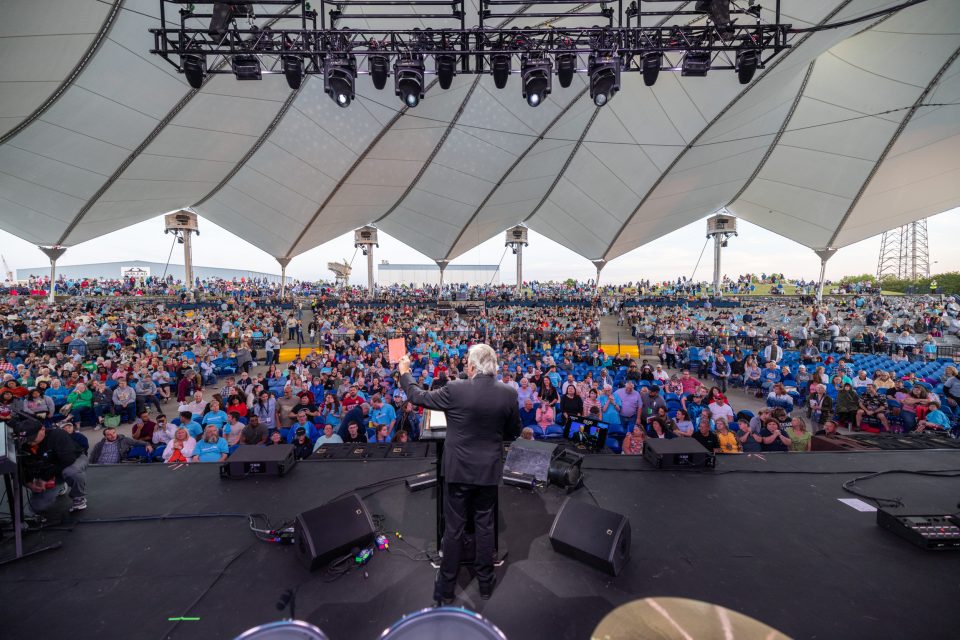 Steve* listened closely to the message. He had agreed to volunteer as an usher because his wife asked him to. But now the Holy Spirit was softening his heart.
"The Lord Jesus Christ wants to come into your heart," said Franklin Graham. "You may never have another chance after tonight."
When the evangelist led the crowd in a prayer of repentance and faith, Steve prayed to surrender his heart to Jesus Christ.
Paul, a volunteer prayer counselor, was holding a bag with Living in Christ booklets inside as Steve walked up to him. The booklets explain how to practically follow Jesus Christ each day.
"Can I have one of those?" Steve asked. "I just accepted Christ."
Thrilled, Paul gave Steve one of the booklets and talked to him about his decision. Paul then prayed for Steve and his family.
"It's great to help usher someone into [God's] kingdom," said Paul, who plans to follow up with Steve and encourage him on his faith journey.
"It's not just about a decision," Paul said. "We get to see God glorified when [new believers] grow in relationship with Him."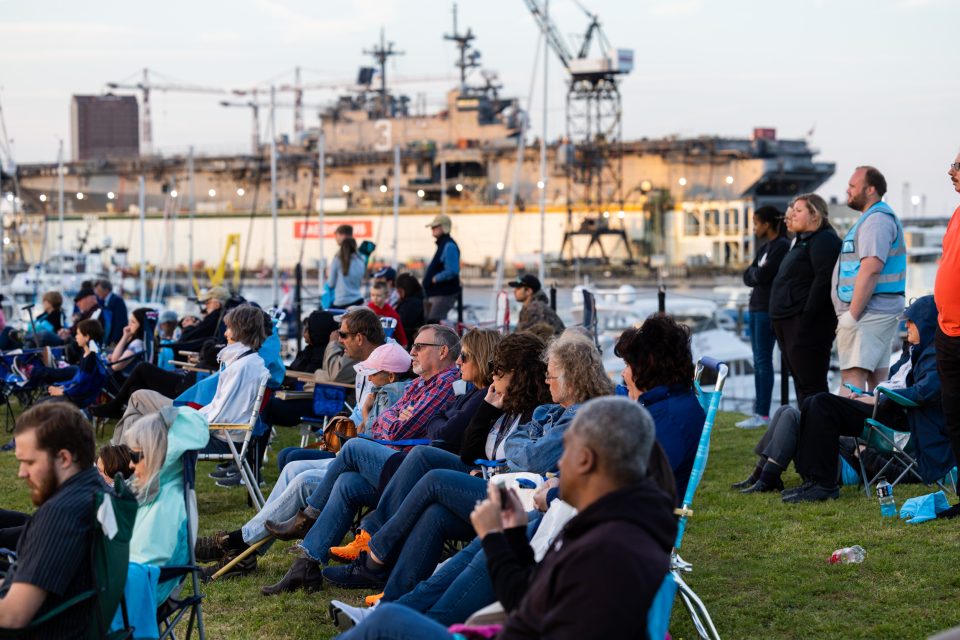 A Battle for Truth
At the Atlantic Union Bank Pavilion, more than 3,400 people sat under the massive white canopy and on the grassy area beyond, relaxing on blankets or in camp chairs.
People worshiped freely, many raising their hands in surrender to God as a light breeze blew through the open-air, waterfront venue.
Betty came prayerfully expecting the Holy Spirit to move.
"I hope there's people here that have no idea why they came," she said, "but that they'll hear truth and be saved by Christ tonight.
"It's a battle for truth, for Christ."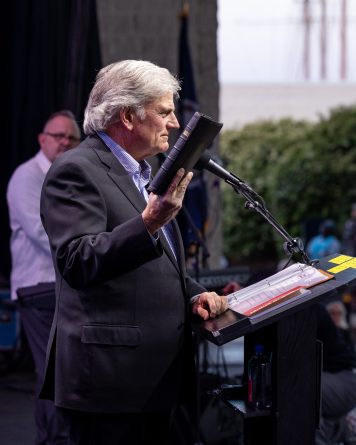 Robert Cade also came expecting great things to happen. With his 8-year-old daughter, Camryn, in tow, he said he knows God will use this moment in time.
"I believe children remember 10% of what they hear and 90% of what they see," he said. "I hope [Camryn] feels the Spirit moving and the pureness of the environment."
As Franklin Graham ended his message, he boldly asked people to make a decision to follow Christ.
"Jesus died in front of everybody," said Franklin Graham. "I want you to take a stand for Him tonight."
As Franklin Graham prayed with those who stood in response to the Gospel, 16-year-old Maddie stayed in her seat. A little nervous, she locked eyes with Noelle Barefoot, a volunteer prayer counselor nearby. That's what finally gave her the courage to stand.
"I accepted Jesus," she told Noelle.
With Maddie's mother in tears and her grandmother beaming, Noelle prayed that Maddie would know how much God loves her.
"I'm over the moon," said Noelle, who serves as a children's director at her church. "I'm ready to do this some more, some more, some more," she said, chuckling. "This gives me fuel to tell others about Christ."
*Name changed for privacy