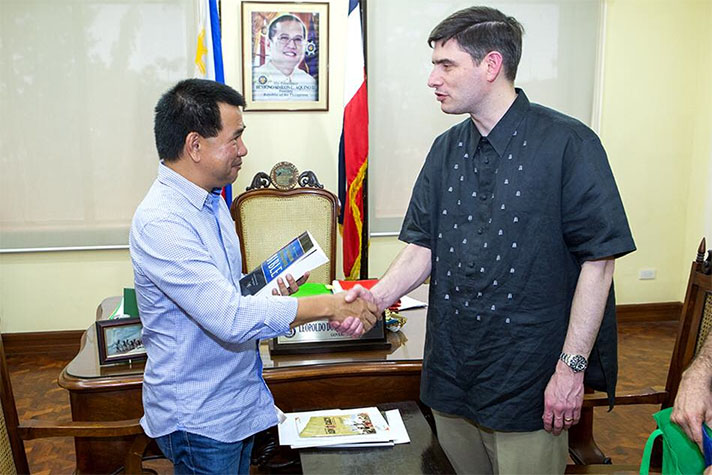 Will Graham had heard there was a great passion for the Gospel to be preached in the Philippines.
But it wasn't until his layover in Manila—on his way to the 2011 Bicol Celebration of Hope—that he fully grasped the concept.
A woman who was also traveling to Bicol recognized Billy Graham's grandson at the airport and expressed her sincere gratitude.
'Thank you, thank you, thank you for coming to Bicol," she told him. "Nobody comes to Bicol."
She was flying to her hometown to make sure her lost parents went to the Celebration to hear the clear Good News. Will Graham was impressed by her tenacity for Christ.
"You're coming all the way from Manila to come to make sure they come?" he asked.
The woman replied: "No, I'm coming from Los Angeles."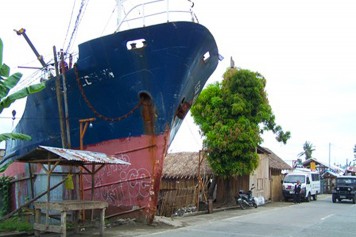 Nearly four years later, that exchange is fresh in Will Graham's mind as he prepares for back-to-back weekends of sharing the hope of Christ to a region torn apart by Typhoon Yolanda in November of 2013.
"They love their own people," Will Graham said. "And they have a burden for their own people."
And that might explain the large crowds over the years.
In 1977, Billy Graham preached to more than 412,000 people in Manila.
In 2006, Franklin Graham preached to more than 317,000 people in Manila.
In 2011, Will Graham preached to more than 97,000 people in the Bicol region.
"The (Bicol Celebration) was the largest event I've done," Will Graham said. "I have a lot of good memories there. They're some of the most giving people I've ever met in my life, and I'm grateful for their friendship."
Over the next two weeks, Will Graham will be preaching five times in two Celebrations—in Tacloban on March 21-22 and in Cebu on March 27-29.
It's been a busy stretch for the evangelist, who recently returned from a pair of two-day Celebrations in China, where he shared the Good News to thousands during a celebration corresponding to the Chinese New Year in late February.
"Very emotional," Will Graham described his trip to Huai'an, where his great-grandparents spent 25 years as missionaries. "It was very emotional thinking about the seeds my great-grandfather helped plant. And I got to harvest some of that this past weekend here in China. To God be the glory."
The next 10 days are sure to be emotional for Filipinos in the Tacloban and Cebu areas. Many are still struggling to rebuild after Typhoon Yolanda left more than 7,000 dead or missing and damaged or destroyed more than a million homes.
"The people may be more spiritually aware of life and death," Will Graham said. "There will be people who knew someone, maybe in their family who have died. They're going to be more aware of eternal things."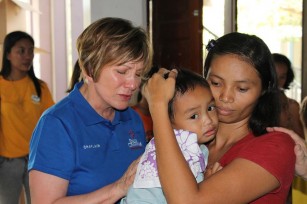 In the immediate aftermath of Yolanda, Samaritan's Purse arrived and helped with the rebuilding process. In 2014, Four chaplains from the Billy Graham Rapid Response Team spent six months ministering to more than 1,600 Filipinos, including pastors whose churches were still missing roofs. Yet they were still clinging to the hope and promises of the Almighty God.
"Pray for the people of this community," Will Graham said on his Facebook page, "and for me as I share the hope of Christ here this weekend."