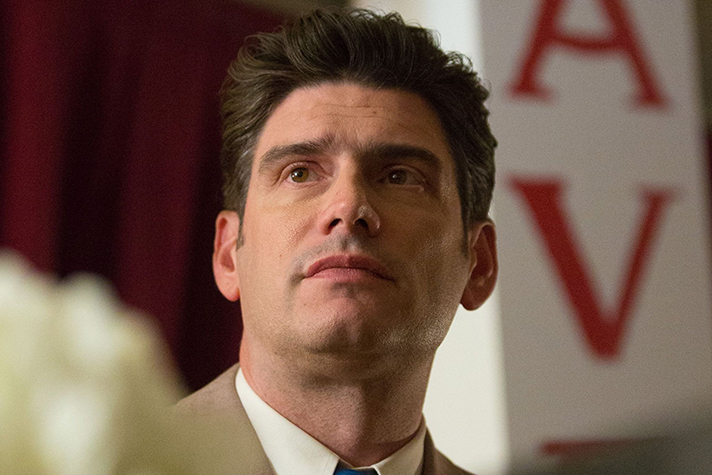 If you've ever read Laura Hillenbrand's best-seller Unbroken and saw the 2014 movie by the same name, you may have noticed something missing as the credits rolled.
Certainly not all book-to-movie adaptations go cover to cover, but Louis Zamperini's faith journey and dramatic conversion to follow Christ was conspicuously missing in the much-anticipated Angelina Jolie film that released on Christmas Day that year.
That wait is finally over.
"The audience was disappointed this wasn't included. And I want to say, 'I know! I know!'" said Matt Baer, producer for the original Unbroken movie. "We could have told the story if we had another hour. But studios aren't making three-hour films."
Perhaps it's a nod to how remarkable the Louis Zamperini story is that a two-hour movie could capture only part of his unbelievable life.
An Olympic runner. A World War II hero. An incredible 47 days on a raft in the Pacific Ocean. Two years in brutal, Japanese prisoner-of-war camps. Dropping to 65 pounds and still surviving.
"The nature of the story is so extensive, there wasn't a place to make the choice, 'Let's just cut the raft [scenes],' or 'Let's cut him in prison,'" Baer said. "There's no movie where the love interest comes in two hours and 20 minutes into the story.
"And the last thing I wanted to do is give short shrift to Billy Graham's impact."
Now, the rest of Zamperini's story is finally being told in theaters nationwide—including his divine encounter with Billy Graham, who passed away at the age of 99 on Feb. 21, 2018.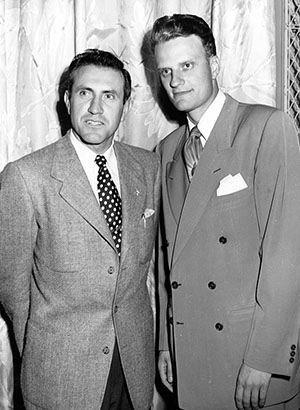 Will Graham plays the role of his late grandfather whose 1949 Los Angeles Crusade—held under a giant tent known as the "Canvas Cathedral"—played an integral role in Zamperini's life-changing decision to turn his life to Jesus Christ.
Asked by media if this was his first movie role, Will Graham didn't hesitate.
"It is my first. It may be my last," the evangelist with the Billy Graham Evangelistic Association said with a slight deadpan pause.
Finding someone to depict Billy Graham in a studio motion picture wasn't easy, but the tone, tenor and physical resemblance made Will Graham an natural choice.
"It's interesting—I don't preach my grandfather's sermons," Will Graham said. "I preach the Bible. It just happens to be the same message."
But the role Will Graham and that Gospel message plays should not be undersold in the movie's dramatic impact. Zamperini's post-war life was spinning out of control and he couldn't stop the nightmares that had taken over his life.
One night he dreamed he was strangling "The Bird," a Japanese prison guard who had personally tormented him. When he woke up, he was choking his wife.
Louis' wife, Cynthia, had asked for a divorce, but after hearing the Gospel at the Los Angeles Crusade, she softened her stance. She wanted Louis to come hear this new, fiery young preacher named Billy Graham.
"What's great about this movie is we're telling a true story," said director Harold Cronk, who directed God's Not Dead and God's Not Dead II. "Obviously, we're going to tell the story in a cinematic way. But what happens is the truth."
Spoiler alert (if you haven't read the book): Thanks to the power of the Holy Spirit, Louis' life is changed forever.
"That night when I got home from the Crusade, it was unbelievable," Zamperini told BGEA in a 2011 interview some 60-plus years later. "I didn't have a nightmare, and I haven't had one since."
Story: Remembering Louis Zamperini (July 2, 2014)
Video: Zamperini, 94, visits the Billy Graham Library in 2011 (2:25)
Video: Captured by Grace: The Rest of the Zamperini Story (28:30)