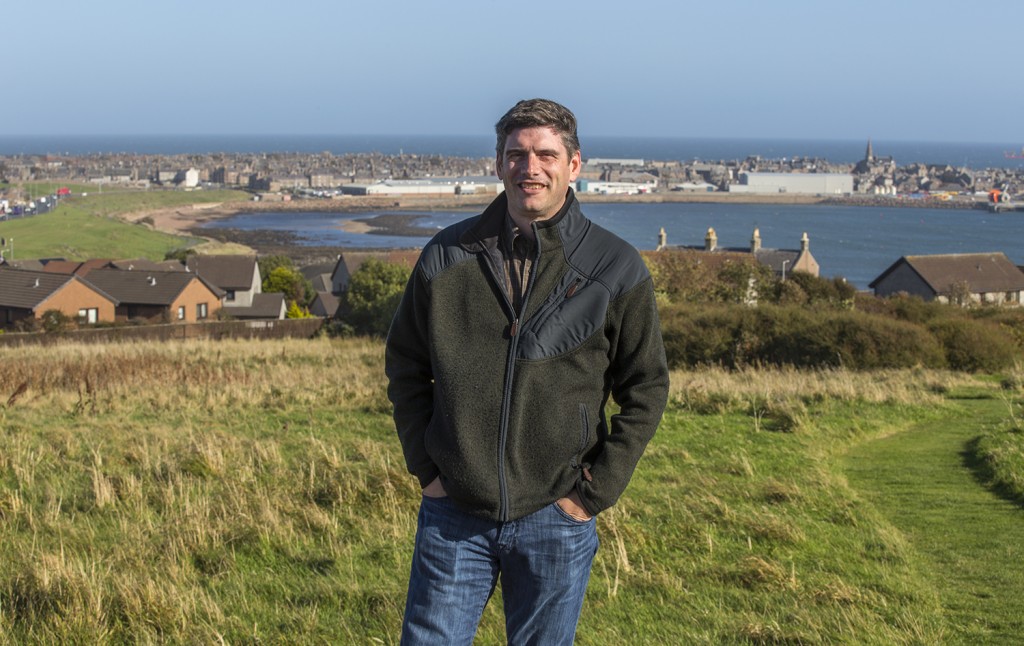 After months of preparation, the five-day North East Scotland Celebration of Hope with Will Graham will begin Wednesday night in Peterhead, Scotland.
Situated on the frigid North Sea, the centuries-old fishing village is as windswept as it is beautiful. Brick streets and stoic stone wall structures give way at the water's edge to massive boulders worn by white-capping waves. Colossal ships dot the horizon, showcasing the area's key industry.
For Will Graham, this location feels a bit like home. "I feel like I'm coming back to my homeland. I need to see my people and be around them a little more," Will laughed. "I'm three-fourths Scottish, so I feel like I'm around my kinfolk here. It's where my roots are."
There are other roots here as well. His grandfather, Billy Graham, preached in Scotland three times over the course of his decades-long ministry: in 1955, 1961 and 1991. All told, more than 3 million people have heard Billy Graham share the Gospel in Scotland.
Will's father, Franklin Graham, has also preached in Scotland: in Perth in 1999.
After arriving in the area, it didn't take long for Will to begin hearing stories of his family's impact still being felt many years later. And now it's his turn.
"My purpose here is a spiritual purpose, and it's to come and tell people in this area about Jesus Christ, and to work with the local churches here," Will said.
"They've invited me to come help proclaim the Good News. We need Jesus Christ in our life. And He wants to forgive us of our sin and give us purpose and meaning in life. That's what I've come to Peterhead to do, to help the churches proclaim that message."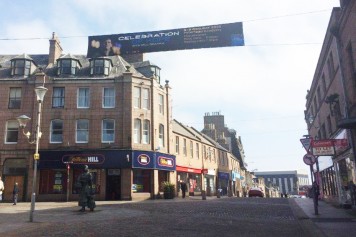 It appears that Peterhead is ready for this message to be heard. Signs everywhere—at bus stops, in store windows, even suspended over roadways—point towards the Celebration. Live Link Locations have been established in three other towns, which will carry the message to churches up to 70 miles away.
"There are other places that we could go, but we see God working here. There's a lot of excitement here; probably more excitement than maybe any of my other evangelistic outreaches that we've done this year. This one seems to be a real special one," Will said.
"There's been a lot of hard work from the local churches, and there's a lot of excitement. I've heard really good things."
And now the years and months of planning have turned to mere hours of anticipation.
"I believe a lot of people are worried about the future, the long-term future. Something's got to give," Will said. "I want to tell people about Christ while there's still time. The anxiety that people are feeling. The uncertainty of life. The answer to all of that can be found in Jesus Christ. We find our purpose in Him."
As for this weekend: "We're real excited to see what God's going to do in this community and in people's lives," Will said. "Their lives will forever be changed because they put their faith and trust in Jesus Christ, and we rejoice ahead of time because of that."
Will you pray for a great move of God to happen in Scotland? Follow Will Graham and the Celebration of Hope on Facebook for updates and prayer requests.