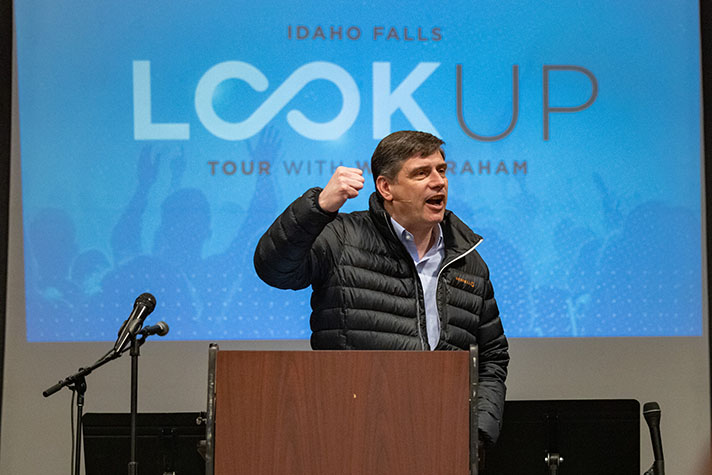 Idaho is filled with natural splendor: snow-capped mountains, deep canyons, and glacial lakes. But many are missing the eternal beauty of a personal relationship with Jesus Christ. "It's a hard place," said Allen Scroggs, executive director of Will Graham's evangelistic outreaches.
"This is a spiritual battlefield right here in Idaho Falls," Graham shared at an Idaho Falls pastor's encouragement conference in April.
This weekend, he's back in Idaho Falls to join local Christians in sharing the Good News of Jesus Christ during a two-day event called the Look Up Tour.
>>WATCH LIVE: Saturday at 7 p.m. MT (9 p.m. ET), or Sunday at 5 p.m. MT (7 p.m. ET)
This free event has something for everyone—kids, students, and families—and will feature live music from Rend Collective, Christine D'Clario, and David Crowder.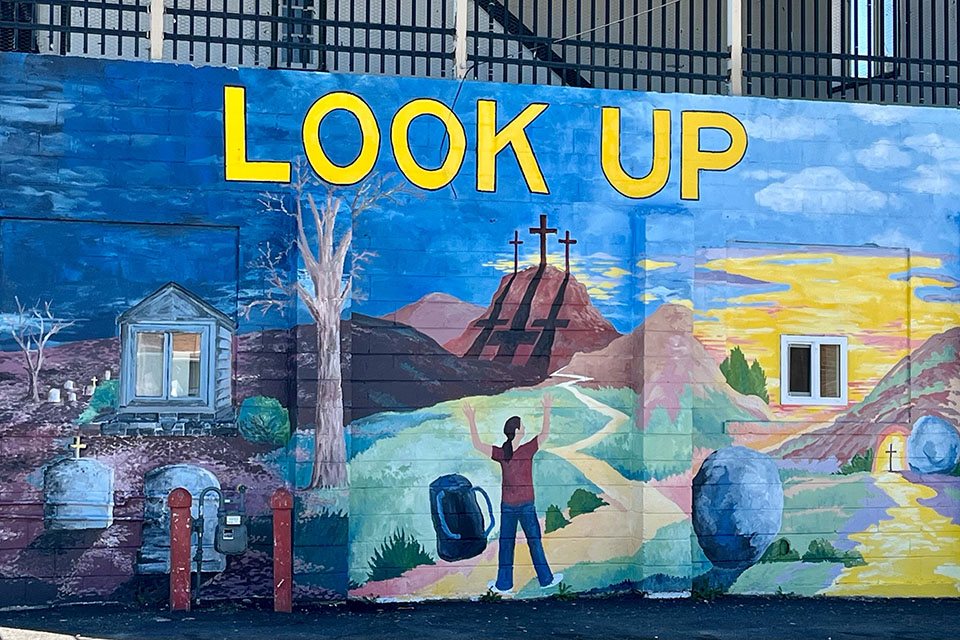 The Idaho Falls region has a relatively small number of Bible-believing churches—only about 150 in a 100-mile radius of the city center. Many pastors are bi-vocational clergy who shepherd small churches in very rural locations and the state is nearly one-fourth Mormon.
At the LIFTUP Church Encouragement conference back in April, Will Graham underscored the importance of prayer—for every Christian—in the work of the Gospel.
"It's a spiritual war. Do you think Satan's going to give up on it easily? He's going to fight for every inch of it," Graham said. "We need to prepare as a spiritual battle. We do that on our knees in prayer."
Despite the small number of Christians in this state, God is working mightily. At the beginning of May, the Billy Graham Evangelistic Association started offering the Christian Life and Witness Course (CLWC) to train those interested in volunteering at the event on how to live out their faith and effectively share it with others. Over the past several months, more than 1,300 Idahoans have attended CLWC or Pursuit classes (for students) across the region.
"We are thrilled at what God is doing here," Scroggs said, "and excited at what He is doing to encourage the churches and local pastors."
With over 5,000 open seats and an overflow area at the Hero Arena in Idaho Falls, the team is expecting God to fill up the space and draw many into a relationship with Him.
"We know the harvest is coming, and we are excited about what God is going to do here," Scroggs said.
"It's about Christ, His Word, and seeing people come to know Him and have an opportunity to receive the Lord as their Savior."
Please pray that believers in Idaho would invite friends and family to come with them to the Look Up Tour. Ask God to open many hearts to hear the Gospel and come to salvation in Jesus Christ.