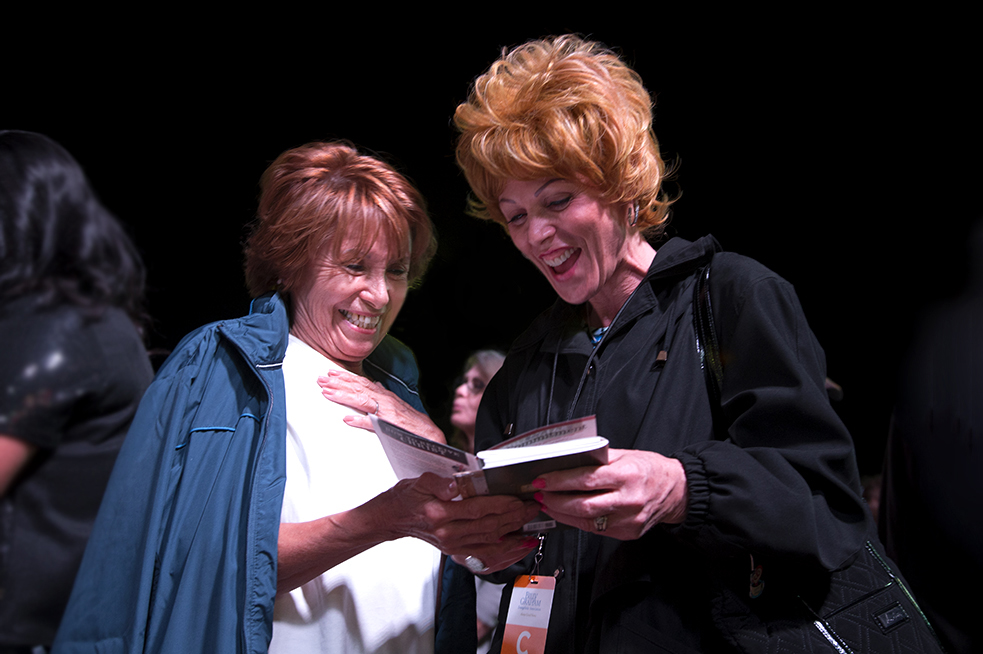 Up until Friday night, Kian Stone had plenty of head knowledge about Jesus.
The 10-year-old attends a nearby Christian school in Lake Havasu City, Arizona, and he's even slated to play one of the main characters at Saturday's KidzFest performance—part of the weekend's Gospel-centered events at the Rodeo Grounds at Sara Park.
But on Friday, while listening to Will Graham bring the message during the first night of the three-day Colorado River Celebration in Lake Havasu, something clicked for Kian. He said God spoke to him through Will Graham's sermon on having the courage to stand for Jesus Christ. Will Graham shared from the Bible the story of how Pilate chose to pacify the crowd and permit the crucifixion of Jesus.
"I have known Jesus for a couple of years," said Kian, as his father, Dave, stood behind him, hands on his son's shoulders in support. "It's just a big night right now, and I really accepted Him into my life. It's a life changer for me."
Kian's mother, Alex, said the thought has been stirring in her second-oldest son's heart for about a month—ever since his school tackled the topic of baptism during chapel.
"At dinnertime, he's been asking questions," Alex said. "I said, 'Well you've got to think about it. It's not something you do because it's cool.' It's been stirring and stirring and it just erupted.
"I wouldn't be surprised if he becomes a pastor one day," Alex added. "He's just moved, and he's got a servant's heart. He genuinely has a passion for Christ."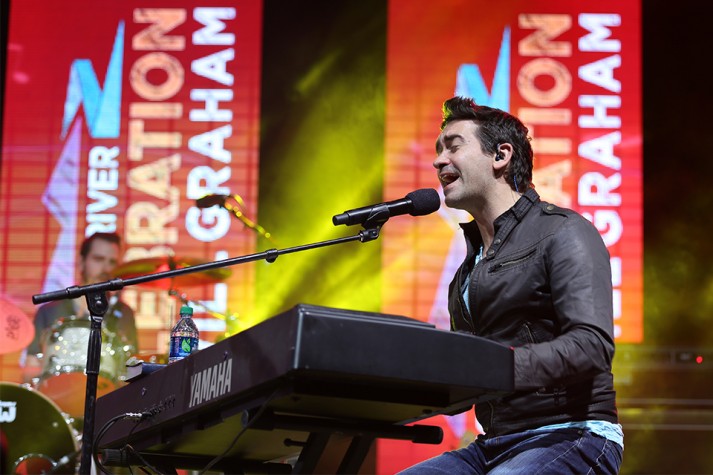 The love of Christ abounded at Sara Park where musicians Jason Lovins and Aaron Shust set the tone for Will Graham to take the stage and deliver his message. Will Graham shared with the crowd of more than 1,300 how it was time to make a decision for Christ.
Pilate, who washed his hands of Jesus and handed Him over to the crowd, made his decision when he walked away from Him.
"There's no neutral ground with Jesus," Will Graham said. "You're for Him or you're against Him."
The message hit home for many like Frank Nevarez and Dottie Cocks, who live in nearby Mohave Valley. They knew Christ in their earlier years, but over time had drifted away from a relationship with Him. On Friday night, they rededicated their lives to Him and agreed to start looking for a church—something Dottie said has been on her heart to do recently.
Attending Friday's event was on the heart of both Shirley Swenson and her daughter Kathy Strang, but it seemed like one thing after another tried to stand in their way. Kathy's son was sick, and she didn't feel great. But she has been praying for this event for a while with her women's Bible study group so the mother-daughter duo made their way to Sara Park.
"It was an opportunity placed here by God at this time to give us a boost for the community," Kathy said.
For Shirley, the boost was more personal. Here lately, she has started attending church again, this time with her daughter in Lake Havasu. A longtime believer, Shirley has come on rough times recently and realized through Will Graham's message her need to return to the loving arms of Christ.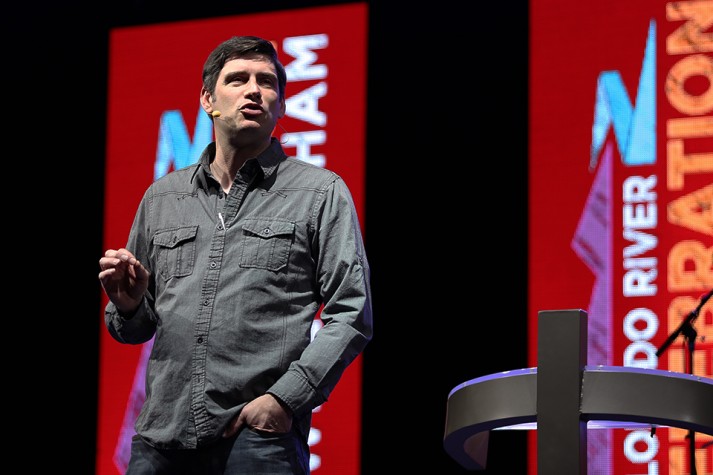 "I used to listen to his grandfather Billy Graham many years ago, and I wanted to see what I could get out the sermon he would preach tonight," Shirley said. "I feel like I learned a lot."
The Celebration in the desert continues Saturday and Sunday.