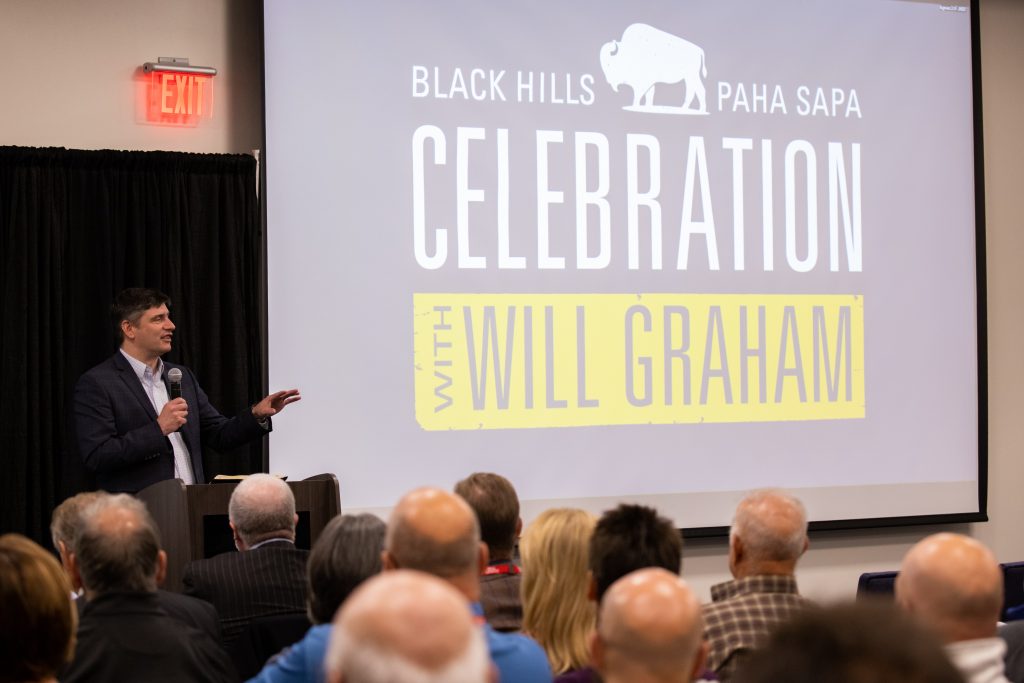 UPDATE JUNE 10: The scheduled July 3-4, 2021, outreach on Pine Ridge Indian Reservation has been postponed until 2022 due to ongoing COVID-19 concerns.
The Black Hills—called "Paha Sapa" in a local Native American language—is a beautiful, windswept landscape of ranches, reservations, national parks, blue collar industry and an all-too-early snowy winter burst. The home of hardworking, independent, dedicated and proud people.
It's the kind of place where a person can build themselves from the ground up and become successful.
However, as Will Graham addressed a crowd of approximately 100 pastors and church leaders in Rapid City, South Dakota—as well as thousands online—Wednesday morning, he shared the importance of being a humble servant.
Announcing the Black Hills Paha Sapa Celebration, slated for September 24–26, 2021, Graham called on those in attendance to work towards something with eternal value, even if it means being second.
>>Watch Will Graham's portion of Wednesday's launch event.
"In the world today, we always want to make things about ourselves, but that's not what God has called us to do," said Graham. "We're to lift Him up. It's not about Will Graham. It's not about Billy Graham. It's about Jesus.
"That's why we come together. He's the one thing that unites all of us in here. Jesus is the answer that all of us are looking for here in life. That's what this city and the surrounding area—the reservations, South Dakota, the United States, the world—needs. It's Jesus."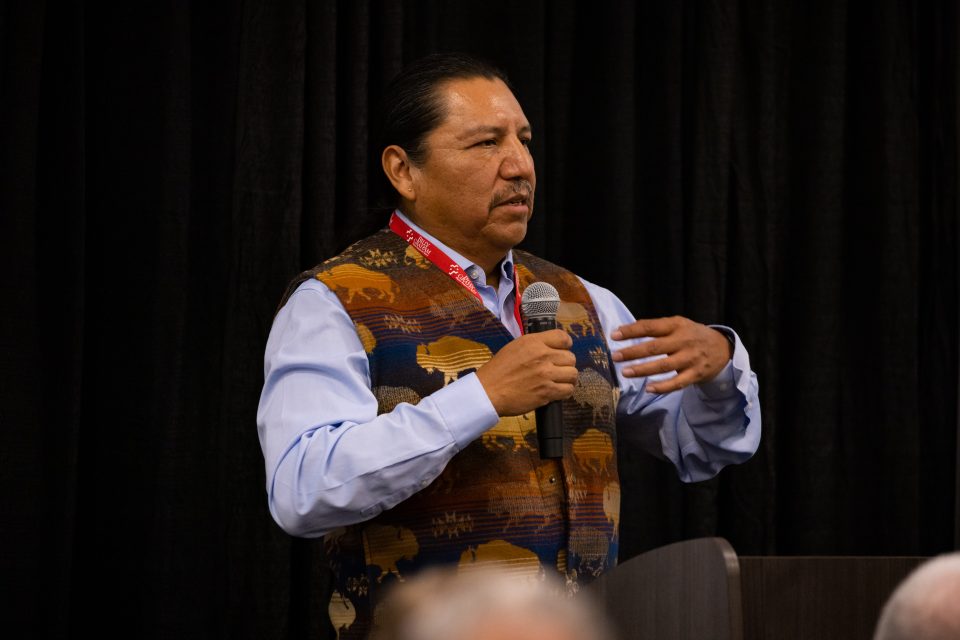 The coming months will take hard work as the churches and community prepare for the evangelistic outreach, a three-day endeavor featuring free concerts by award-winning Christian musical artists, a special event for children and hope-filled Gospel messages from Will Graham.
Using an illustration of sowing seeds, the evangelist challenged pastors to invest themselves and their churches in breaking the ground and turning the soil so that the Gospel can be planted in the hearts of their friends, family and neighbors next year.
>>What is a Will Graham Celebration? Learn more.
The work can be thankless and go unnoticed, he said, but will be eternally worth it.
"We have this one moment in history. This could be our time that we could lead that one person to Christ that's going to change culture and the face of our country and world forever," said Graham.
"There could be another Billy Graham here in Rapid City. There could be another Billy Graham here on Pine Ridge reservation that's going to lead a great awakening among the Native Americans across our country. We can leave our mark by being faithful servants."
You can support the Black Hills Paha Sapa Celebration in prayer:
Pray for boldness for Christians in the Black Hills area, that they would share their faith and invite others to the Celebration.
Pray that many will get involved in the Celebration process, actively "breaking the ground" for the proclamation of the Gospel.
Pray for Will Graham and Christian leaders in the community, that they would be supernaturally protected while stepping onto the spiritual battlefield.
Pray for the finances that are required to develop and produce an evangelistic outreach of this nature.
Pray for the Native Americans in the area and that God would open doors for ministry on the reservations.
Pray that hearts would be softened to the Gospel and that many would come to know Jesus as their Savior through this endeavor.
Do you know Jesus as Savior? Pray now.