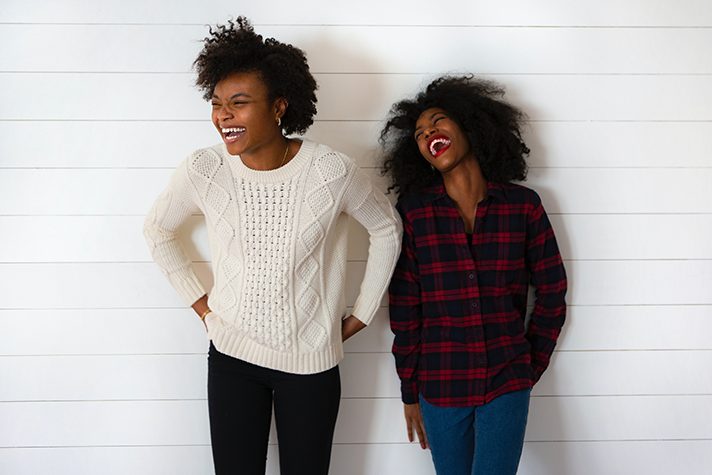 In His final days on earth, Jesus told His followers that the world would recognize them by their love, unity and good deeds.
But 2,000 years later, it seems Christians are more often labeled as judgmental, intolerant and close-minded. Biblical stances can land you in politically incorrect waters. And in a culture that's quick to "cancel" people, no wonder some are hesitant to identify with the faith.
So how can we stay committed to the essentials of the Gospel, while also improving the perception of the Church?
Here are some Bible-based tips to help you find a middle ground:
1. Build real relationships.
Maybe you've heard the saying, "People don't care what you know until they know that you care."
The more you know someone, the easier it is to accept their advice—especially when it comes to something as personal as spiritual matters.
Before you walk up to strangers and outline their sins in alphabetical order, start a conversation. Spend time with them. Develop a genuine friendship. Once you've established history and trust, then you can initiate candid conversations about God and faith.
"Let us love one another, for love is from God, and whoever loves has been born of God and knows God." —1 John 4:7
2. Identify with Christ.
In our current world, some non-believers demonstrate love, unity and good works better than those who claim to follow Christ.
So even if you are the kindest person in your school, workplace or neighborhood, your peers might not immediately recognize that you're a Christian.
That's why it's so important to identify with Christ. Doing so doesn't have to be difficult or awkward. If Jesus is your Lord and Savior, your life naturally involves Him.
Mention your local church, favorite worship song or a Bible-based podcast in regular conversations. Then, the next time you encourage a coworker or help out a neighbor, they might give Christ the credit.
"Let your light shine before others, so that they may see your good works and give glory to your Father who is in heaven." —Matthew 5:16
3. Be bold.
Over time, the genuine relationships you've built with non-believers will likely lead to some tough conversations. When those moments arrive, ask the Holy Spirit to give you His words and wisdom. Then, speak with honesty and courage.
Remember, no one seeks God on their own strength (John 6:44). So if a friend or family member asks you about spiritual matters, God is already at work in their heart. No matter how they respond in that moment, He's inviting you to play a role in their spiritual journey.
Billy Graham once said, "God the Holy Spirit can take the humblest preaching or the feeblest words of our witness to Christ, and transform them by His power into a convicting word in the lives of others."
"In your hearts honor Christ the Lord as holy, always being prepared to make a defense to anyone who asks you for a reason for the hope that is in you." —1 Peter 3:15
4. Be humble.
Following Christ is a lifelong adventure. The more you learn about God and study His Word, the more you'll become like Christ.
While that's an exciting aspect of faith, growth also means that your thoughts and actions change over time. For instance, your stances on racial injustice, healthcare and politics might have shifted in recent months—and they may continue to evolve.
Rather than bashing those who don't mirror your exact views, stay teachable. Be quick to admit when you've been wrong and turn from false ways of thinking.
"For by grace you have been saved through faith. And this is not your own doing; it is the gift of God, not a result of works, so that no one may boast." —Ephesians 2:8-9
5. Find your worth in God.
In the end, you can't control what people think of you. While you can help move the needle on Christianity's current reputation, that shouldn't be our ultimate goal.
Spend time in God's Word to fill your mind with His promises and truth. In those pages, you'll find guidance for navigating current issues and strength as you encounter them.
"We're not called to be cool or trendy," Will Graham posted on his Facebook page. "We're called to preach the Gospel! Jesus is the One that dispels our fears and gives us hope."
"I, I am he who comforts you; who are you that you are afraid of man who dies, of the son of man who is made like grass, and have forgotten the Lord, your Maker, who stretched out the heavens and laid the foundations of the earth." —Isaiah 51:12-13
>>Listen: Cissie Graham Lynch's podcast on having fearless faith in a compromising culture