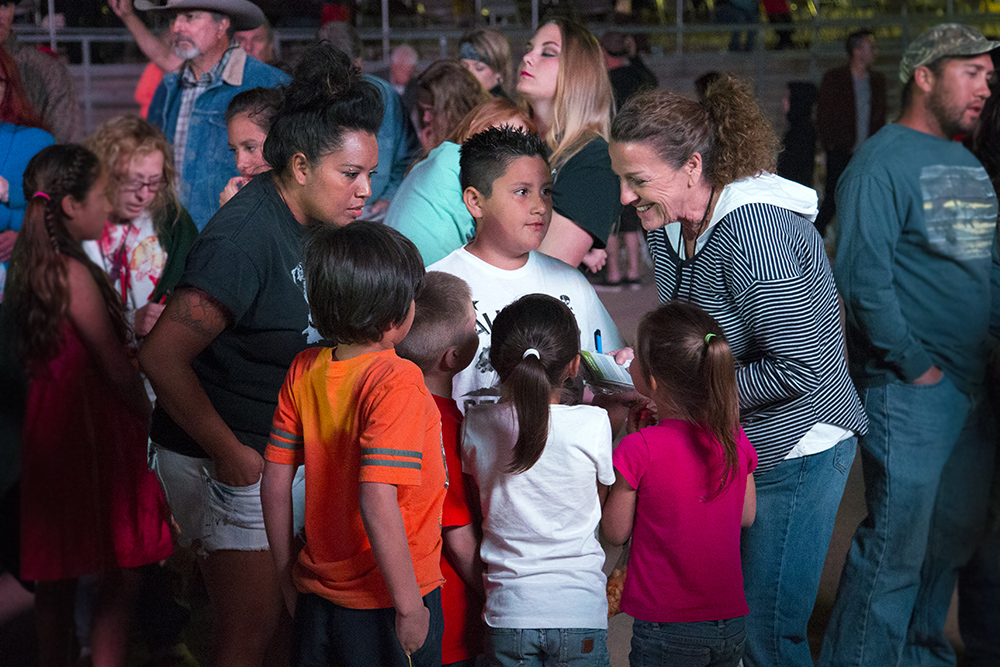 "You can come home."
Will Graham was 2,000 miles from his house in North Carolina Saturday, but that wasn't the kind of home he was talking about.
It was day two of the Colorado River Celebration in Lake Havasu City, Arizona, and over 1,300 people filled the dusty Rodeo Grounds at SARA Park. Many were students who came to enjoy youth night.
That was Will Graham's target audience as he spoke about the Prodigal Son in the Bible, who out of restlessness and greed left his father's house to do his own thing. After spending his inheritance, the son found himself penniless with nowhere to turn.
"He was discontent in life," Will Graham said. "Maybe that's where you find yourself in life now. You're at rope's end."
It was at his lowest point that the Prodigal Son returned home to an elated father who welcomed him warmly. God is ready to do the same for those who have gotten away from Him, Will Graham said.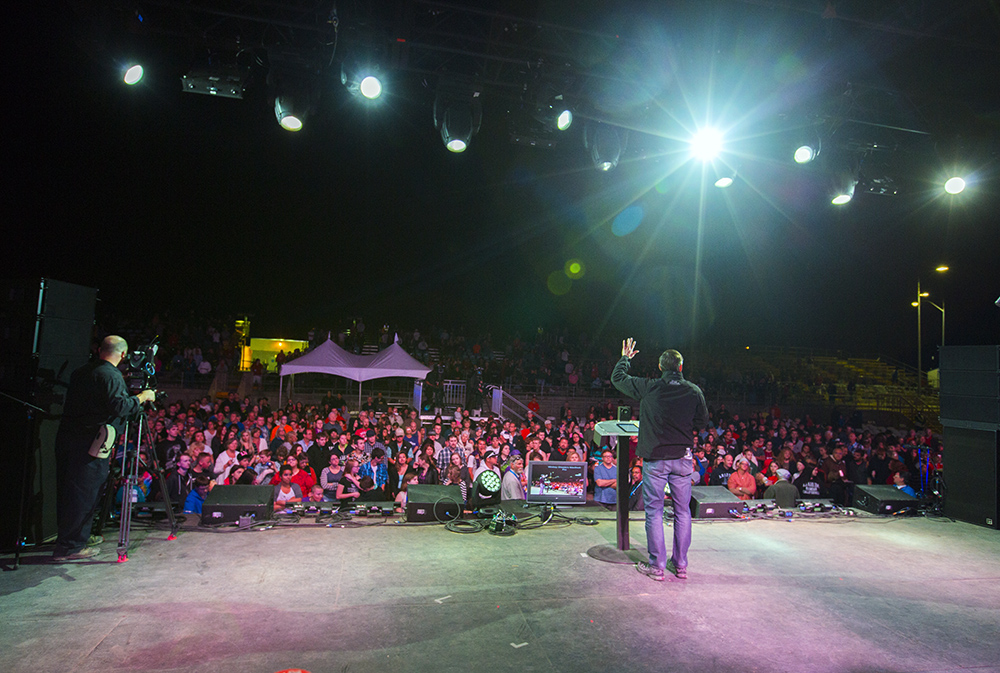 "God knows your hurts, your frustrations, and He knows your name," he told the crowd. "God is waiting for you. His arms are open wide."
That's what struck Lilly Tank, a bubbly 7th-grader who was one of the first to make her way down front at Will Graham's invitation.
"[God] will always forgive our sins," she said, describing her favorite part of Will Graham's message. "And we all sin."
Tank has been going to youth group for about a year but said she hadn't yet decided to have a one-on-one relationship with Jesus. So when Will Graham invited people forward to do just that, she said, "my friend was coming down and I wanted to come down, too."
Moments earlier, rapper Flame had shared the story of being in a bad car accident that put him in a year of physical therapy as a teen. Shortly after, he lost his grandmother.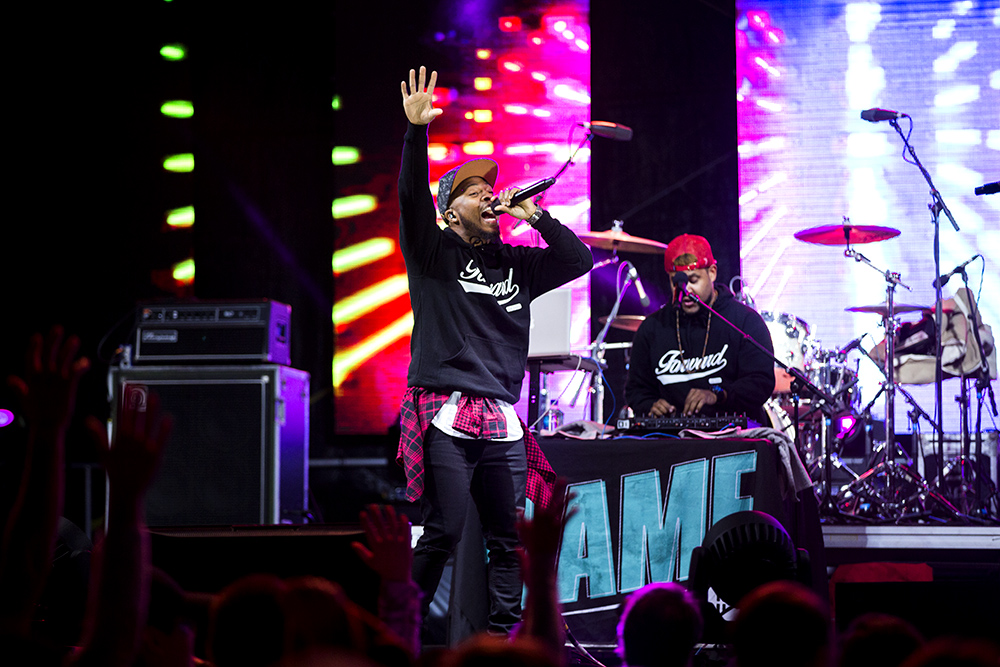 "I didn't want anything to do with God," he said.
He rejected multiple invitations to church, but finally gave in, and that's when he decided to surrender his life to Christ.
"No matter how far on the limb you get, you're never out of the reach of God," he said, looking at the young crowd in front of the stage.
Later, as Will Graham invited people forward, 18-year-old Bradley Thornton of Mohave Valley had no time to waste. He brought his girlfriend, 16-year-old Chloe Keller, down front with him.
"I want to get more into God. I want to go to church more," said Thornton, who heard about the Celebration through his parents.
Unlike temporary pleasures in life that ultimately fade, Will Graham said minutes before, "God doesn't fade away," and both Thornton and Keller liked the sound of that.
At the end of the night, both teens rededicated their lives to Jesus, with guidance from husband-wife team Merril and Joy Humphrey, all the way from Calgary, Canada. The Humphreys were involved in a Will Graham Celebration in their area last fall and can't get enough of it.
"When someone comes forward, we become brothers and sisters in Christ. We're united in the Lord," Merril said.
Toward the end of the night, Will Graham prayed with the newest members of God's family.
"Christ is everything you've been looking for in life," he told them. "Welcome home."