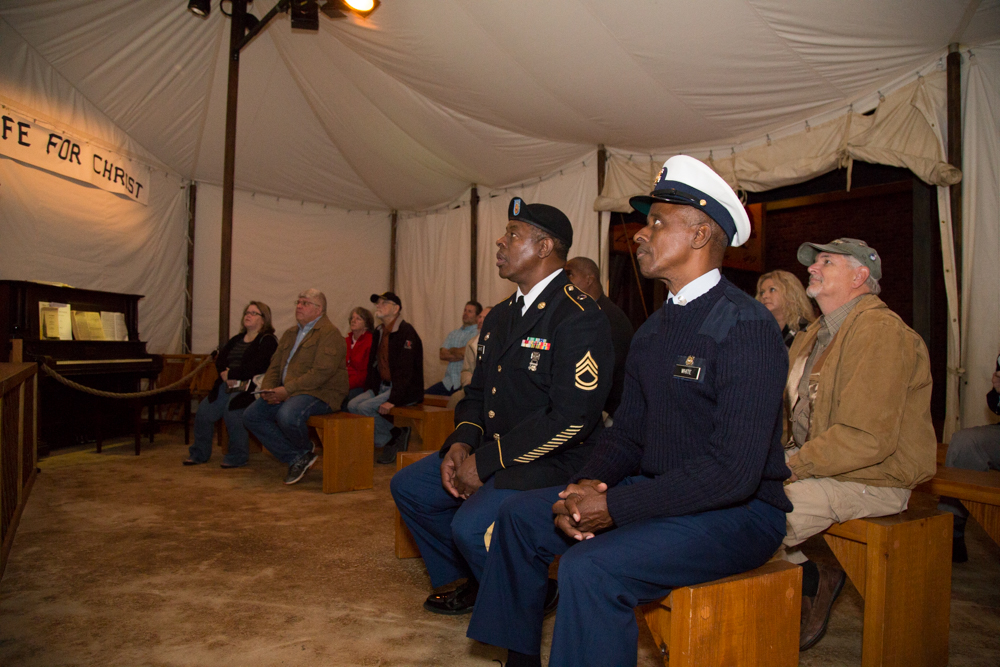 "Have I not commanded you? Be strong and courageous. Do not be frightened, and do not be dismayed for the Lord your God is with you wherever you go." – Joshua 1:9
Albert Lyman remembers coming home and being "treated like dirt."
He served 19 months in the Vietnam War, and when the M60 gunner walked through the airport he realized exactly how unpopular the conflict had been stateside.
"We were called baby killers, murderers, everything," Lyman said, his voice steady but his eyes staring off sadly, almost as if he could instantly relive the moment.
Truth be told, Lyman didn't think God thought much of him, either, given all he had done during the brutal deployment.
"But all along, He was standing behind me because I should have been killed a dozen times over," Lyman remembered, standing in the Billy Graham Library on Friday.
Lyman was among many who packed the Library's Dairy Barn for a Veterans Day Breakfast & Tour. Nearly every branch of the Armed Forces was represented—the Air Force, Army, Coast Guard, Navy and Marines—and the spouses in attendance were also recognized for their sacrifices throughout the years.
It was a time of encouragement for many, including Lyman. Decades after his service, he appreciates Veterans Day, saying, "Now it means the world." Lyman and his wife Vicky, also retired from the Army, enjoyed the opportunity to fellowship with other service members.
While many veterans there served in Vietnam, Korea and the more recent conflicts, only one represented World War II. That was Bob Cauble, a 90-year-old native Kentuckian who served in the Navy. Cauble, the son of a minister, noted that he had a drug problem in his youth.
"Every time the church door was open, they drug me in," Cauble wisecracked, his eyes shining.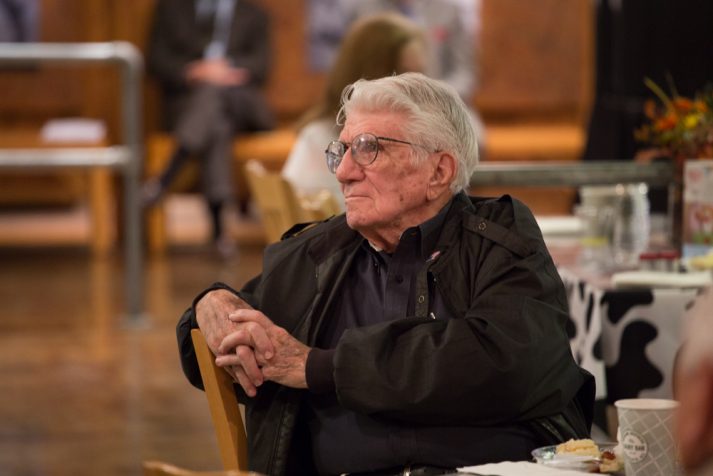 Cauble attended the breakfast with his son, Gary, who also served in the Navy, and offered these words of advice for younger generations:
"Hang in there, and know you're not really in charge," he said.
Authority was at the core of the message that retired Army Maj. Gen. Douglas Carver shared during the breakfast. Using Matthew 8, he showed the veterans how a centurion sought Jesus because he needed a healing miracle. The centurion set aside the authority he had as a Roman soldier because he realized his need for Jesus.
"The man who had authority saw authority in Christ and that's who he came to in his time of need," said Carver, executive director of chaplaincy services for the North American Mission Board.
Many veterans nodded in agreement and some offered an "Amen" when Carver said, "God may not show up when you want Him to, but He's always on time."
Nobody knows that better than Paul Steele. Now a squadron commander with the Civil Air Patrol, Steele retired as a lieutenant colonel with the Army. He was drafted into the Army and prayed fervently anytime a helicopter crashed nearby or his well-being was in jeopardy.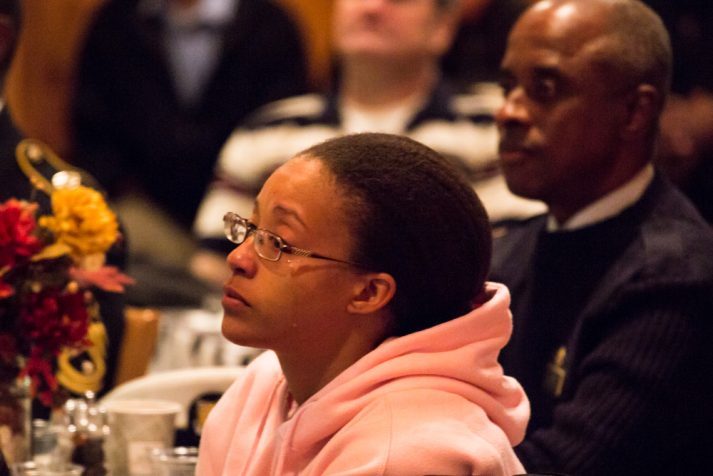 "I had foxhole Christianity then," Steele said. "My grandmother prayed me through Vietnam."
When he returned stateside, Steele finally decided he'd had enough. Tired of trying to do life his way, he accepted Jesus after watching a television evangelist. The decision has helped Steele reach a place of peace. Despite all of his bad memories, he can sleep through the night, and he thanks God for that.
"I have hope," Steele said. "The one thing I'm thankful for ever since I got serious about serving God is when everything is bad, I've got hope."
The events of the world can be discouraging, but Steele said he knows Who is in control.
Hope makes all the difference, and hope is the one thing that veterans returning from war sometimes struggle to find. A 2014 Veterans Affair study indicated that 20 veterans commit suicide every day. Lyman admitted he was nearly one of them many years ago.
On the day Lyman planned to end his life, he remembers he had just put his shoes on to leave for his third shift job when his son came down the hallway.
"He looked at me and said, 'Dad, I love you.' I didn't do a thing but start taking my shoes off," Lyman said, adding that he called his boss to say he wouldn't be coming in.
When asked why, Lyman recalled telling his boss, "'If I walk out that door tonight, I'll never come back.'
Lyman didn't go into specifics, but he shared this sobering realization, "That's how close I [had] come."
On Friday, so many emotions brimmed beneath the surface as the veterans traded war stories and just shared in one another's lives. It was a meaningful time for Lyman.
"I came down here to see my brothers and sisters that have served," Lyman said. "And I enjoy this place very much."