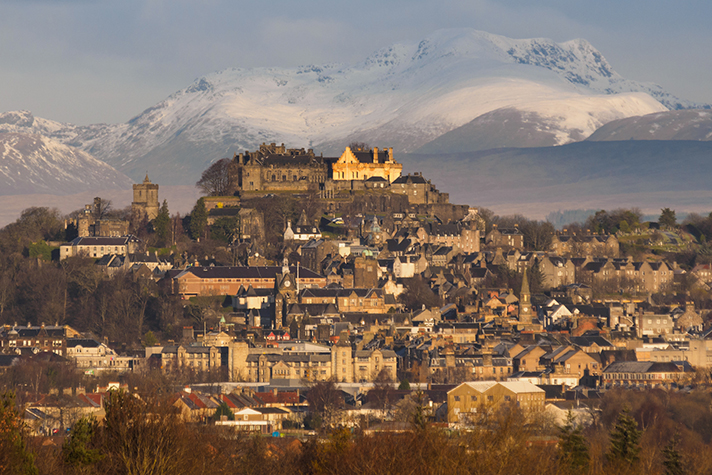 In a victory for churches and Christian organizations in the United Kingdom, a settlement has been reached between the Billy Graham Evangelistic Association (BGEA) and The Robertson Trust in Scotland.
Wednesday, Scotland's largest grant-making trust apologized to the BGEA and Stirling Free Church (SFC) for unlawfully discriminating against them. The case centered on the Trust's cancellation of 2019 bookings to use its conference center in Stirling, Scotland, for religious events.
In a written statement, Franklin Graham, president and CEO of the Billy Graham Evangelistic Association, responded:
"The positive resolution of cases in Scotland, England and Wales sends a clear message—religious freedom isn't dead."
In addition to an apology, The Robertson Trust also made a significant contribution toward legal costs for both organizations.
In a press release from Christian Institute, the legal group that represented BGEA and SFC, Iain Macaskill, the minister of SFC, said in part, "It has been a long time coming but finally justice has been done. Our legal action was never about financial compensation. It was about the principle. It is against the law to advertise a venue as being available to all-comers but then cancel the contract simply because the booking is for a religious event. Christians have the same legal rights as everyone else and the outcome of this case affirms that."
Wednesday's settlement is the fifth time in recent months that the BGEA has received a favorable legal outcome in the U.K.
In one of these legal disputes, BGEA won a victory against Blackpool Council after it unlawfully banned advertisements for an evangelistic event in the city in 2018.
The other four cases involved venues which sought to block events on the Graham Tour U.K. due to Franklin Graham and the BGEA's Biblical stand on traditional marriage. Originally scheduled for 2020, the tour was postponed in the face of the COVID-19 pandemic and other challenges.
On November 15, following settlements with three major venues that cancelled contracts with the BGEA, the ministry announced plans for its 2022 God Loves You Tour with Franklin Graham.
The four-city Gospel outreach will kick off in Liverpool, England, on May 14, with additional stops in South Wales, May 21; Sheffield, England, May 25; and London, England, on July 16.
So far, more than 2,600 congregations have engaged with BGEA for the tour.
This latest triumph for religious liberty is an encouragement for Great Britain's embattled pastors and church leaders, and members after experiencing a heightening intolerance for Christianity in recent years.
"Christians in the U.K. still have every right to express our beliefs in the public square and to access venues that are open to people of any faith or no faith," stated Franklin Graham.
"I thank God for the outcome of this case," Franklin Graham continued. "I pray it encourages churches across the U.K. to stand strong and continue sharing the Good News of Jesus Christ."