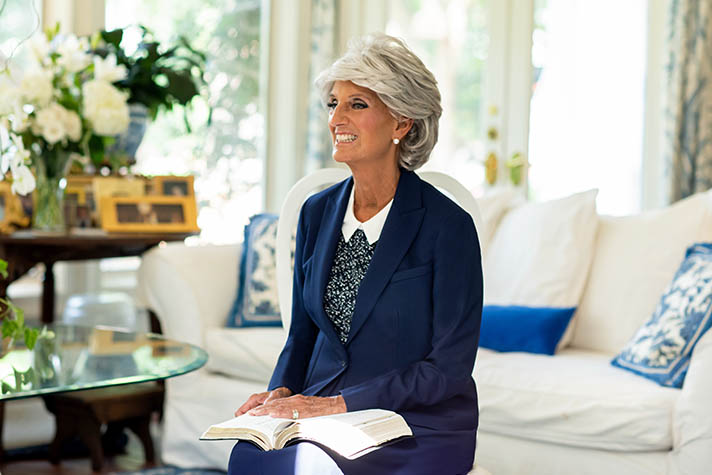 For one hour today, Anne Graham Lotz is inviting women across America to pray. The special event, called "Turn to Jesus: Calling Women to Pray," begins at 8 p.m. ET. This is not a digital gathering but rather a time for women to set aside time and pray on their own for the U.S.
>>Click here to learn more and find your region's prayer time.
"Our real problem is sin, rebellion against God and defiance of Him," said Lotz. "The real solution is turning away from our sin. Turning to Jesus. And asking Him to hear us, forgive us and heal us." The daughter of Billy Graham is an international speaker and best-selling author, and has traveled the world sharing the Gospel of Jesus Christ.
Prayer Times by Region
Consider setting a reminder for your region's prayer time.
5–6 p.m. PT
6–7 p.m. MT
7–8 p.m. CT
8–9 p.m. ET
Men are welcome to join in the hour of prayer, though Lotz is especially encouraging women to pray.
"He has made [women] the heartbeat of the family, the home, the city and the nation," she said. "We determine the atmosphere and culture of future generations."
Lotz is asking mothers, daughters, sisters and friends to join together "in claiming God's promise as we meet the conditions."
In the Bible, God promised He would forgive a nation's sins but laid out certain conditions. Lotz points to 2 Chronicles 7:13–14:
"If my people who are called by my name humble themselves, and pray and seek my face and turn from their wicked ways, then I will hear from heaven and will forgive their sin and heal their land."
"Join me as we pray with humility, unity, and sincerity … out of necessity," Lotz wrote. "Our nation is in serious trouble."
The Bible teacher is calling for this outpouring of prayer on Pentecost. The Christian holy day falls 50 days after Easter and commemorates when God sent the Holy Spirit upon the Apostles and other followers of Jesus Christ.
Prayer points will include our collapsing world, the coronavirus and America's economy.