Arturo isn't proud of his past life—one that included alcohol, drugs, women, and violence.
But that's in the past, and these days Arturo wants to be a good example for his children and his friends.
At the invitation of a friend, he and his girlfriend of three years, Betzabet, made the two-and-a-half hour drive to the first of the two-day Festival Esperanza CDMX (Festival of Hope Mexico City) on February 11, arriving when the doors opened.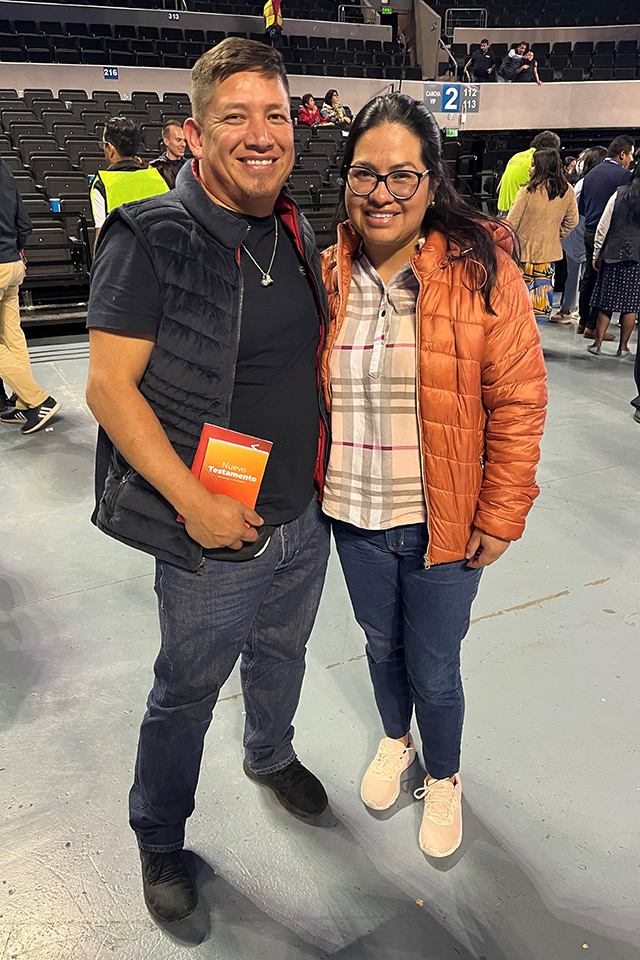 They had to work earlier in the day—she's a nurse and he sells tacos—but they made sure their schedules were clear for this event that's been advertised all over the city.
Betzabet said she's been a Christian for some time but stopped going to church about four years ago. She wants to grow close to God again along with Arturo. That night, she was in tears after Arturo decided to commit his life to Jesus Christ and asked her to walk down to the front with him in response to the Gospel.
Those like Arturo who made decisions to follow Christ were given a Spanish New Testament, along with a booklet called Living in Christ about growing in their new relationship with God.
Arturo shared that he's never had a Bible before and clutched his new copy of God's Word in his right hand. He likes to read, he said, and will make good use of it.
"This is the Word of God," Franklin Graham said to the audience as he held up his own Bible earlier in the evening. "Every word is true, cover to cover."
Built on the sand of an ancient lakebed, Mexico City has a weak foundation, but God's Word stands firm, offering unchanging truth and practical guidance to anyone who reads its pages.
"I want you to read the Bible," Franklin Graham told the crowd. "I want you to get involved in a church."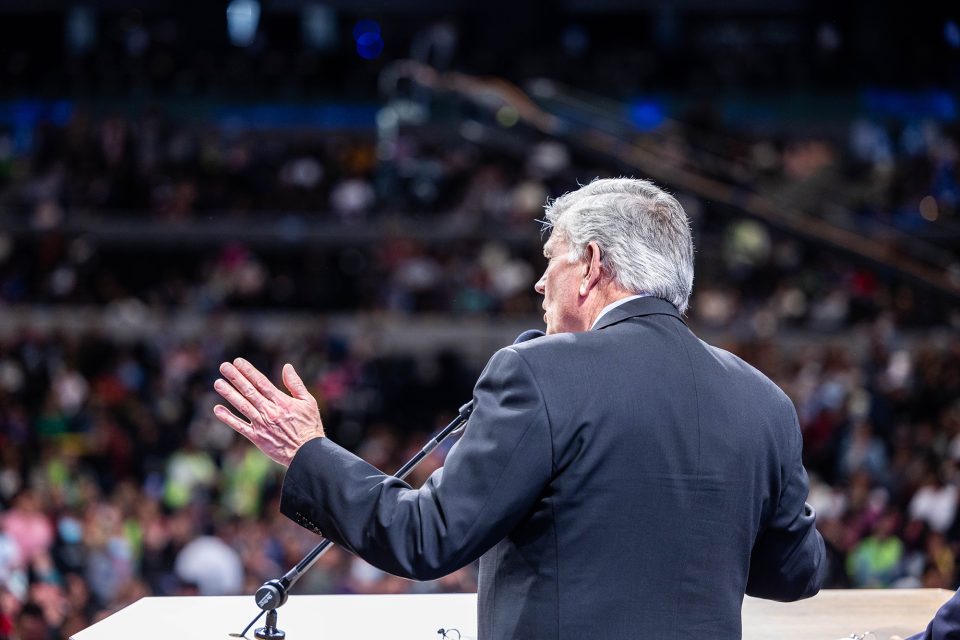 More than 400 buses helped bring people to the Festival's first night, including Sofia, who rode the bus with her small daughter. Sofia was one of more than 3,000 who surrendered her life to Jesus Christ during the event.
Afterwards, as she waited in the lobby for the bus ride home, she held her New Testament while filling out information about her decision to follow Jesus at the front of her Living in Christ booklet.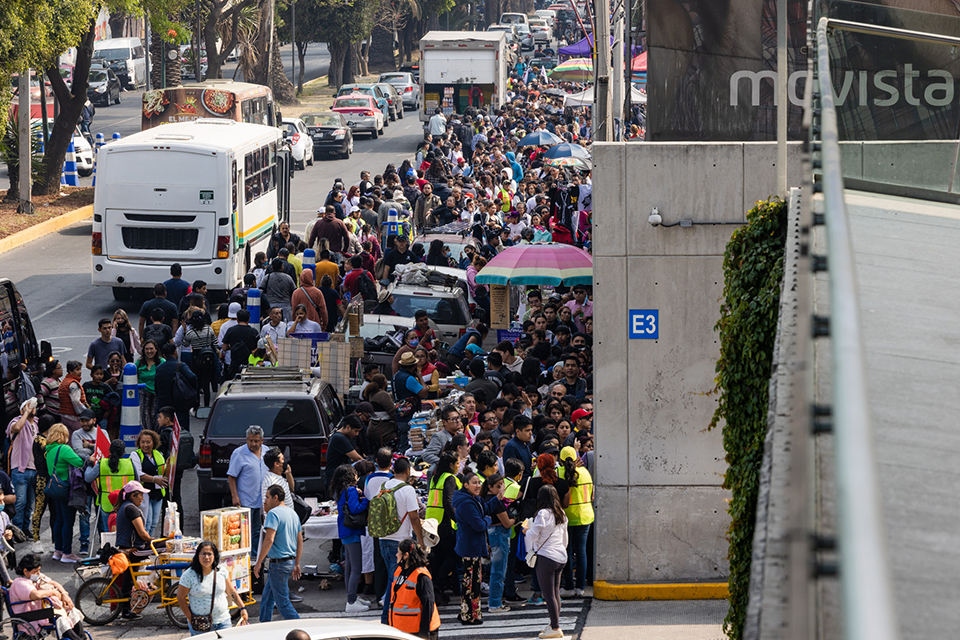 Just feet away stood another group. They came from a congregation that's been sharing the Gospel with their neighbors, and they brought some of those neighbors with them, including Yvonne and Georgina.
The two women recently started attending the church and took the hour-long bus ride to Arena CDMX where they, too, began a relationship with Jesus Christ by the end of the night. They held their Bibles and smiled as they waited to board their bus back home and begin their new journey with Christ.