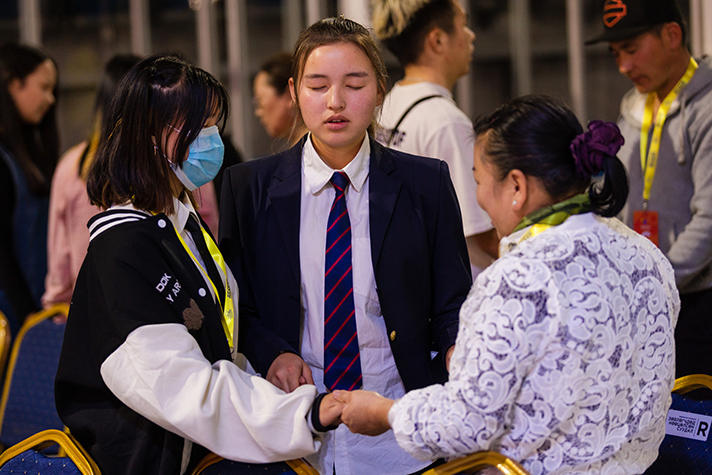 In Ulaanbaatar, Mongolia, 70 percent of people don't have running water.
Providing water for their families to drink, cook with, wash clothes, and bathe in is a challenge.
This weekend, Franklin Graham will be in their city to share about the Living Water, Jesus Christ, that can change their lives regardless of circumstances.
On Saturday and Sunday, the evangelist will share the Gospel at the Ulaanbaatar Festival of Joy.
Some of those attending the outreach at Steppe Arena will catch a free ride on a bus leaving from one of 50 community wells.
>> Help give Mongolians a ride to this weekend's Festival of Joy.
For two days, the Billy Graham Evangelistic Association (BGEA) is providing complimentary water at these wells.
But that's not all. Fifty churches are partnering with BGEA in this endeavor while 400-plus volunteers are helping fill containers, carry water, and most importantly, share life-changing Good News.
As families bring their water jugs by car or wooden carts, church members invite them to hear the Gospel, using picture booklets to explain what it means to follow Jesus Christ. Each person is also invited to attend the Festival of Joy. Those interested are connected with local church members who can take them by bus.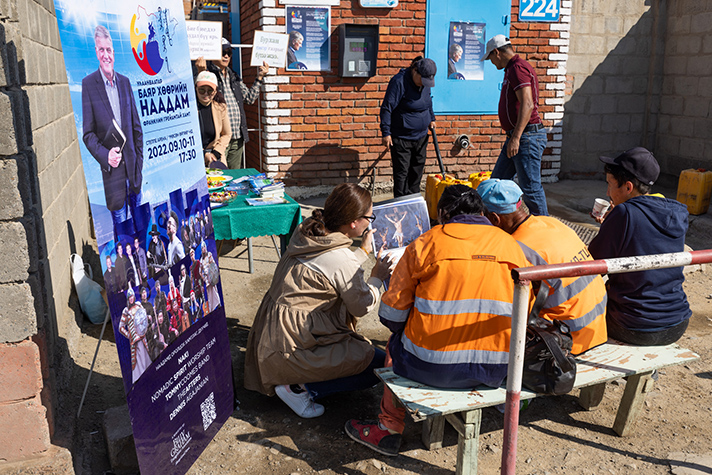 Baatar* came for water but left with eternal hope for his life.
"Before, I had heard here and there about the Gospel, but did not know the whole thing," he explained. "Now, I heard the message and I understand what it's all about. I received [Christ] by faith," he said.
"Life will end and then I will go to heaven before Jesus. I believe it's true."
Baatar wants to grow in his faith by talking to God every day.
At a Bayanzurkh District well, locals' downtrodden faces bore their struggle to survive.
A lot of Mongolians are looking to false gods and spirits for help, said Bagi, whose Light House Church is right beside the well.
Sitting in her office surrounded by colorful, cheerful wallpaper, the energetic church leader spoke of the hopelessness in her community.
Alcohol abuse, domestic violence, a high divorce rate and children broken from divorce are common, she said.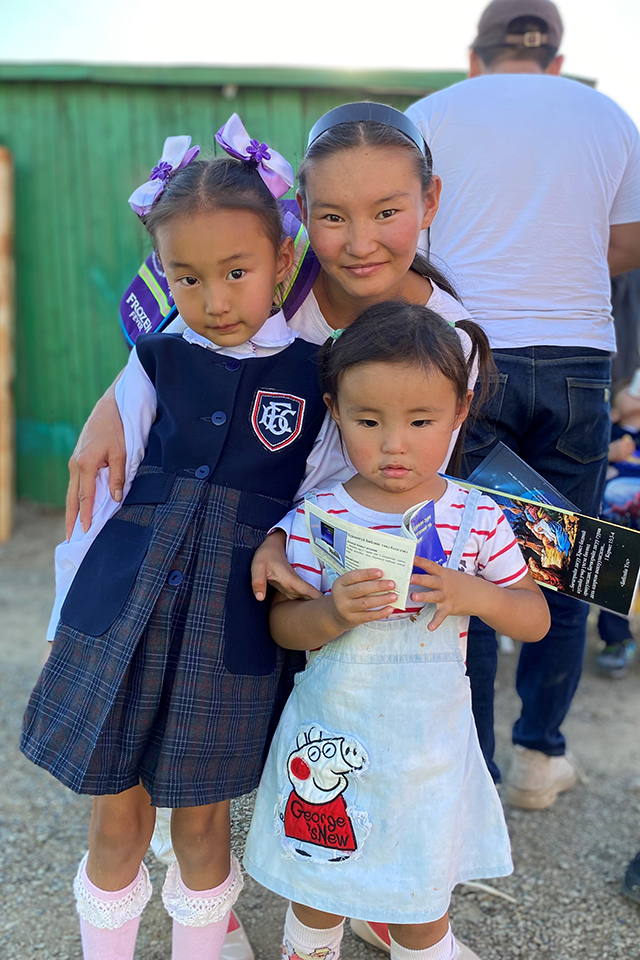 This is a year for harvesting souls, Bagi said. "People are willing to listen. They saw death so near after their family members passed away from COVID. They're thirsty and open to the Gospel."
Zuloa* had a big smile on her face as she and her daughters left the church tent, headed home with their water.
"I went to church as a little girl 20 years ago and received Christ, but I stopped going," she said.
Over the years, Zuloa would pray but said she didn't have time to read the Bible and had no opportunity to go to church. Zuloa's husband isn't a Christian.
Pregnant with her third child, she prayed Wednesday to rededicate her life to Christ. Her 6-year-old daughter, still in her school uniform, asked Jesus into her heart for the first time.
Zuloa signed up to attend the Festival of Joy on Saturday and hopes to visit Light House Church.
That encourages Bagi a lot. "The well project is a great opportunity to bring people to the Festival and to also follow-up afterward and make disciples.
"It's a great privilege to share the Gospel."
*Name changed for privacy.