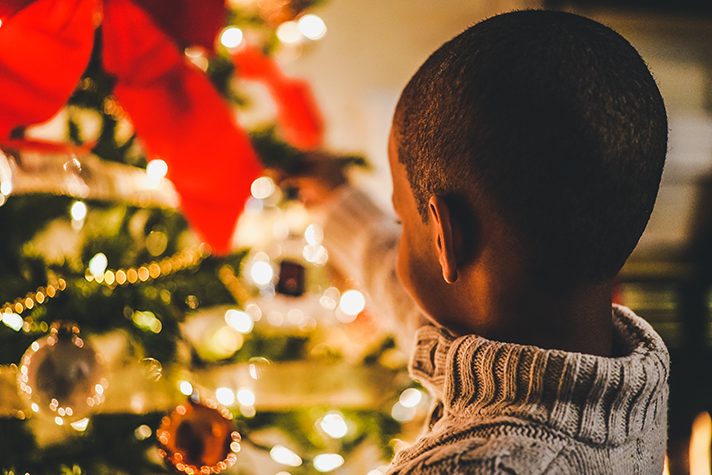 From the perfect Christmas cards to the perfect tree, décor and gifts, Christmas often seems, well … perfect.
But if you've had a hard year, all those happy Christmas cards and joyful carols might seem insignificant. How can you have hope when you lost someone you love? Or lost your job? Or struggle with depression?
If you just can't seem to find the joy everyone talks about this season, that's OK. The first Christmas wasn't perfect, either. In fact, the birth of Jesus Christ was full of imperfect situations and imperfect people.
But Jesus still came. And that's why you can have hope this Christmas.
>>Are you lonely this Christmas? Find encouragement.
1. An Imperfect Genealogy
The book of Matthew begins with Jesus' genealogy. From the first name on the list, the genealogy is full of broken people—people who are sinful and in need of redemption.
Abraham gave his wife to the Pharaoh of Egypt. Tamar posed as a prostitute. David was an adulterer and a murderer. Solomon had hundreds of wives. King after king listed turned away from God and believed in pagan gods instead of the true God.
But it was into that lineage that Jesus was born.
The point? God can use broken and messed up people to carry out His plan. No matter your past, if you have put your trust in Jesus Christ, He has redeemed you (Romans 8:1), and He has a purpose for you (Ephesians 2:10).
2. An Imperfect Situation
In the same way, the situations surrounding Jesus' birth were less than ideal.
As a young girl, Mary came to be with child through the mysterious act of God. This put her in a difficult situation. As an unwed virgin, her pregnancy would've raised some eyebrows, especially in a day and culture where adultery often merited death. It was hard, and she might have faced ridicule from her family and friends who didn't believe her story.
It didn't stop there. Jesus was born in a stable. His first cradle was a manger.
Even Joseph's story wasn't perfect. The woman he was supposed to marry got pregnant before marriage. He, "being a just man and unwilling to put her to shame," decided to divorce her (Matthew 1:19)—until an angel came to him in a dream and advised against it. 
It was messy and far from perfect, but it was into that mess the Son of God, the Creator of the world, chose to be born. 
3. An Imperfect World
At the time of Jesus' birth, Israel was under Roman rule with King Herod on the throne. The Israelites were heavily taxed, and many lived in poverty.
"The world into which Jesus was born 2,000 years ago was a troubled one." —Franklin Graham
But Jesus didn't wait for the world to be perfect; He came in the midst of suffering. He is "Immanuel," God with us, as the prophet Isaiah declared in Isaiah 7:14. He came into the darkness, walked among us, was hungry, tired and didn't have a place to call His own. He "in every respect has been tempted as we are, yet without sin" (Hebrews 4:15).
This Christmas, if you find yourself in an imperfect situation, remember, the Christmas story isn't perfect and nostalgic. It's messy, full of broken people and broken situations.
But Jesus still came. For you.
Want to know more about this God who came to earth to save you? Start here.